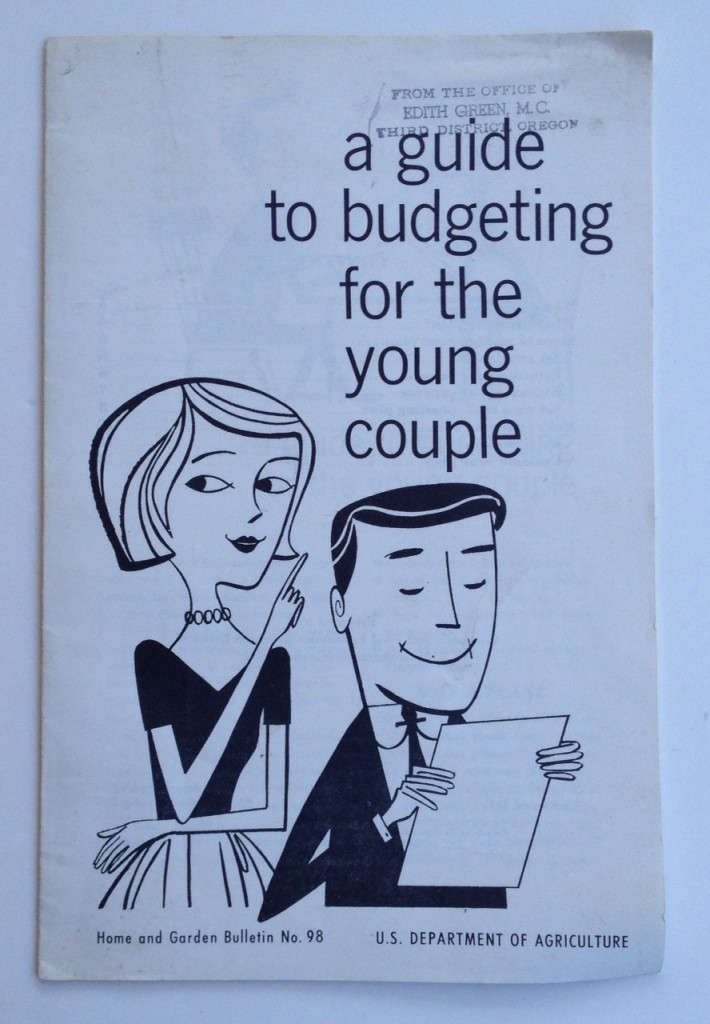 As someone who writes about personal finance, you'd think I'd be an expert budgeter. Effortlessly planning out each month's income and then balancing it with my expenses while sipping a glass of chilled tap water.
Umm . . . not so much.
I've tried different methods through the years, from old school yellow pads to Dave Ramsey's Every Dollar online program, but it never sticks. However, I don't actually beat myself up too much about it as I never make impulse purchases. Really, never. I keep very close tabs on our bank accounts, and a tight eye our expenses, which I constantly work to lower. I was able to get myself to put together a budget in May, which I happily kept up with . . . . until I went to New York in July. (A budget conscious trip, which featured extremely low expenses.)
"It'll be too difficult to keep up with while I'm on vacation," said I to my deluded self. "I'll just start it back up again in August. Oops . . . Did I say 'August,' I meant September."
Sigh . . .
But I think I have found a wonderful budget inspiration, which is "A Guide to Budgeting For The Young Couple," brought to you by the fine folks at the U.S. Department of Agriculture in 1954. Complete with the most amazing illustrations! (Bland stock photography has ruined our culture, but that's a post for another day.)
Seriously, who doesn't love this drawing?
Look at me, I'm cutting expenses! Get it, cutting expenses?! Plus, I'm wearing slacks!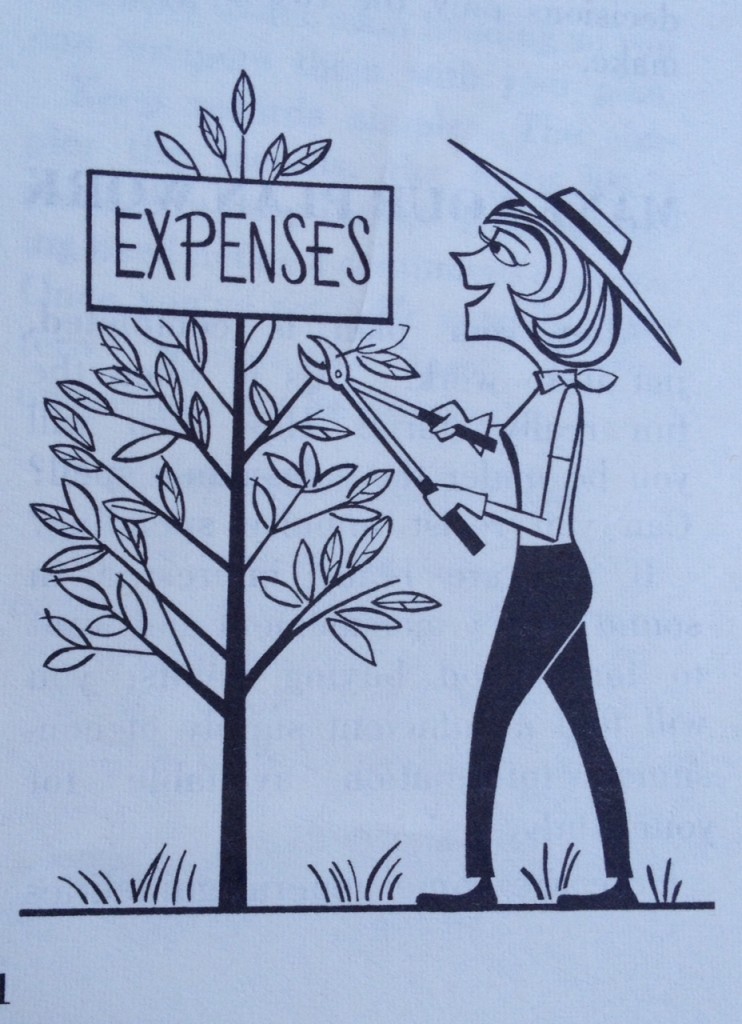 The fourteen page pamphlet includes such advice as:
Before you actually make a spending plan, it is a good idea for the two of you to set some goals — some for right now (this month), some for later (6 months or a year), and some for the foreseeable future — perhaps 5 to 10 years from now.

Try to be down-to-earth and cooperative about your goals. Sure you both adore original paintings, but now is hardly the time to hang one on every wall, is it? If you find that your goals are moving in opposite directions — one of you dreaming about a sleek convertible and the other set on paying off a school debt — better bring these aspirations into the open.
Not exactly dated advice.
My husband and I may not fit into 1954's idea of a "young couple," but the booklet's advice fits most every age group.
I'm going to sit down town tonight to update our September budget, because I am no quitter. And 61-year-old advice is just as good as brand new advice.
Are you a disciplined budgeter? If so, what advice do you have for me?
Please enjoy these additional illustrations!
Budget meeting: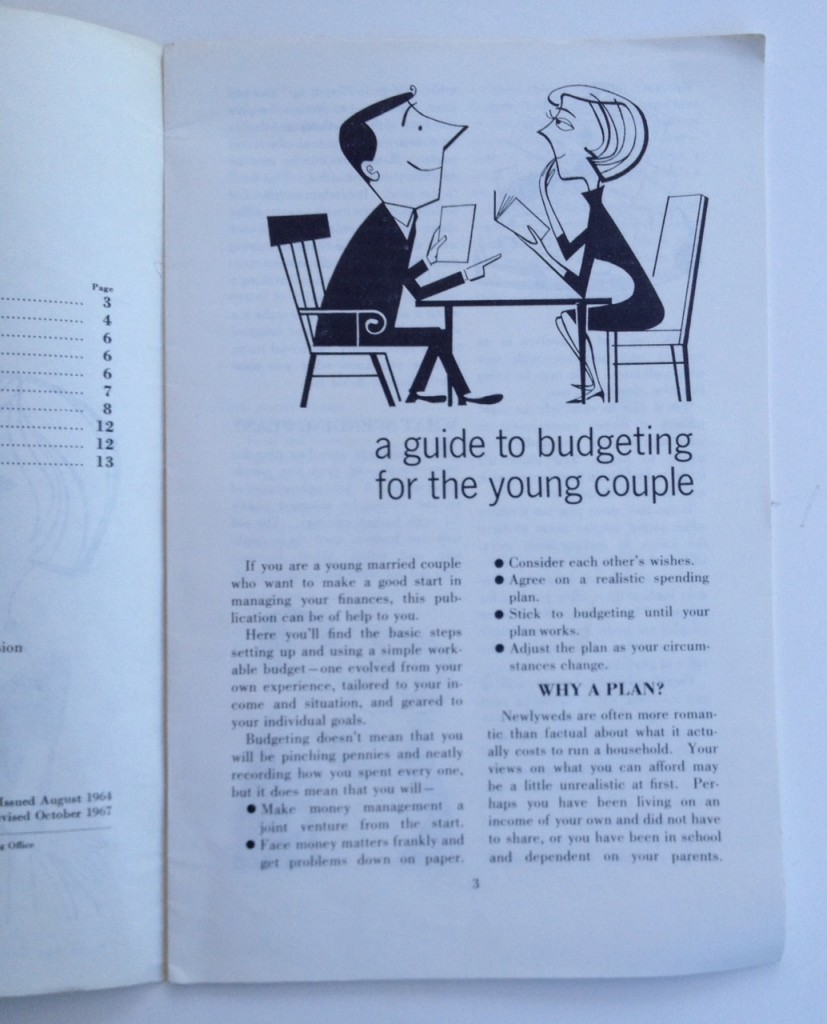 Paying bills, but all the while having a lethal weapon at arms' reach: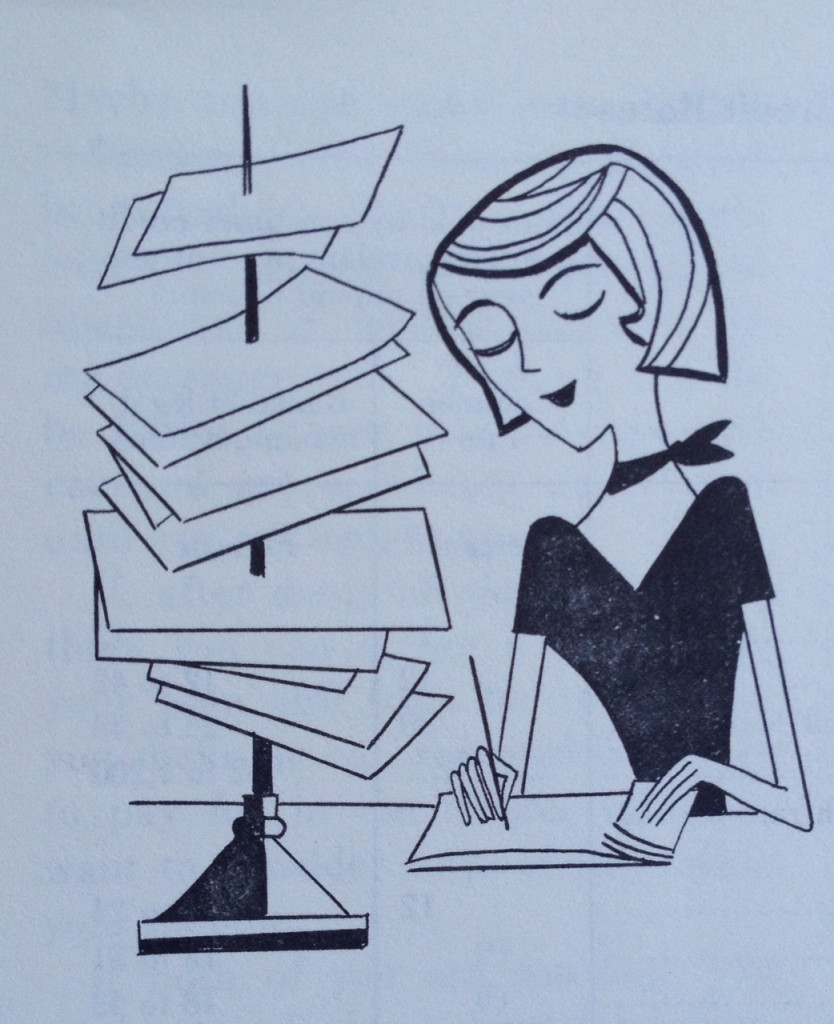 Literal crushing debt: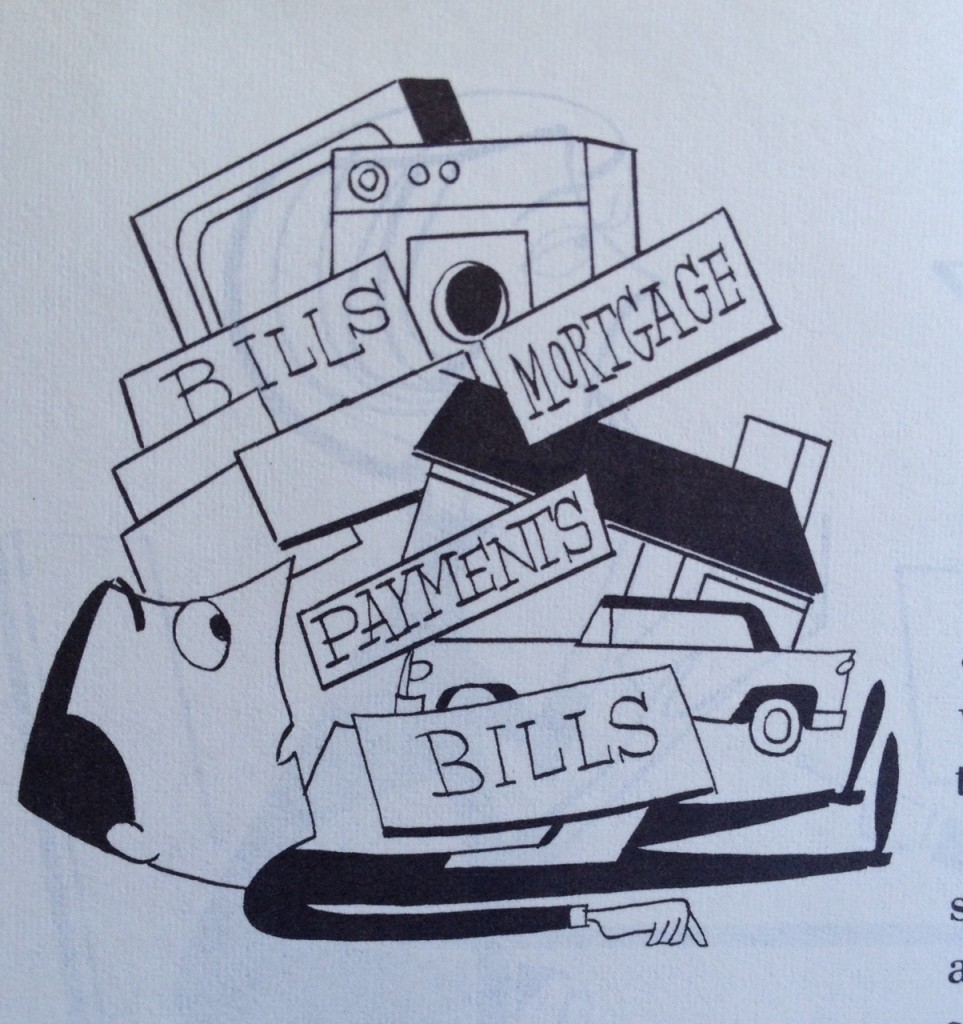 Sexy budgeting: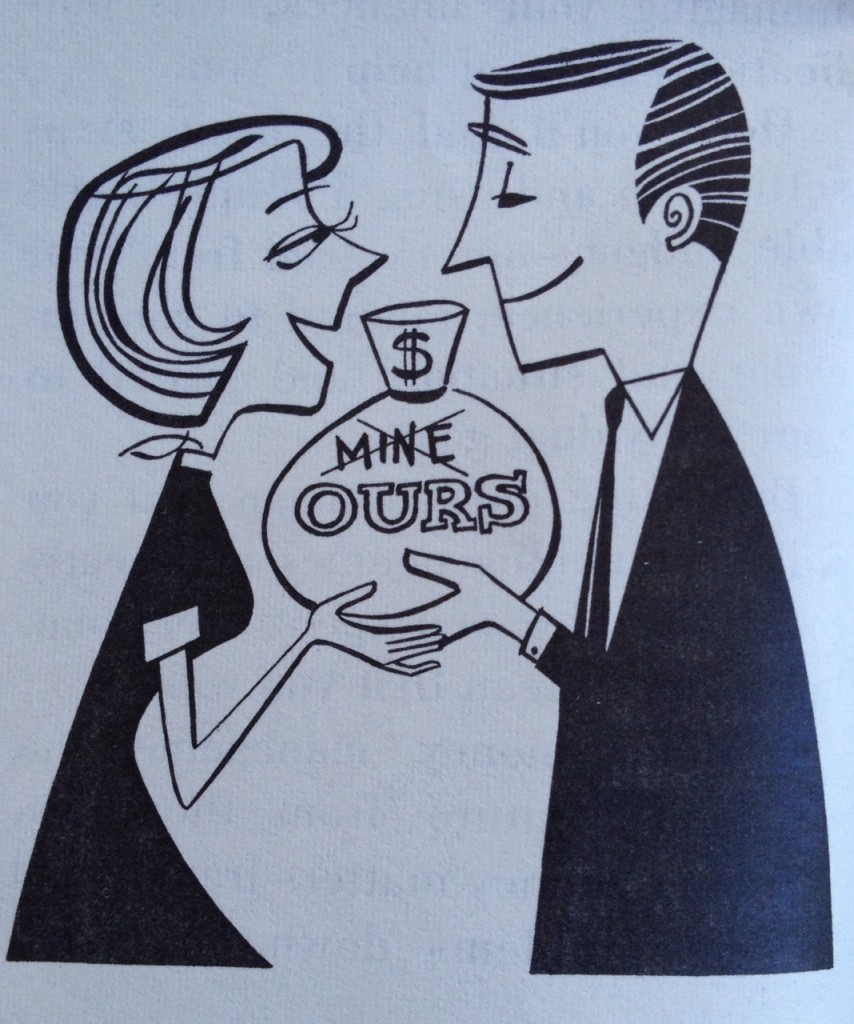 Katy Wolk-Stanley
"Use it up, wear it out, make it do or do without."
Click HERE to follow The Non-Consumer Advocate on Twitter.
Click HERE to follow The Non-Consumer Advocate on Instagram.
Click HERE to join The Non-Consumer Advocate Facebook group.
Click HERE to follow The Non-Consumer Advocate on Pinterest.