My sister dropped by last night to return my Bissell rug shampooer. She's selling her truck and wanted to create a not-mildewy vibe for the new owner. I bought the shampooer on Craigslist probably four years ago, and it's since been borrowed by at least six different people. It's one of those items that's perfect for lending out, no need for each person to own one themselves.
Sharing economy at its best.
Although my sister and I live in the same city, we're bad at arranging time to get together. We live very different lives, (me, the traditional RN and mother of teenage boys, her the professional banjo player who lives in a school bus.) so it's always nice when we do make the effort to spend time together.)
We were hanging out in the kitchen as I tidied up from dinner and catching up on each other's lives, when I pointed out how the ceiling has been looking disgusting ever since I went crazy with all the applesauce. Apparently, all the steam condensed on the ceiling and trapped any dirtiness to create a very special brown spottiness. It's a chore I'd been avoiding, and I somehow ended up on a chair to start wiping it down to show her how gross it was.
Because you know, I'm weird.
Look how foul it was: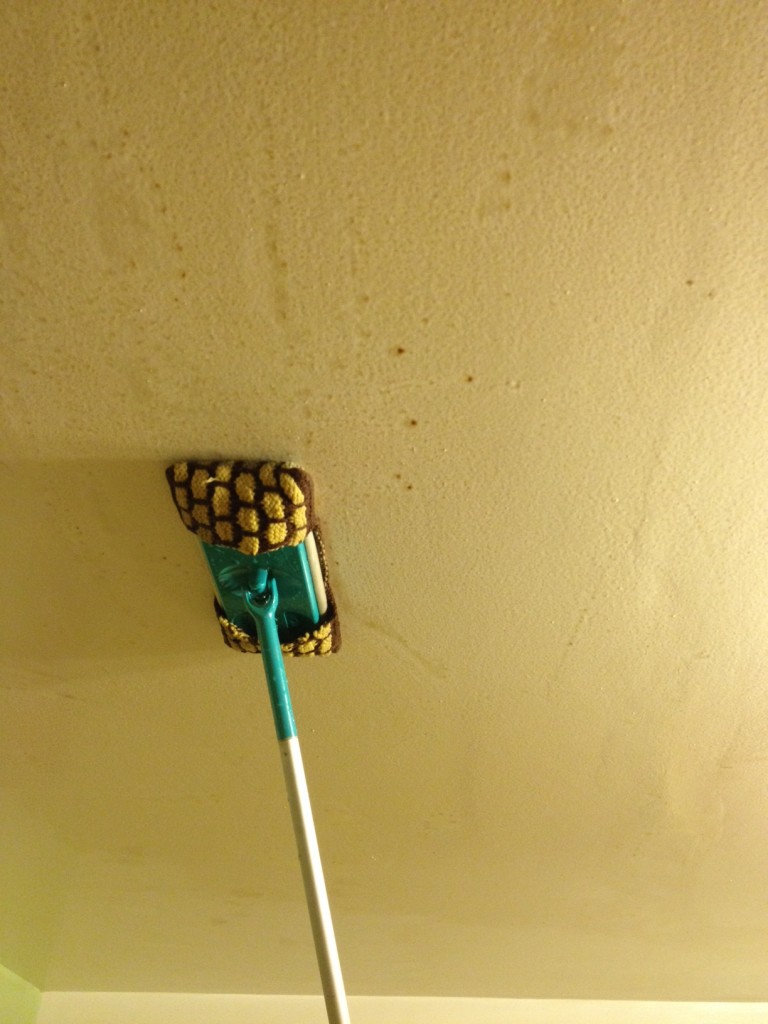 But then the two of decided to try my garbage picked Swiffer to see if it would work to clean the ceiling. Especially since the Swiffer sports a crocheted cover that our third sister made for me.
And that's when an ordinary Friday night went from dull to epic!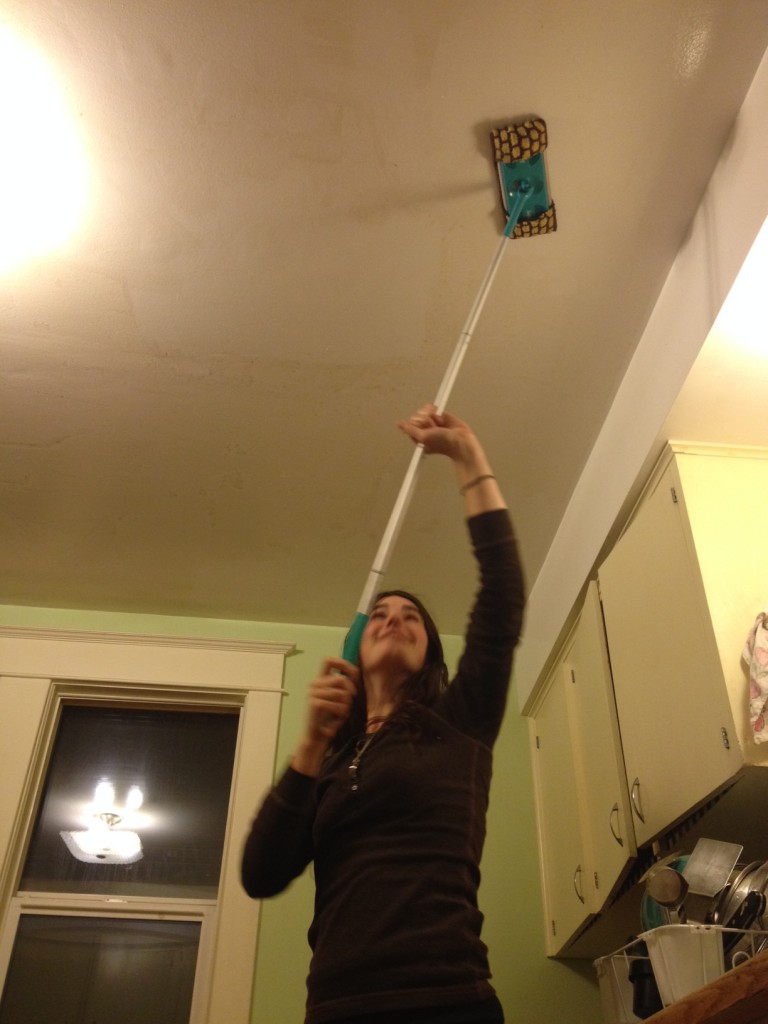 And of course, cleaning the kitchen ceiling then prompted washing all the bugs and kitchen schmutz from the light fixture and cleaning/decluttering all the stuff on top of the refrigerator.
We then shared a beer and moved our wild party to the living room.
Yeah, don't pretend you're not envious of my glamorous life.
Katy Wolk-Stanley
"Use it up, wear it out, make it do or do without."