I already knew that Portland Nursery marks the price of their apples down to 69¢ per pound the moment their Apple Festival ends, so I was more than happy to accept my friend Lise's invitation to drive over and scoop up some bargain fruit.
I brought my own reusable bags and helped myself to a hundred pounds of apples.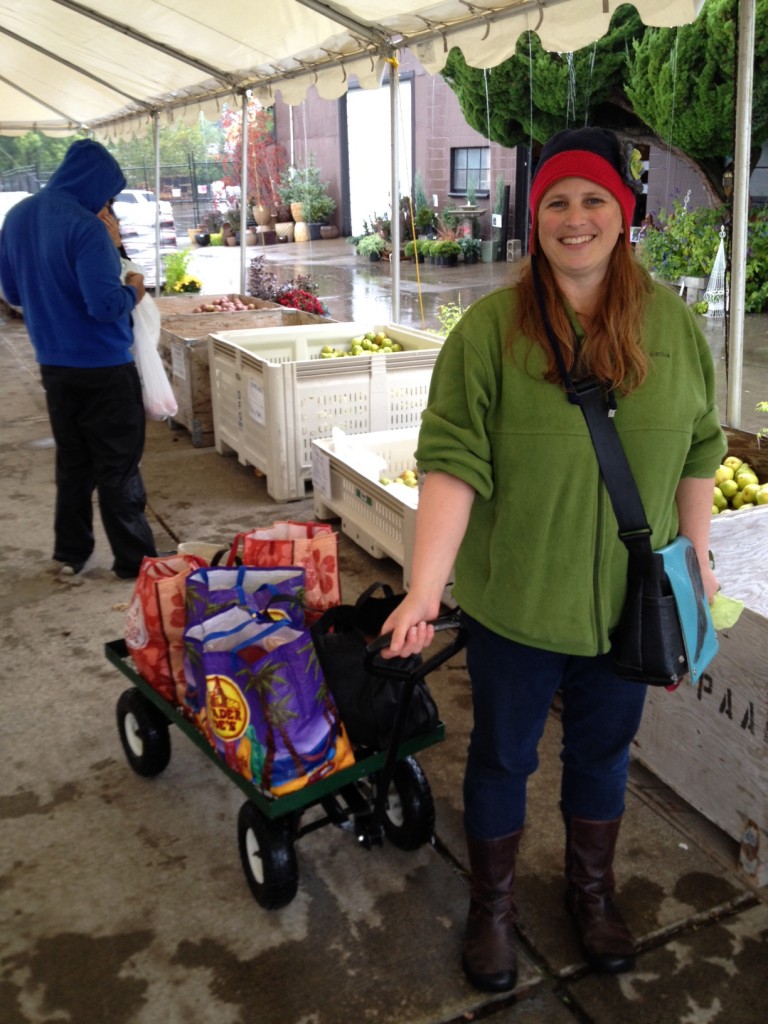 Why do I need so many apples? (In the pouring rain, do you see the rain?!)
I swear this single apple could provide enough for an entire pint all by itself!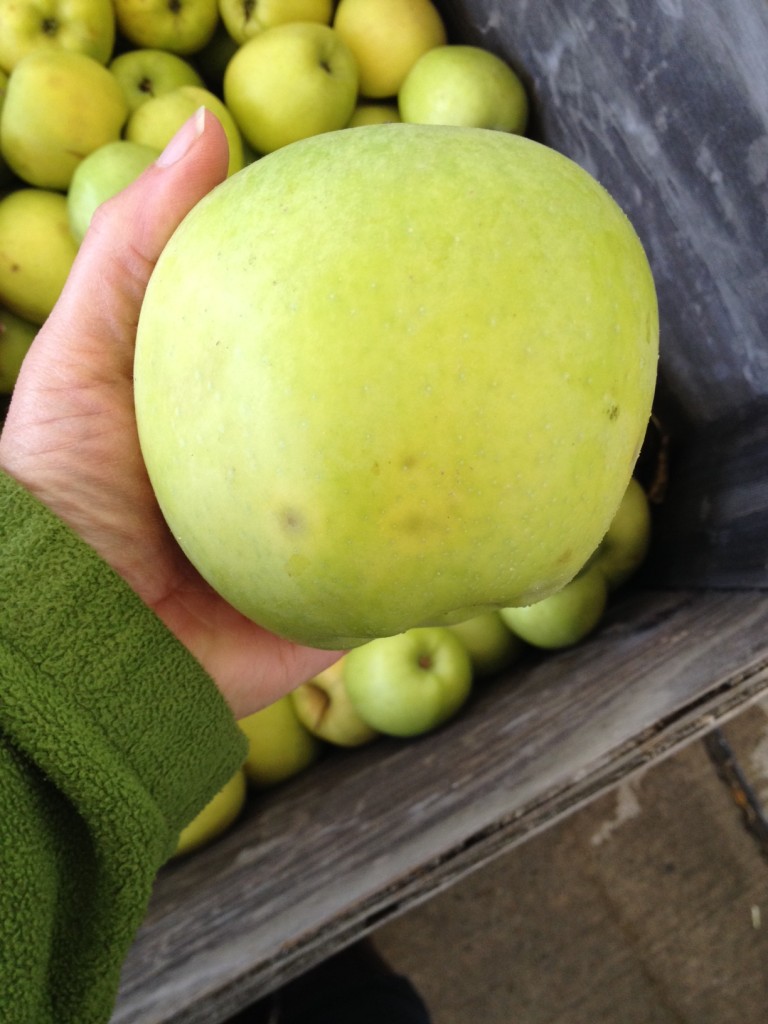 Katy + Apples = Happy!
Click HERE to read about how I make my applesauce.
Katy Wolk-Stanley
"Use it up, wear it out, make it do or do without."