Today I drove my son to school, which passed us by a local business that had put out some stuff for free including this five-panel door: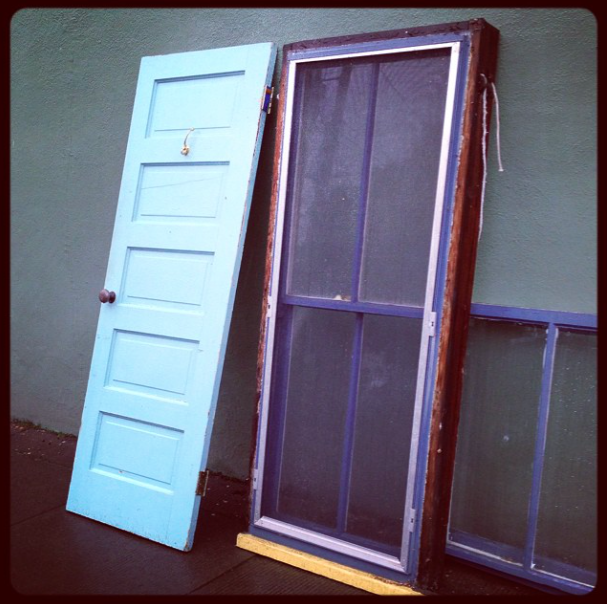 I dropped my son at school and then swung back around to snap it up, as I've been wanting to make a headboard from an old door. And me being me, I didn't want to pay for one. I confirmed with the workers that the door was indeed free. They then joked about whether or not I also wanted this free toilet.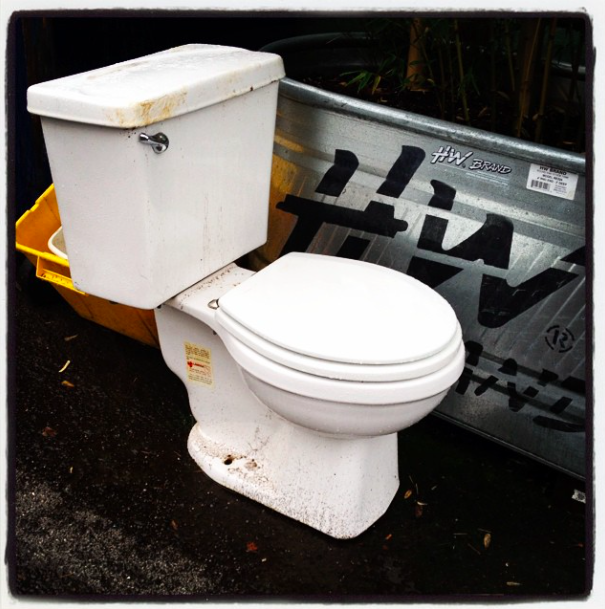 I went and looked at it and noticed how the toilet seat looked brand new and had chrome hardware. And since my toilet seat does not look brand new, (thanks to an alcohol swipe that my son left on it overnight) I indeed did take the toilet seat.
After I'd gone home to grab some gloves.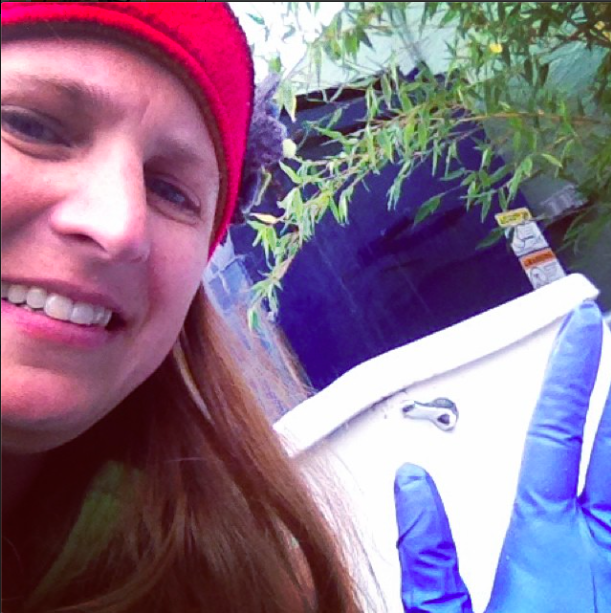 I'm cheap, but still have some semblance of pride. (By the way I checked on Home Depot's website, and this is a $37 toilet seat. Which means I keep getting an ad for this toilet seat on every website I visit!)
Katy Wolk-Stanley
"Use it up, wear it out, make it do or do without."