I used to live in New York City in the late 1980's and it was a beautiful time. Why? Because it was before any of us know to worry about bed bugs. A time when a fresh faced young Oregonian could schlep home all the amazing curbside finds that New Yorkers abandon in front of their apartments.
An antique dresser here, a cool metal storage cabinet there, it was all mine for the taking. I still mourn the gorgeous old church pews that I had neither space nor muscle power to bring back to my Park Slope third floor walk-up.
Sniffle.
Well Portland, Oregon has finally caught up to NYC when it comes to our citizens putting still usable goods out in front of our homes.
And this no longer so fresh faced Oregonian couldn't be happier.
Check out this Zen fountain thingy! Not only did the owner clarify that it was indeed free, but she also made sure that any potential buyers would know that it worked.
A+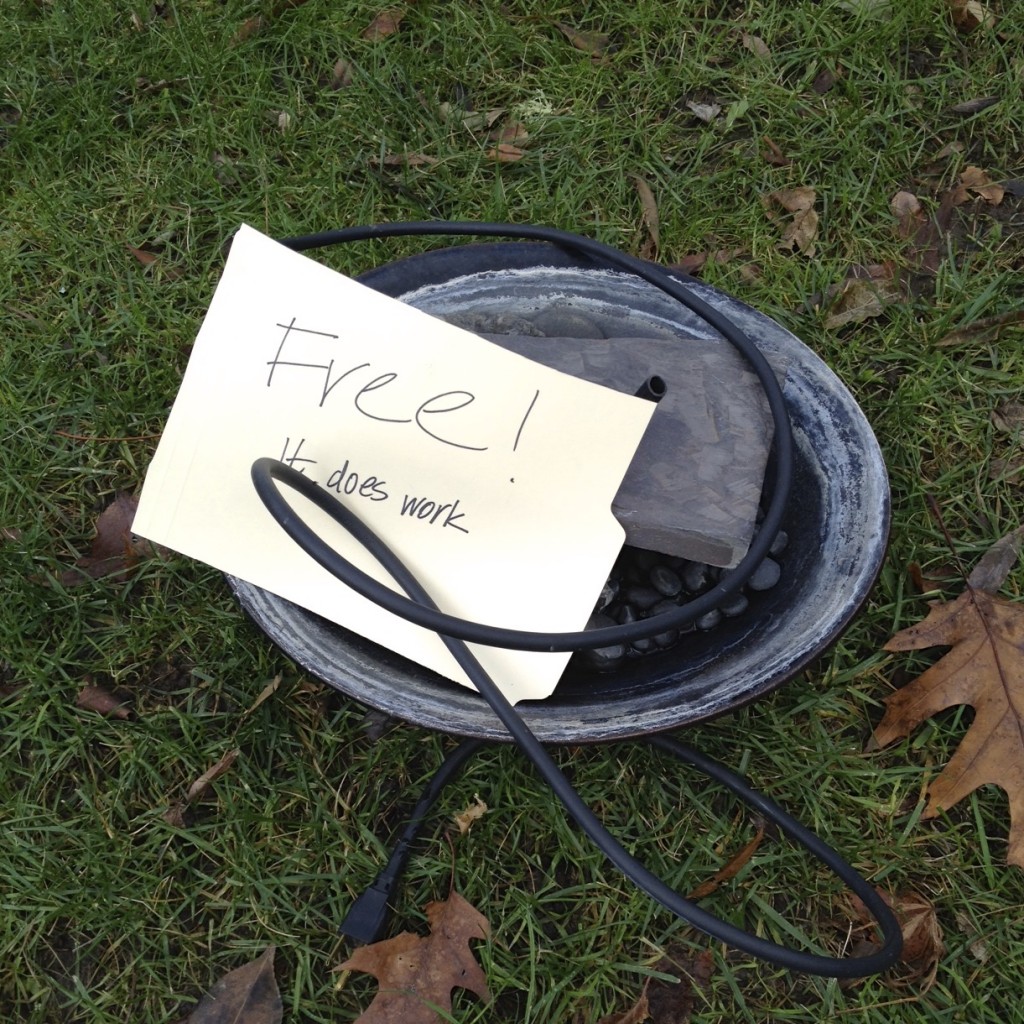 Now this rattan dinette set didn't have include an informative sign, but it was definitely set out for free.
B+ for putting this set out in between Portland's ever present rain storms.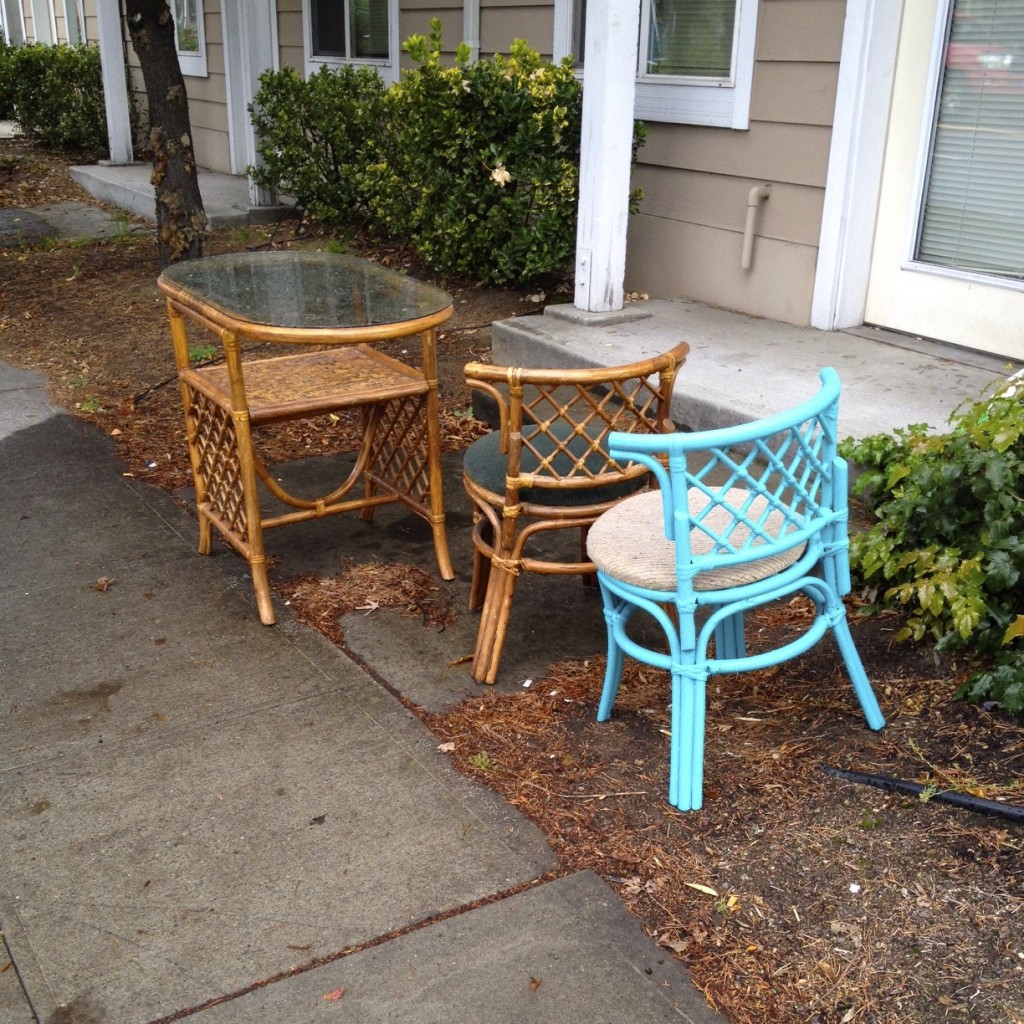 A nearby business set out these windows and door free for the taking rather than tossing them into a dumpster. You already know that I brought home that five-panel door with en eye to upcycle it into a headboard.
A+ for seeing old house parts as still usable instead of as garbage!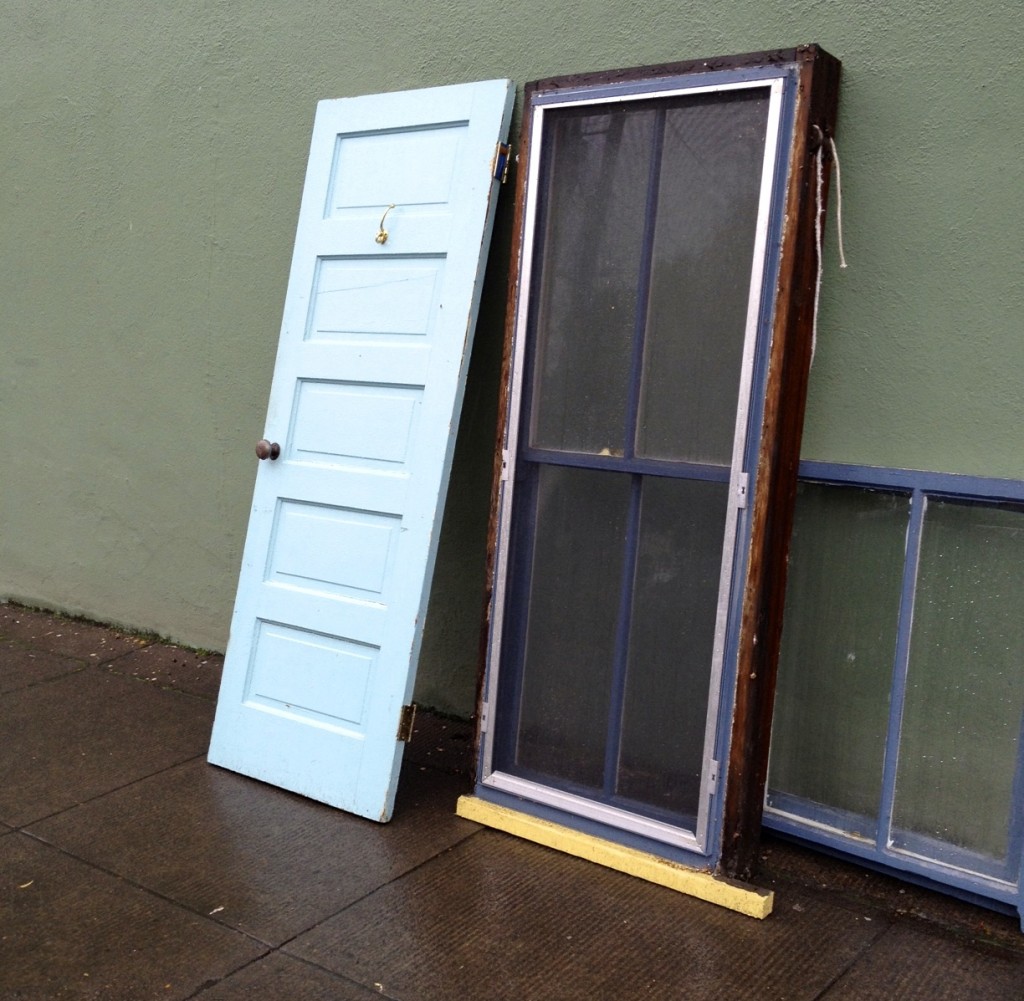 You also already know that I scavenged the brand-new looking toilet seat off this freebie toilet. Because apparently I no longer fear embarrassment.
A++ for even imagining that a person like me would even consider bringing home free toilet components.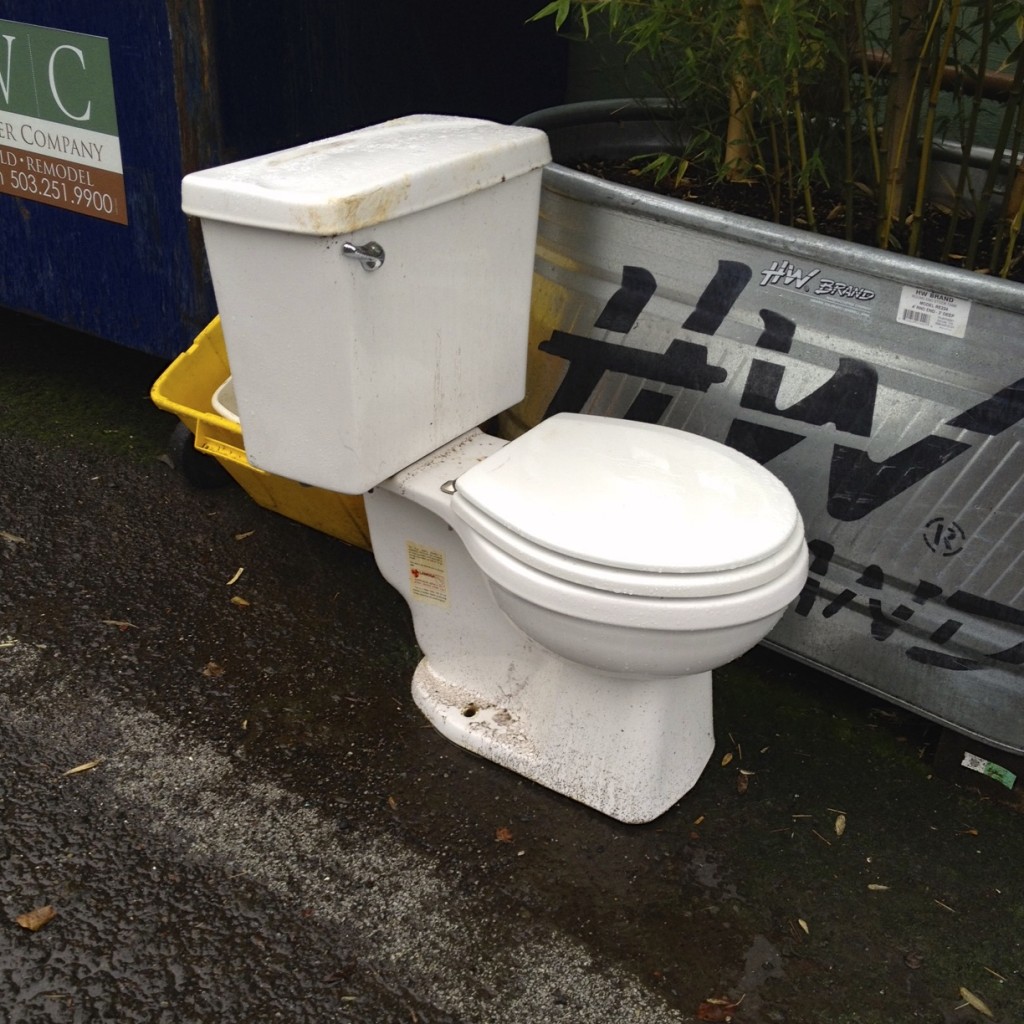 In case you start thinking that I live in a magical land where desirable free stuff abounds, I present the following photo.
Nasty couch? Check.
Jumbled box of hepatitis C sketchy items? Check.
Torn up old clothing? Check.
D+ for having the optimism to think that this pile isn't straight up garbage. But it is, especially since the books had been rained on.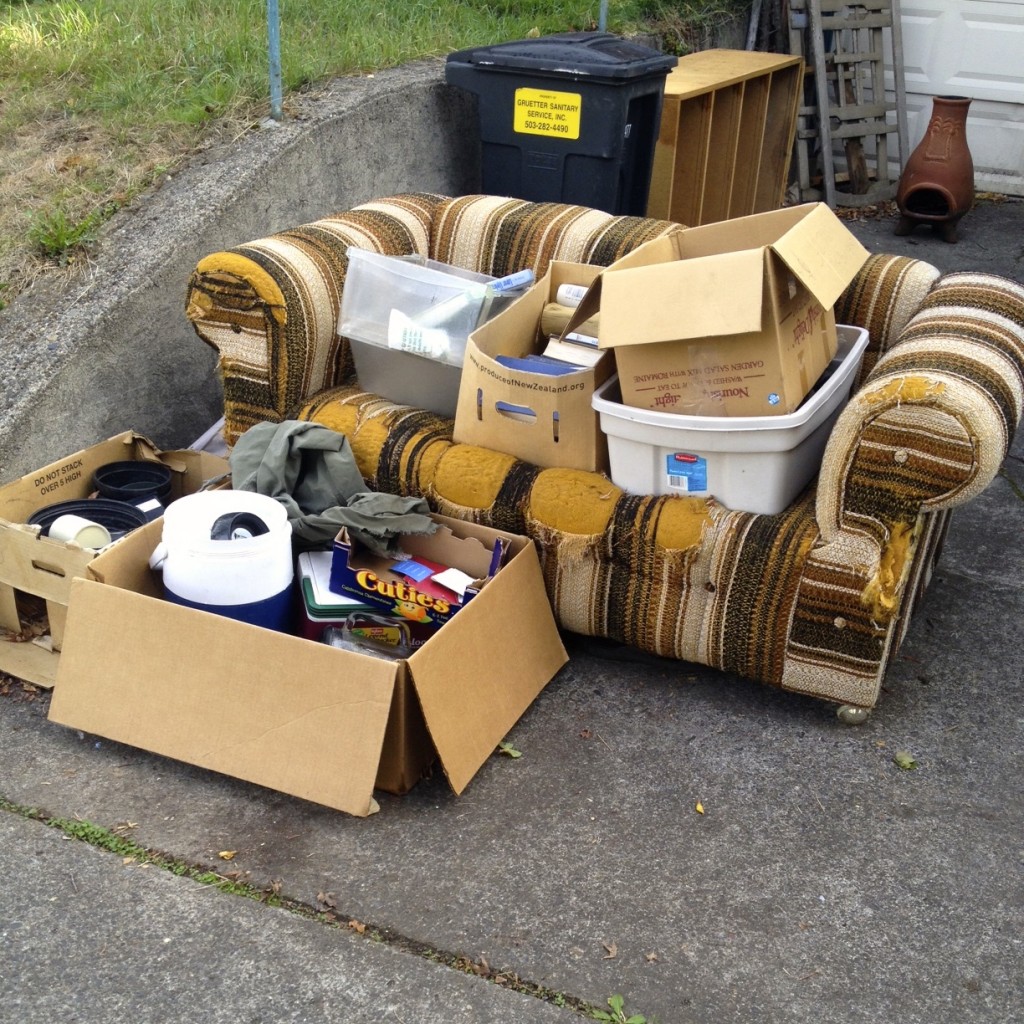 Rained on books penetrate my heart with sadness.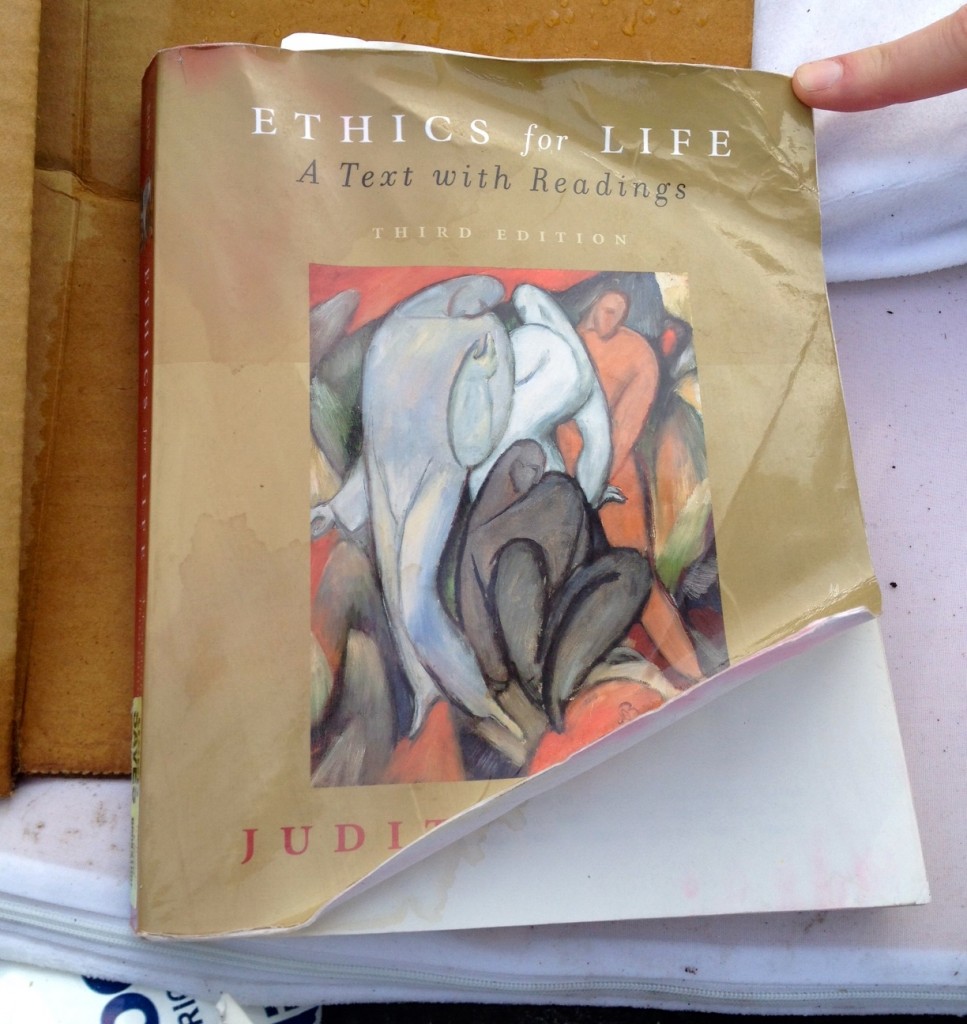 This dumped out bags of sodden books just killed me. There are actual books in there that I would have brought home! And there are certainly books that Powell's bookstore would have bought!
F for wastefulness.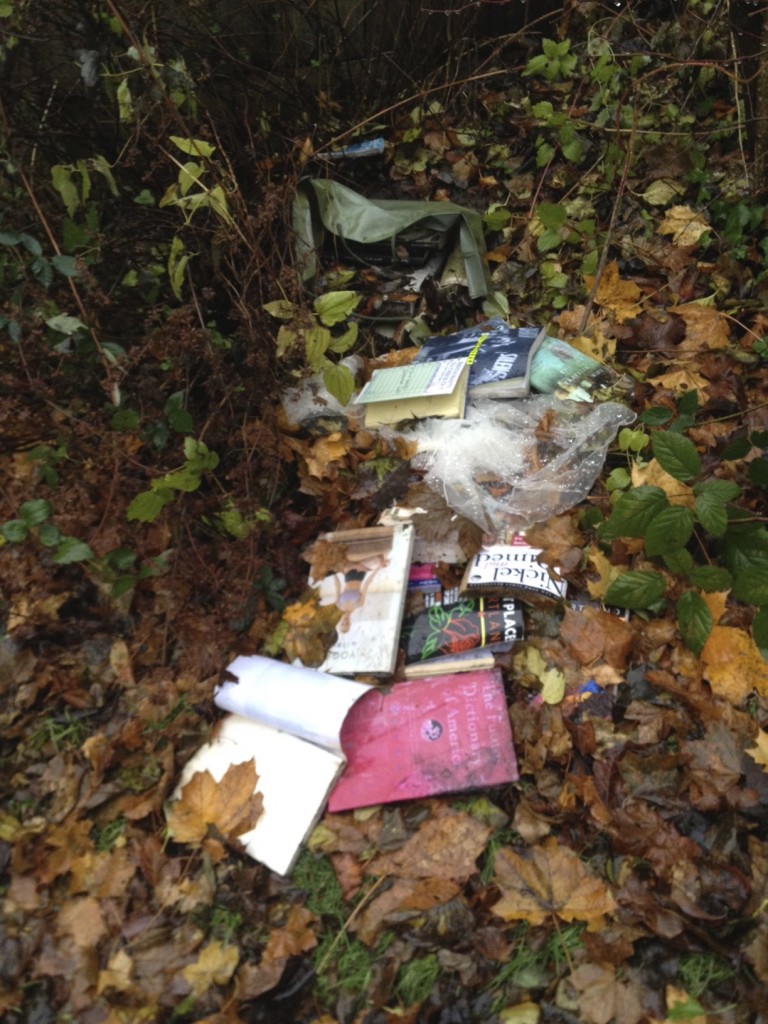 Barbara Ehrenreich would not approve.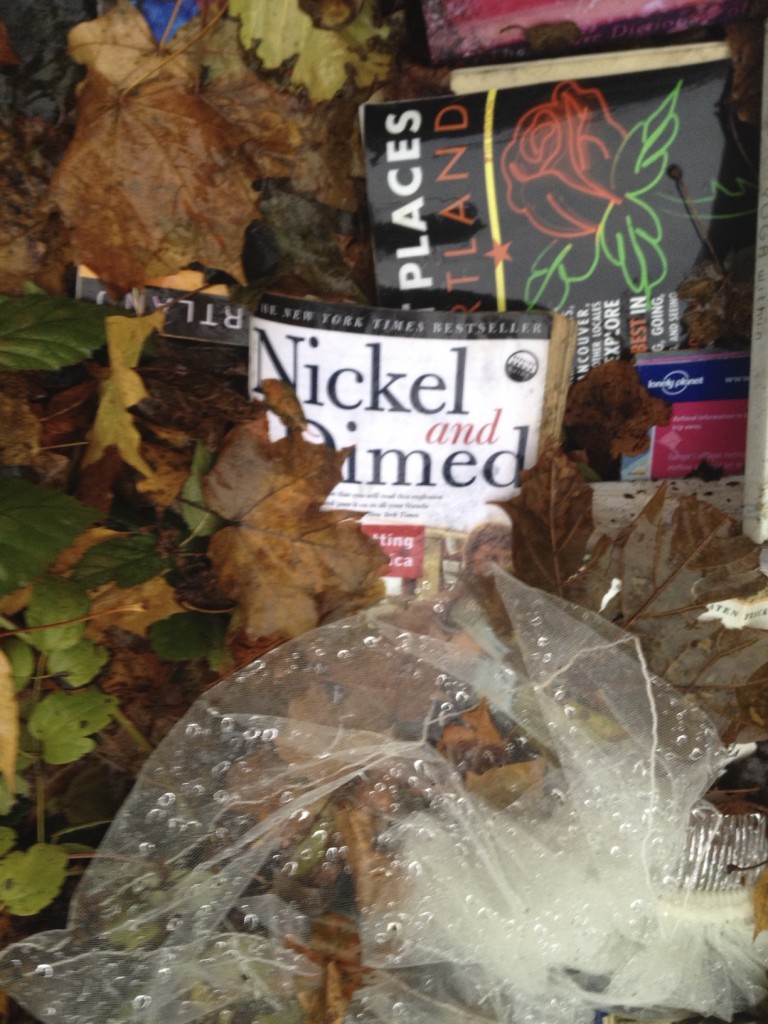 I did bring home this sad little aloe plant, but I left behind the tiny zen garden.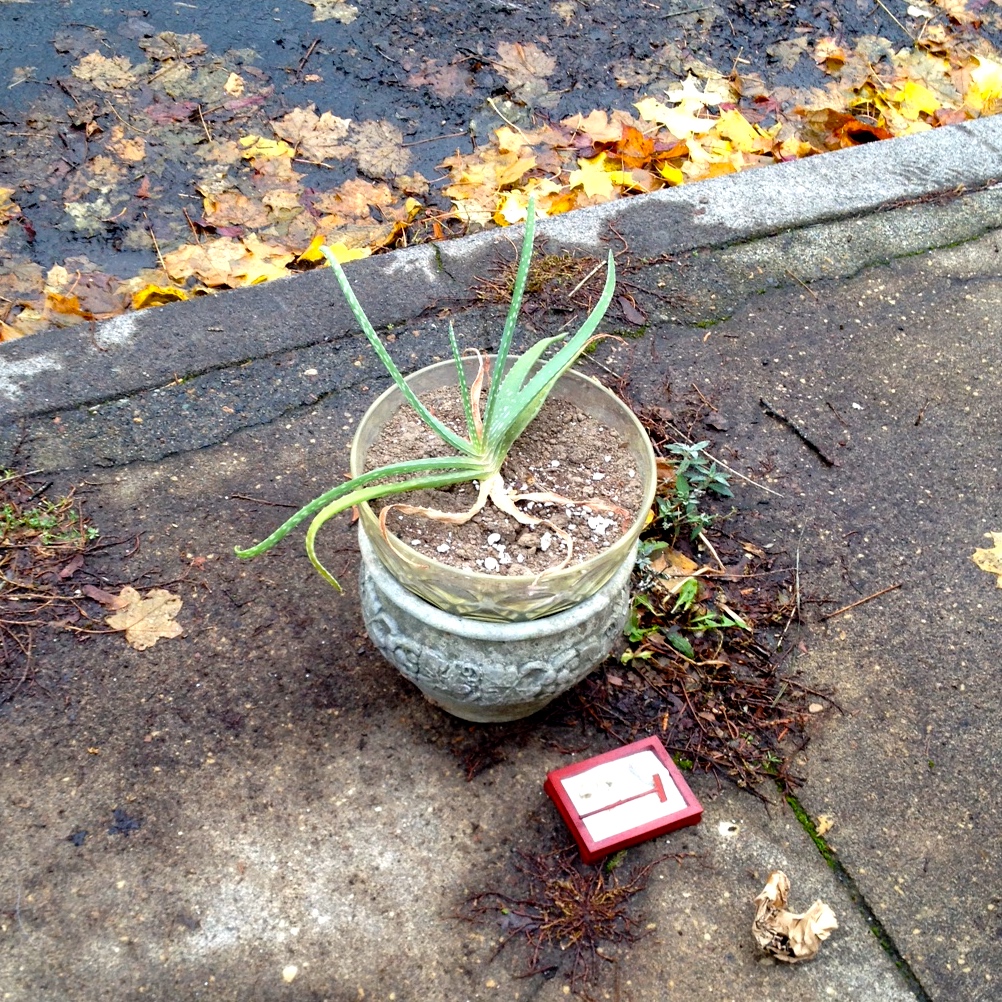 Adorable, but it certainly falls under the category of "Perfect for the clutter enthusiast in your life!"
A- for including all the components, but marks off for setting it out when it's starting to rain.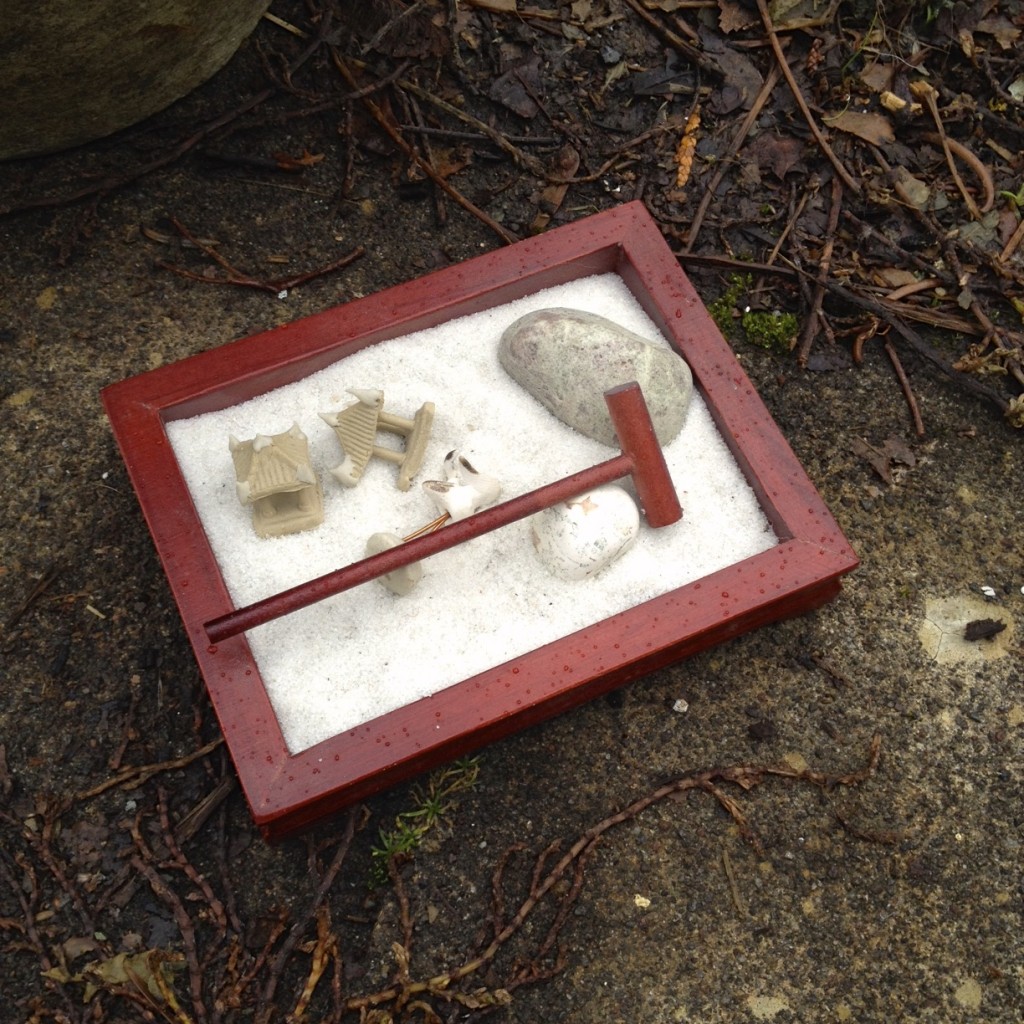 That was a good free pile. It was on a semi-busy street and included both practical and decorative items.
A+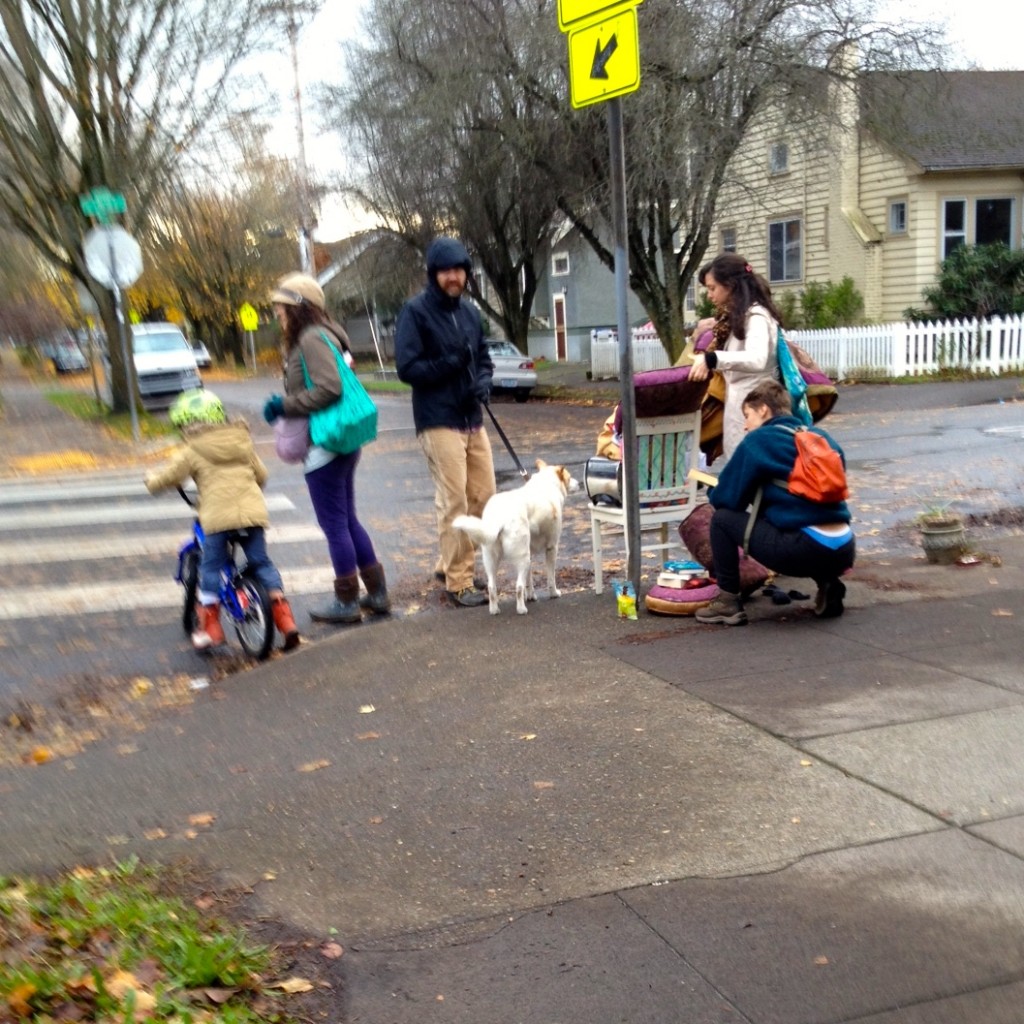 Portland might not be up to the level of 1980's New York City yet, but I'm seeing more and more people putting their stuff out for free. (In all neighborhoods too, which is kind of new-ish.)
I do love my Portland.
A+ for Portland!
Katy Wolk-Stanley
"Use it up, wear it out, make it do or do without."