Remember my free aloe plant that I rescued from one of Portland's infamous free piles?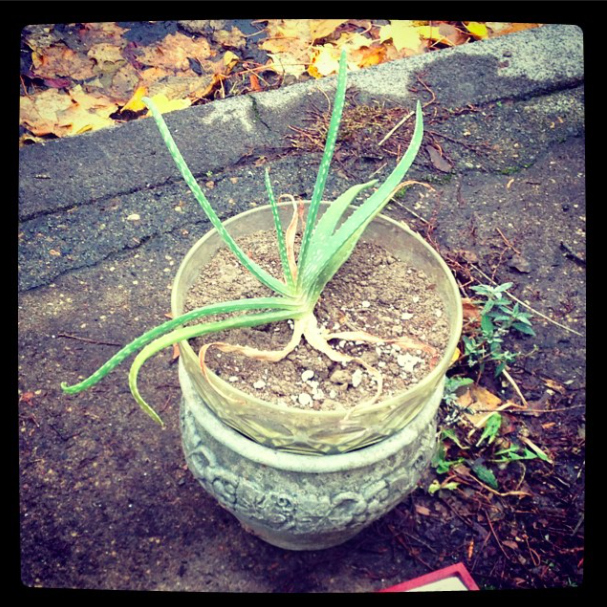 It was planted in a not so attractive glass bowl with regular dirt instead of potting soil. However, it was alive, and I figured I could give it a new home without any possibility of buyer's remorse.
I grabbed a vintage bean pot that I picked up from a everything-was-free garage sale. I then scooped some potting soil from my fuchsia plants which are done for the season. (Also free, as Fred Meyer gives free potting soil when you buy their on-sale fuchsias once a year.)
I dumped the dirt into my garden and washed out the glass bowl, which I will bring to a nearly consignment shop.
And the aloe plant? It now sits on the mantel, hopefully not catching the attention of my two cats who do not have a positive history with house plants.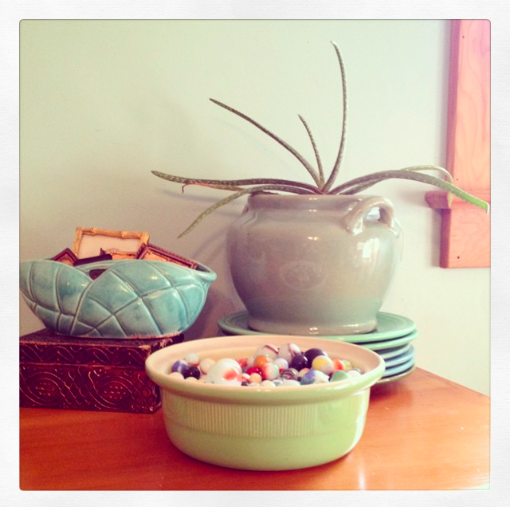 But that's okay, as it was entirely free and brings a lovely bit of nature into my home.
Having a zero budget for decor is not a deterrent for having a lovely home, and my entire house is a testament to this theory. I like to call it "The House That Goodwill Built," but maybe I should rename it "The House That Free Piles Built!"
Katy Wolk-Stanley
"Use it up, wear it out, make it do or do without."