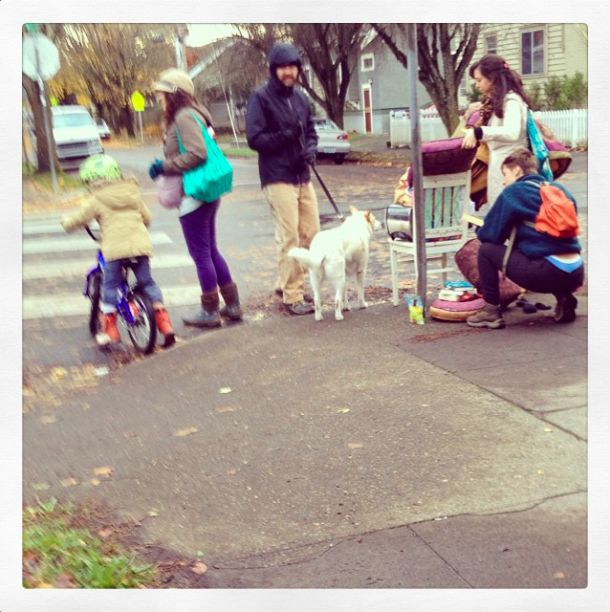 1) This Portland free pile, which generated a lot of interest. Me? I brought home an aloe plant and concrete planter. My plan is to transplant it into a vintage flower pot with some nice hens and chicks, which I already own.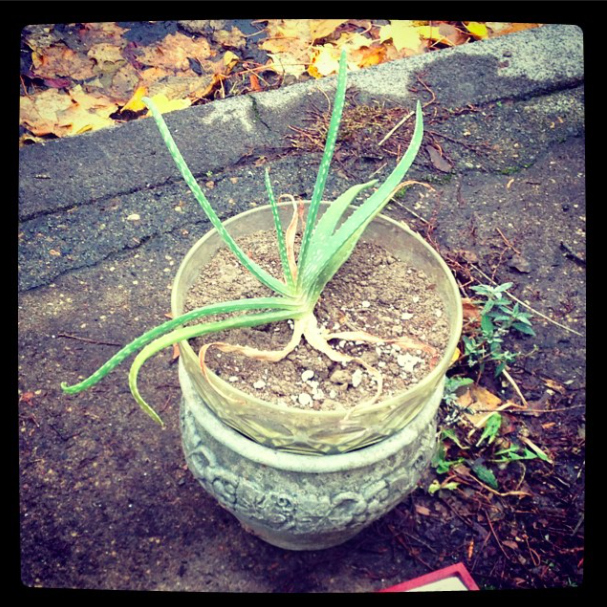 2) Turkey soup, turkey pot pie, turkey casserole, turkey stock, turkey enchiladas . . . .
3) Not spending a single penny on holiday shopping so far, yet being further ahead in my gift giving than I usually am. (Free Walgreen 8 X 10, $60 back from registering our Amex cards for Small Business Saturday and bits and pieces pulled from free piles.)
4) The last two times I've been to the grocery store I've bought single items such as celery or milk without succumbing to any impulse purchases.
5) One week into being a single car family, which is not any kind of a long term plan, yet is saving us money on insurance and gasoline. Sadly, we'll likely be spending too much money a new-to-us car in a few weeks.
Now your turn. What frugal things have you been up to lately? 
Katy Wolk-Stanley
"Use it up, wear it out, make it do or do without."