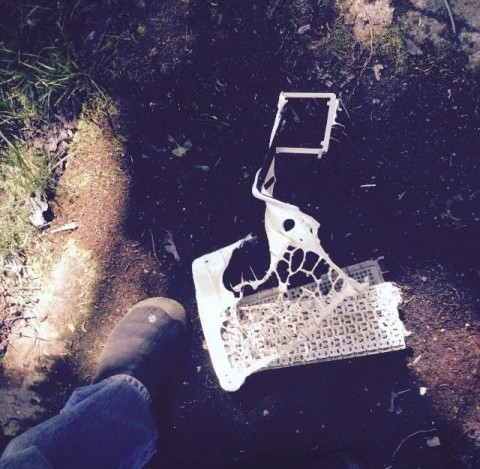 Today's blog post will be both short and to the point, as it is being written on my iPhone.
Why the iPhone?
Well . . . I spilled some tea into my laptop, so my husband quickly took it apart to dry it out and minimize the damage. He also posted about it on his Facebook page. He received the advice to put the keyboard piece into the oven at 200 degrees and then turn the oven off.
He set the oven to 200, and instead of turning the knob clockwise to off, he turned it counter-clockwise to broil.
Broil!
The toxic smell of melting plastic quickly filled the house and alerted us to the fatal error.
So yeah . . . no computer for me today.
We did order a used keyboard piece, but it'll be a few days until it comes.
I think this will be funny later on, but I'm not there yet.
Katy Wolk-Stanley
"Use it up, burn it up, make it do or do without ."