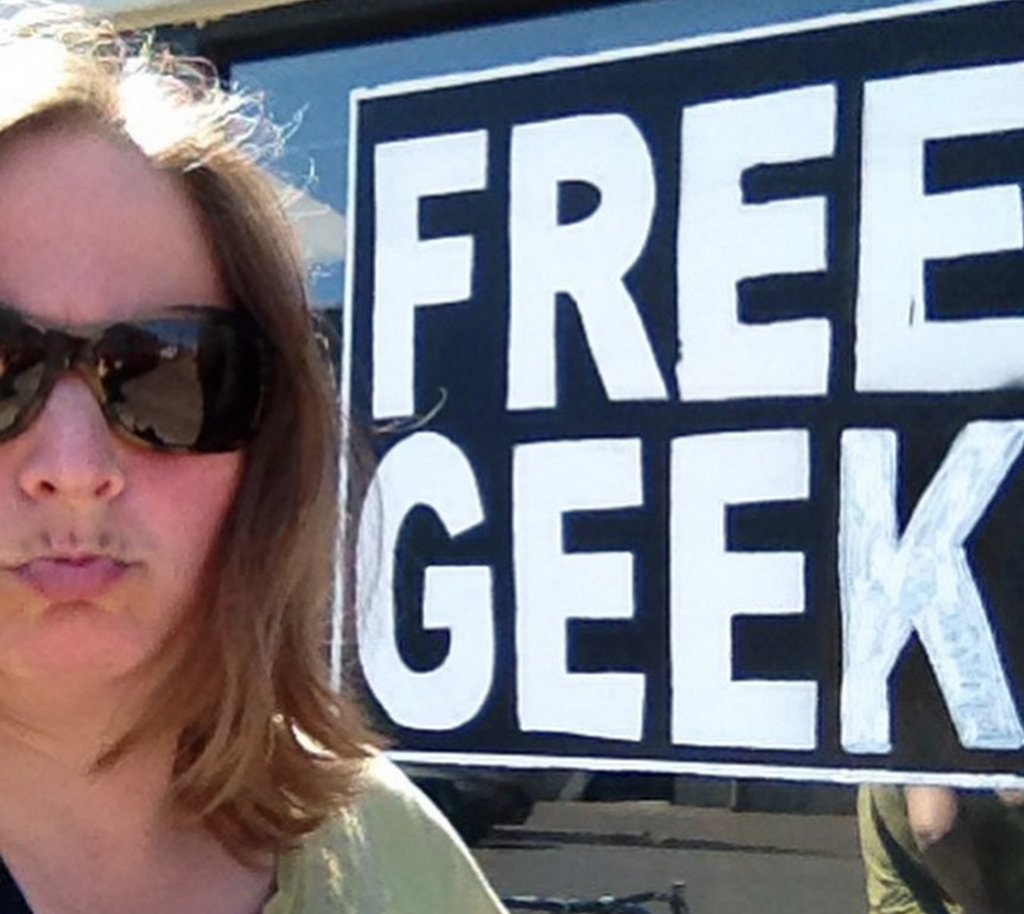 Last night's dinner was a black bean chili using beans cooked in the crock pot. It included a small amount of nice Grocery Outlet ground beef, as well as some leftover tomato sauce and bulk purchased spices. I served it with the last crumbles of some corn chips and leftover grated cheese from the other night.
I stopped at a consignment shop where I'd dropped off a few things last month. Nothing had sold, but I bought a Queen Bee purse for only $25 that I currently have up on Craigslist for $50.
My husband and I went to Portland's Free Geek in search of a used replacement keyboard for my laptop. Unfortunately they didn't have one, although I did come home with a free plastic bin for recyclables. It had been the bottom of a shredder, but it'll work perfectly for the back porch. (The above picture is my why-didn't-they-have-what-we-need-for-my-laptop sad face.)
I just downloaded the library audiobook of Anne Tyler's A Spool of Blue Thread onto my iPhone. I had to wait a few weeks for it to be available, but Anne Tyler is one of my absolute favorite novelists, so I'm super excited to start listening to it. I pair the joyful activity of audiobooks with unpleasant or dull tasks to keep myself from falling behind with housework or errands, which works perfectly for me.
I'm starting to plan next month's birthday day of adventures for my husband and son, my son splurged on some purchases but spent his own money, I hung a few loads of laundry on the clothesline, I turned the dull task of waiting for guest cottage tenants to show up into a treat by bringing along Gretchen Rubin's Better Than Before: Mastering The Habits of Our Everyday Lives and thinking of it as rare peaceful and uninterrupted reading time.
Now your turn. What frugal things have you been up to?
Katy Wolk-Stanley
"Use it up, wear it out, make it do or do without."