My younger son turned sixteen today, but since his birthday fell on a Monday, we celebrated yesterday. A few years ago, I started a new family tradition where the four of us spend the day together going from one activity to another. I call it a "Birthday Day of Adventures," and it involves planning out a day where we participate in the activities that the birthday person likes to do, and eating the food they like to eat. I have the activities be out of our normal routine, as well as a complete surprise and is thus very exciting.
I also try to have the day not break the bank. Activities we've done over the past few years include:
Roller skating, (I had a coupon.)
Laser tag, (I brought the kids' report cards, as each "A" earns a free session.)
Underground day-glo pirate theme mini-golf, (I had a coupon.)
Japanese super huge grocery store.
Conveyer belt sushi.
Movies, (I had coupons for a free movie.)
My initial plan for yesterday was to go to the Oregon coast for the day, but a certain someone forgot it was supposed to be a surprise and was talking freely about it in front of the kids. So I completely switched everything up on Saturday night.
Here's what we did for celebrate my son's 16th birthday:
My son loves falafel, so I searched through Yelp to find the city's best falafel, which turned out to be the Wolf and Bear's food cart not too far from the house. Yes, the falafel were $9.25 apiece, but they were truly tasty. This was a bit of a splurge.
Here's my son patiently waiting for his lunch.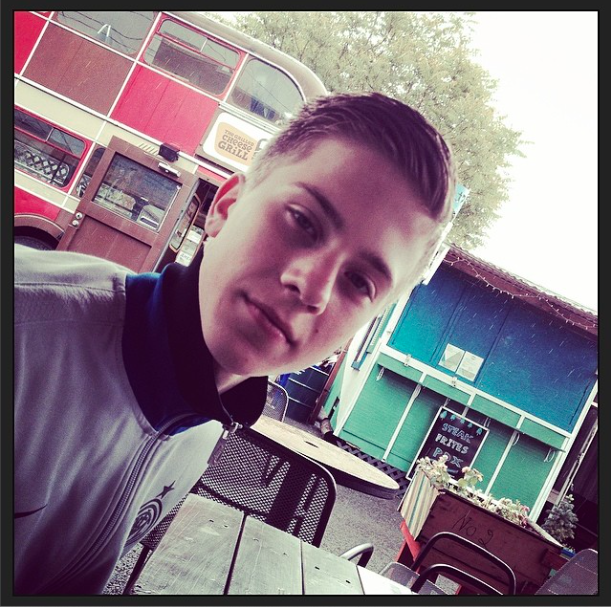 We then drove over to a Regal Cinema to watch the new Spiderman movie. Why Regal? Because the Oregon Nurses Association sent me two free tickets for Nurses' Week. And since we chose a 12:35 P.M. matinee, the cost for the four of us was only $16. We got there a bit too early, but the guys kept themselves entertained on their phones.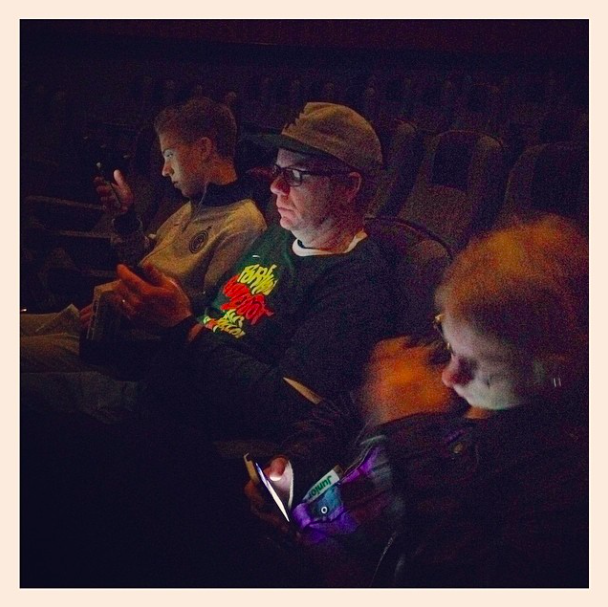 Our next stop was to the Ground Kontrol "classic arcade" in Old Town, which ate up $25 of our quarters in short order. (I played two games of Pac-Man, although I did find three quarters on the ground, so I came out ahead. 😉 My 18-year-old son mostly played pinball, while my younger son spent his time on the actual video games: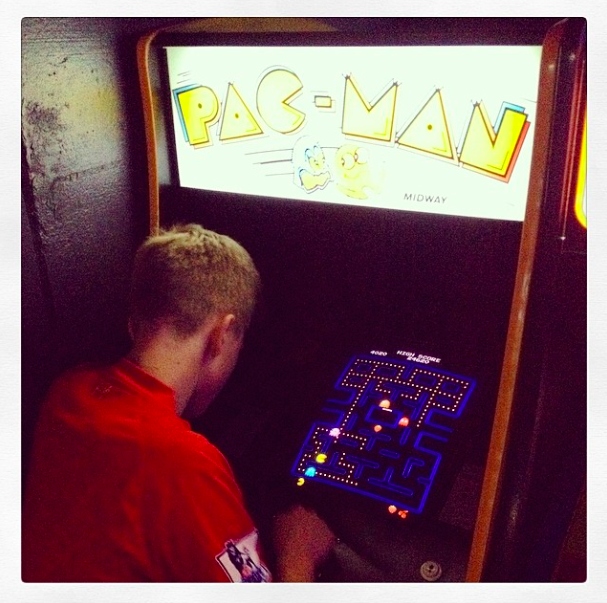 My two sons are as different from one another as is humanly possible.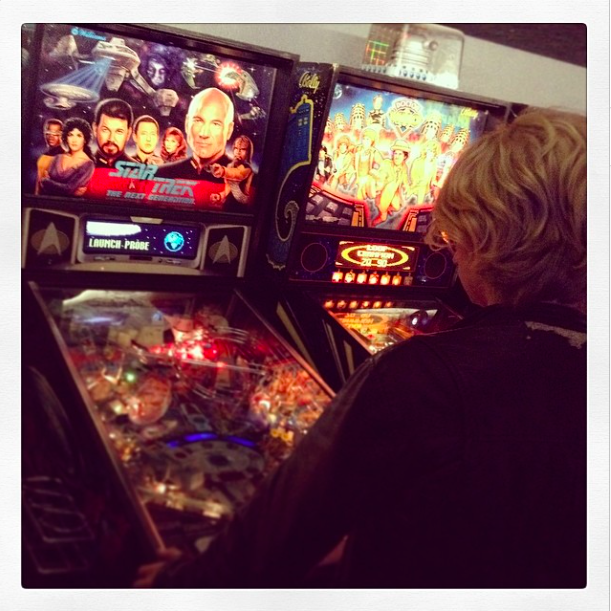 The last two stops were sadly undocumented, but included:
A stop at Starbucks, where my husband used his free birthday drink to buy an enormous caramel Frappucino, which they nicely split into two cups.
A take-out dinner from KFC, which included a bucket of chicken, two sides, biscuits and a cake for $22.99! My son has eaten KFC once (once!) in his life during a car trip, and has been talking about it ever since. I knew that this indulgence would be an enormous hit, and it was. (Poor guy. It's hard to have a mom who doesn't buy fast food.)
Although my husband did buy a our son a Liverpool soccer jersey, the main birthday gift was the Day of Adventures. This kid doesn't need anything, and the memory of any stuff would soon fade away. (Quick, name what you received for Christmas in 2013!)
Research shows that experiences make us happier than stuff, and by including others in the fun of our birthdays, we spread the happiness to all of us.
It's just so much fun!
Katy Wolk-Stanley