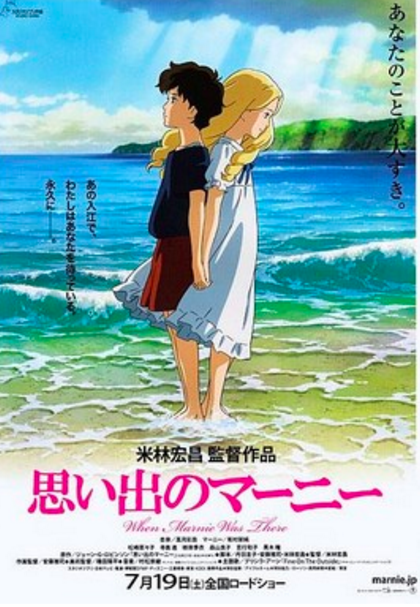 My son is required to attend a Japanese language event every term, and I wanted to make sure he'd located one before I went to New York. We found a Japanese language showing of the newest Studio Ghibli movie at the Portland Art Museum, (When Marnie Was There) so I booked tickets for this afternoon. We were able to browse a bit of the museum afterwards which highly exceeded my expectations. (I guess it's been awhile since I've been.) We saved money by taking the bus both ways, as we have free passes through work/school. By the way, the movie was amazing and extremely touching!
I was able to buy a high end set of colored pencils for my niece using my son's employee discount. It saved a lot from the set price and I'll pair it with a review copy of a fancy coloring book from a previous blog giveaway. I'm trying to bring holiday gifts with me to New York to save on shipping as much as possible.
I sold an accordion. 😉
I turned in another Clark Howard article and submitted ideas for some new pieces. I figure I can get a few written while in transit from New York and back. My older son's college tuition is due at the beginning of January, plus I'm anticipating double tuition payments starting next year as my younger son has been accepted to his first choice school! 

YAY!!!!!

I don't work any shifts this week, so my next paycheck will be light.
I'm starting to plan a NYC Birthday Day of Adventures for my sister's 50th this Wednesday, and am gleaning ideas from New York area friends. I can't share any details yet, but you know the day will be both frugal and fun! Experiences are better than stuff, people. Experiences > stuff.
Now your turn. What frugal things have you been up to?
Katy Wolk-Stanley
"Use it up, wear it out, make it do or do without."
Click HERE to follow The Non-Consumer Advocate on Twitter.
Click HERE to follow The Non-Consumer Advocate on Instagram.
Click HERE to join The Non-Consumer Advocate Facebook group.
Click HERE to follow The Non-Consumer Advocate on Pinterest.