The following is a reprint of a Non-Consumer Advocate blog post written in 2011, when Americans were beginning to pull themselves out of a recession mindset.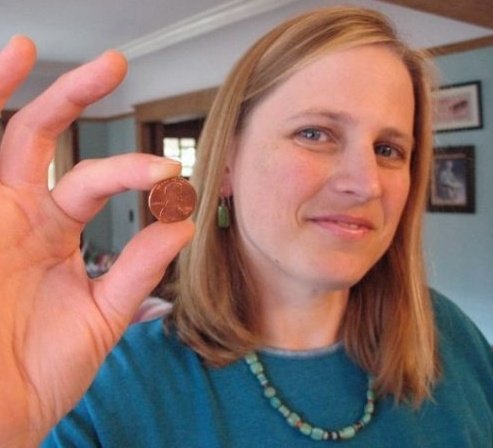 I awoke yesterday to the headline Frugal frenzy may be all spent: Recession-born shopping lessons are likely to be quickly forgotten by Laura Gunderson in my Oregonian newspaper. Of course I had to read the entire story. The gist of the article was that although consumers say that the recession has made lifelong changes in their spending, current studies say otherwise.
One paragraph from the article really stuck in my mind, which was:
"Consumers who lost jobs or had pay cut likely will stick with the money-saving tactics longer, Perner said. Those who simply felt the recession emotionally, are more likely to default on budget-cutting plans and be back at Starbucks sooner."
Actually losing your job affects you more than watching others lose theirs.
I for one, felt and feel (Oregon unemployment is still over 10%) the recession more than I was actually affected by it. I've been in the same well paying job as an RN for almost 16 years. I have never at any point felt that my job was in jeopardy. Although my husband was laid off from his dream job in January of 2009, (they technically had him quit in order to later rehire him, which meant that he didn't qualify for unemployment) he was able to find work again within a few months. (Don't ask, it was complicated.)
I would like to think that the frugal living lessons brought about over the past few years are tools to be utilized through our entire lives. The difference between wants and needs; and the ability to use our creativity and community to weather financial difficulties.
Yes, American Express is reporting record spending, but I use mine for Costco purchases such as cat food, coffee, olive oil and my son's prescription glasses. I am not using it for restaurant meals, Hawaiian vacations or designer handbags. I like that it has to be paid fully every month, and yes, I like that I get a yearly annual Costco voucher in the amount of at least a hundred bucks. (We already have our eye on a chest freezer that would allow us to stock up on great food deals and cook in bulk.)
I concede that many employ frugal tactics solely due to situations out of their control, and are happy to shed their latte-free lifestyles, but many others recognize the empowerment that comes with knowing how to control your finances. To lose the anxiety of living paycheck to paycheck. To learn how to not have life's pleasures be tied to a fat wallet.
Researchers may disagree with my conclusions, but I truly feel that frugality once learned is a powerful tool. It may get set aside here and there, but it's still available in a pinch.
Are you moving away from frugality in your life? Are you anxious to start up your formerly spend-happy life? Please share your thoughts in the comments section below.
Katy Wolk-Stanley    
"Use it up, wear it out, make it do or do without."