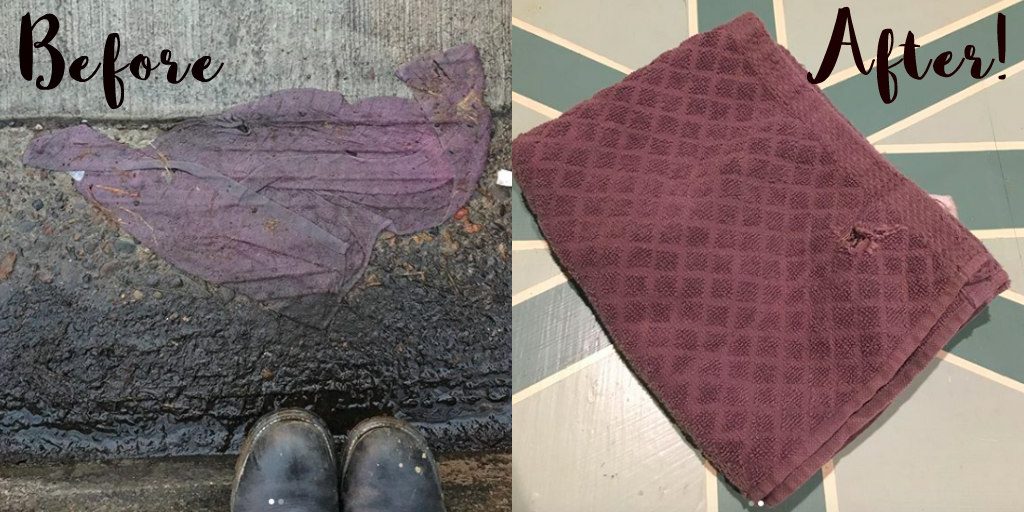 I worked both Friday and Saturday and brought leftovers from home both days. (Of course I drank the free coffee and tea in a thrifted travel mug.) I still had a $5 food voucher for the cafeteria, so I went down and bought cookies which I then shared with my co-workers. I work with a team of kick-ass labor and delivery nurses and it's important to show my appreciation now and then. Without them I would have changed careers a million years ago.

I used last week's paycheck to pay off our one credit card. We don't carry a balance on the card, but had been succumbing to it a lot over the past month. We normally only use it for gasoline and out of town purchases, (and always pay off the balance) but the last month was insanely expensive due to the winter term tuition payments, renewing my nursing license, a surprise computer repair, an unexpected out of town trip and holiday expenses. We made a lot of financial sacrifices over the past month to continue our debt-free journey and it's a relief to move forward. This paycheck included a bonus that I received for working over a certain number of hours in 2017, but only ended up as a normal amount as I had an entire week of work cancelled due to low hospital patient levels. The next double tuition payments aren't due until April, so we can breathe again while we scurry to pile up another mountain of cash.

I sold two items on eBay including a brand new NBA branded fleece robe that I'd picked up at Goodwill. I actually bought two at $9.99 apiece as I saw that they were selling for between $50 and $75. I priced mine at $50 and sold it within a few days of putting the listing together. The other item was a pair of Starbucks mugs that are on their merry way to Lancashire, England. Most of my listings, both on eBay and Facebook Marketplace are pretty dormant right now, but I'm not worried as January is always a slow month for sales. People are recovering from the holidays and hunkering down at home. I know I am!

I sautéed a pan of 5-for-99¢ Grocery Outlet peppers for burritos, I washed up a sodden filthy towel to use as a cleaning rag,  (see above photo) I wore the same wool socks three days in a row, I found a quarter and five pennies on the ground while out and about and I walked to do my grocery shopping and ended up strolling home to chat with a neighbor which wouldn't have happened had I driven.
Now your turn. What frugal things have you been up to?
Katy Wolk-Stanley    
"Use it up, wear it out, make it do or do without."