I continue to glean fallen apples from my neighbor's apple tree. In order to get this much for a small apple crisp:

I have to cut away approximately 75% of the bruised, split, buggy and generally rotten areas. However, there are good parts on each apple, so it's worth the extra minutes of effort. Especially since they're FREE!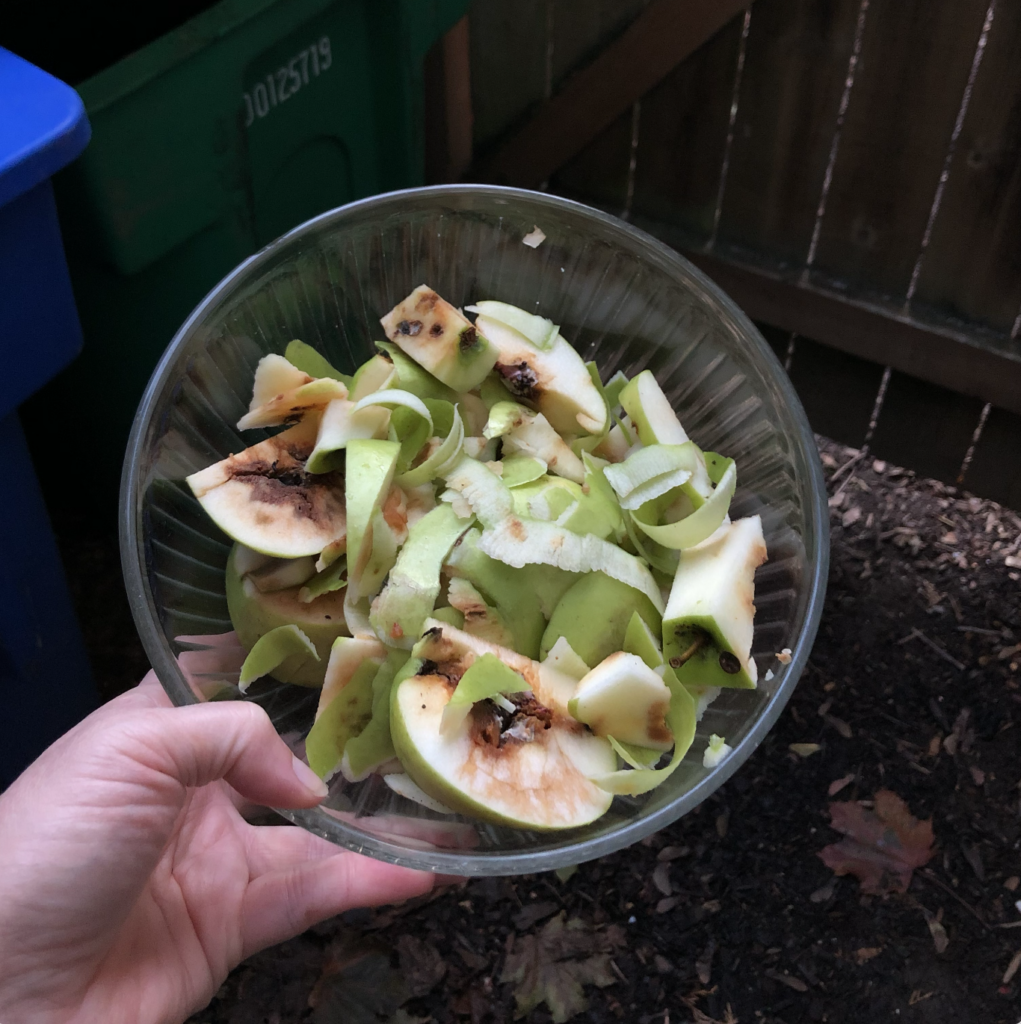 Portland is forecasted for a heavy frost tonight, so I harvested the last few scrawny tomatoes from my single plant. I'll let them ripen on the countertop and make sure they get eaten. My mother's gardening buddy gave her a couple tomato starts at the beginning of the summer, which is how I ended up with this mystery variety.
Home grown tomatoes are in a category all their own.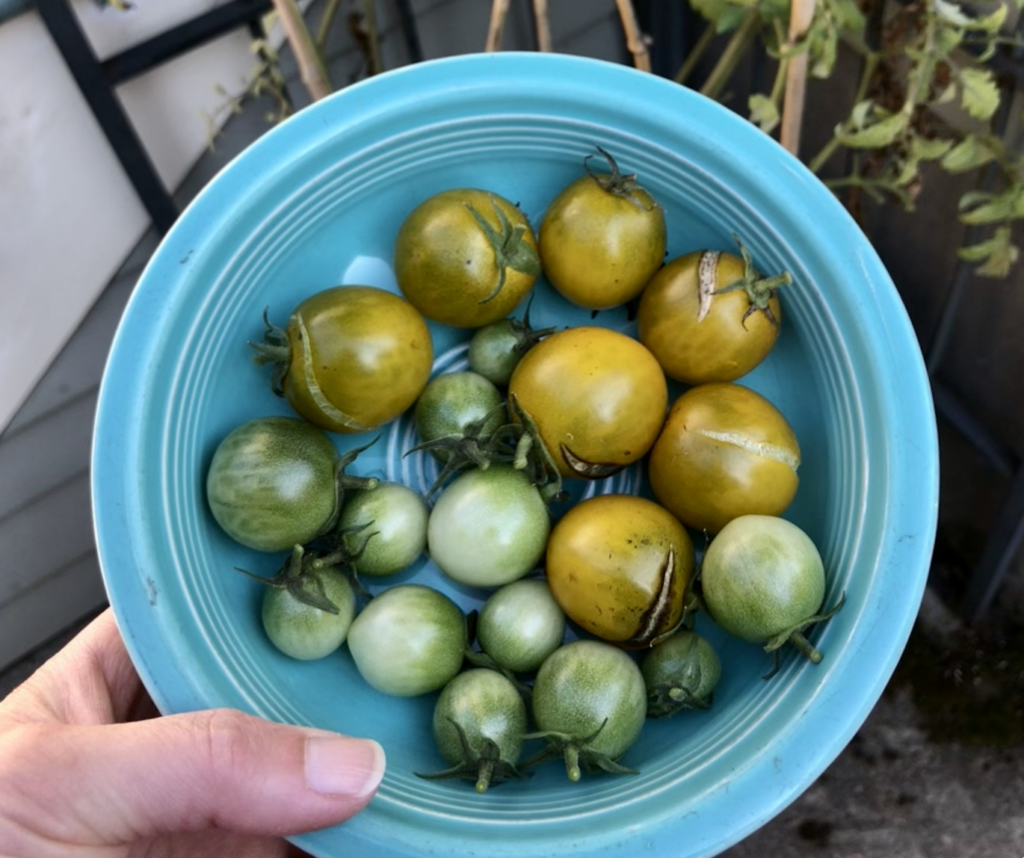 I saw a video where someone was growing their own sprouts and I decided to join in as I always have red lentils on hand. I started them last night with a good soak and then gave them a quick rinse this morning. You can see that they've already split.  I'm keeping them covered with a bandana and will rinse them daily.
I've grown my own sprouts in the past, but it's been a few years. Kind of a fun, quick and easy project.  I'll keep you posted.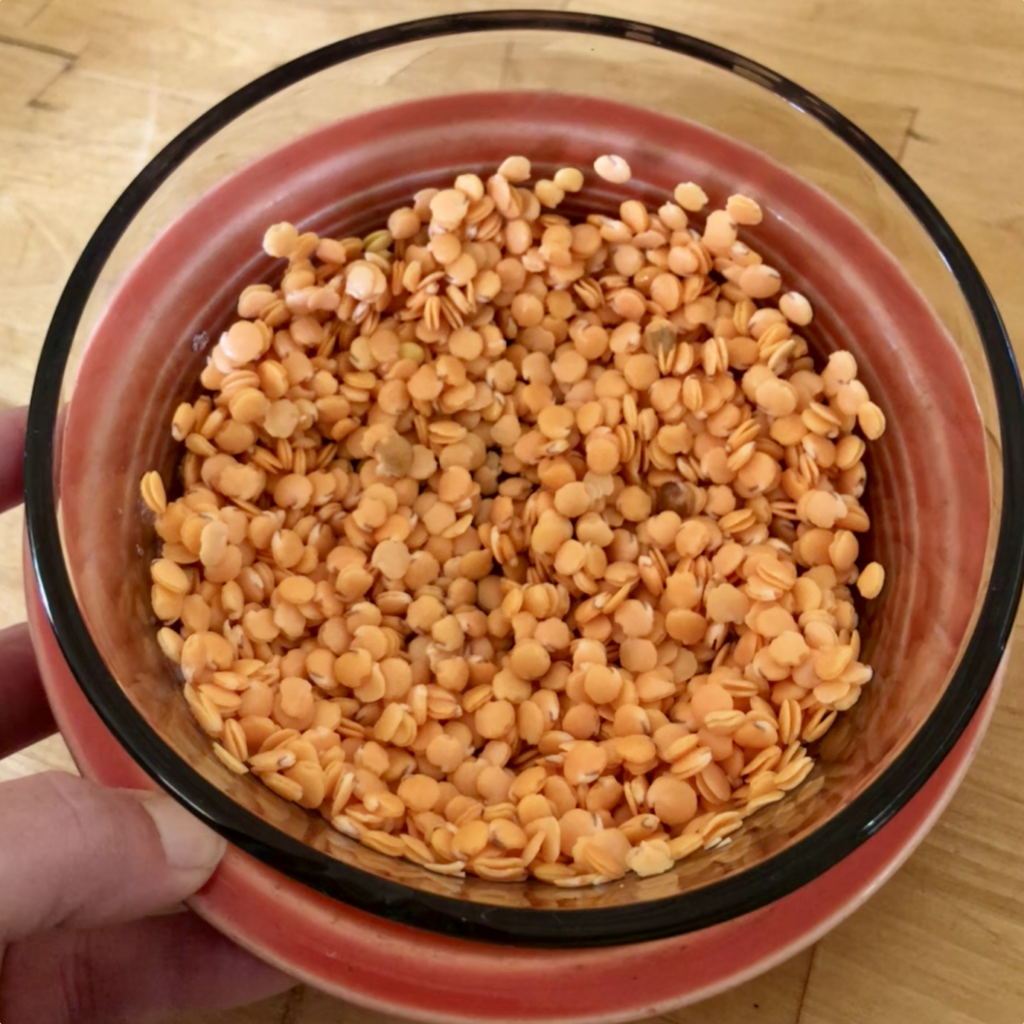 I also started up some no knead artisan bread last night, which couldn't be simpler or cheaper. It really is just flour, water, yeast and salt — stirred for a minute or so. It has a long rise time, (8-24 hours) which makes it very versatile. The recipe calls to cover the dough with saran wrap, but I use either a damp linen dish towel or a plate. No need for wasteful plastic.
Fresh baked bread is the perfect way to warm both your kitchen and your soul.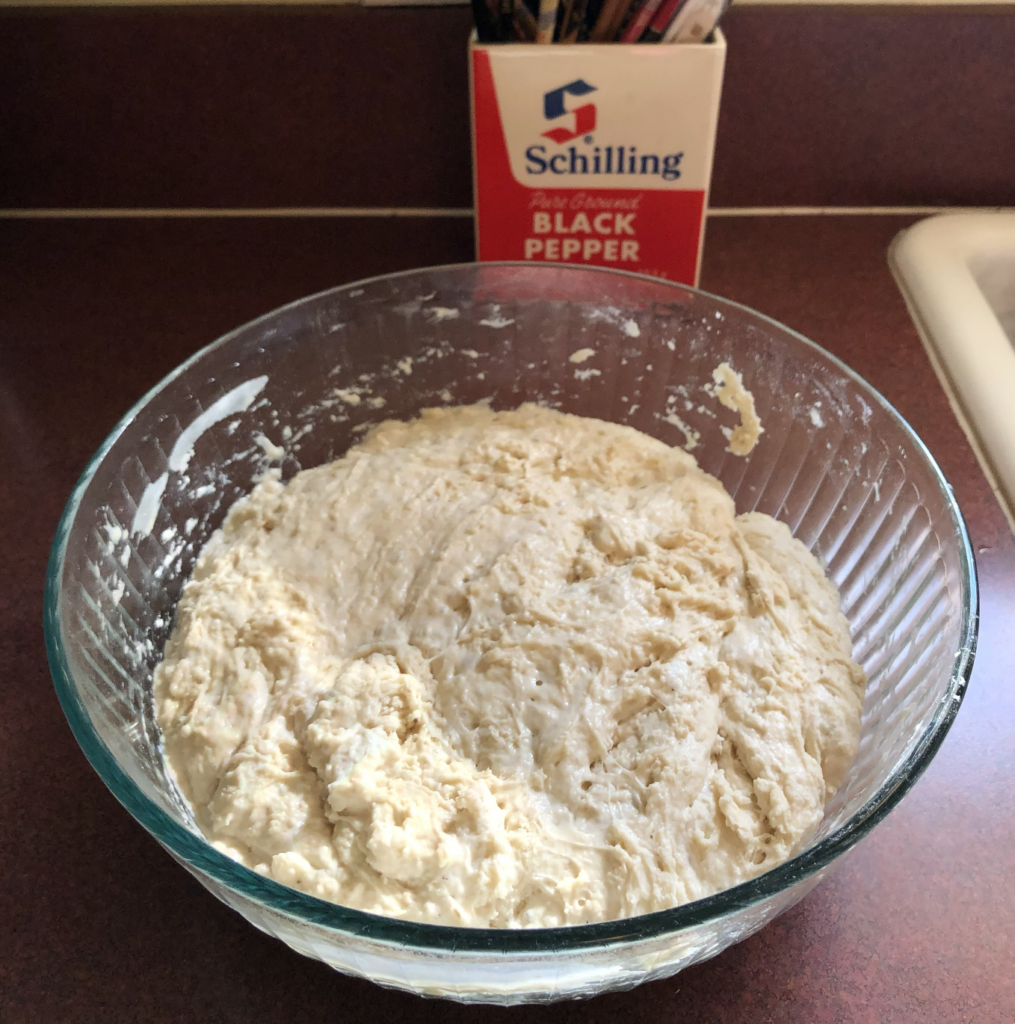 I hate wasting both food and money, but there are endless ways to get creative to when it comes to food. My opportunity for free scrappy apples (or parking lot peppers) is going to be different from your opportunities, but that's great as we can all learn from each other. I love that there's always new ideas and fresh inspiration in this world.
Do you have an extreme frugality food tip? Please share in the comments section below!
Katy Wolk-Stanley
"Use it up, wear it out, make it do or do without."
Click HERE to follow The Non-Consumer Advocate on Instagram.
Click HERE to join The Non-Consumer Advocate Facebook group.