It's been awhile since I've put together a Non-Consumer Advocate photo essay, so I thought I'd put a new one together for y'all. Specifically all about food.
Last night's black bean chili, which featured a wealth of refrigerator tidbits such as leftover marinara sauce, the last of some BBQ sauce from my daughter's birthday dinner and two teeny cups of taco cart hot sauce. It packed a wallop!

Oatmeal with brown sugar and a scoop of my "foraged blackberry" jam. Oatmeal is 70¢/pound at Winco, which makes it an easy choice.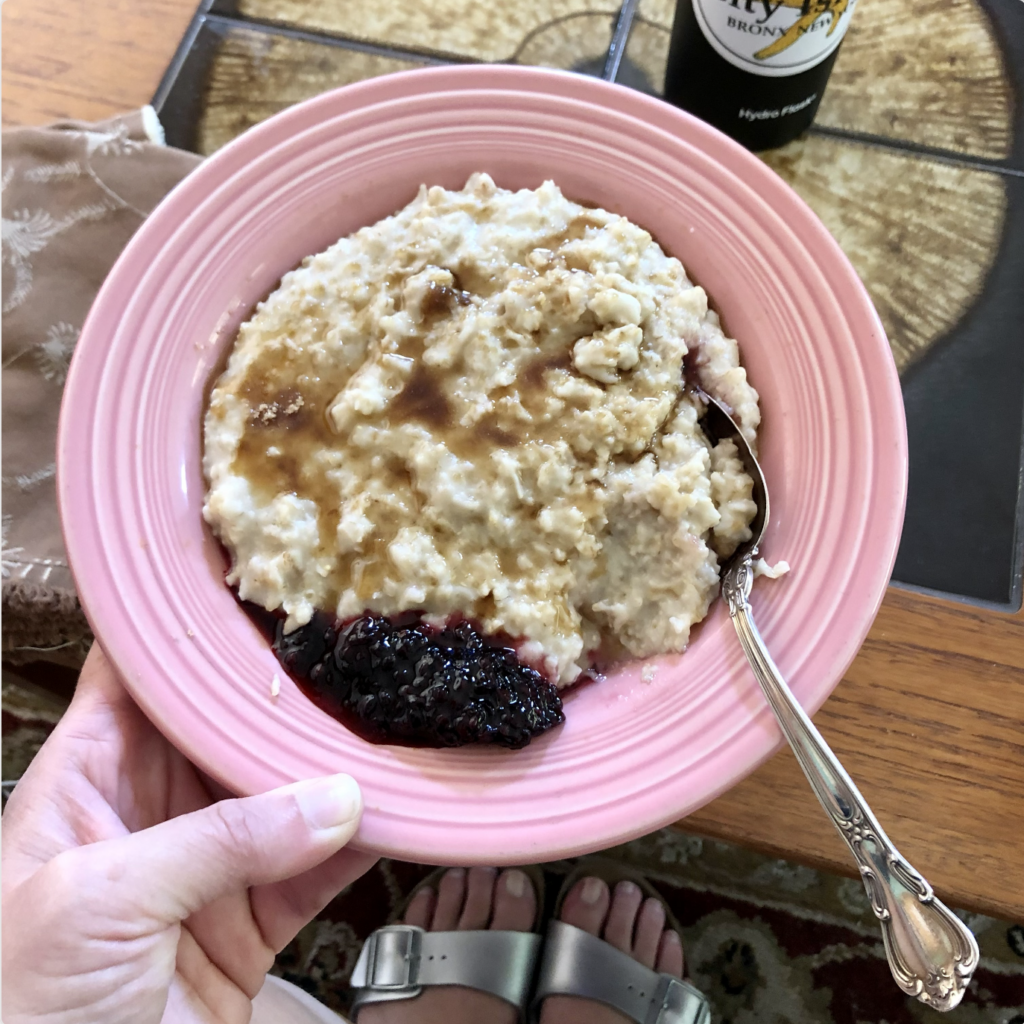 Cheesy grits with eggs and scallions. The scallions grow in my kitchen window and I've been trimming away at them since the end of August.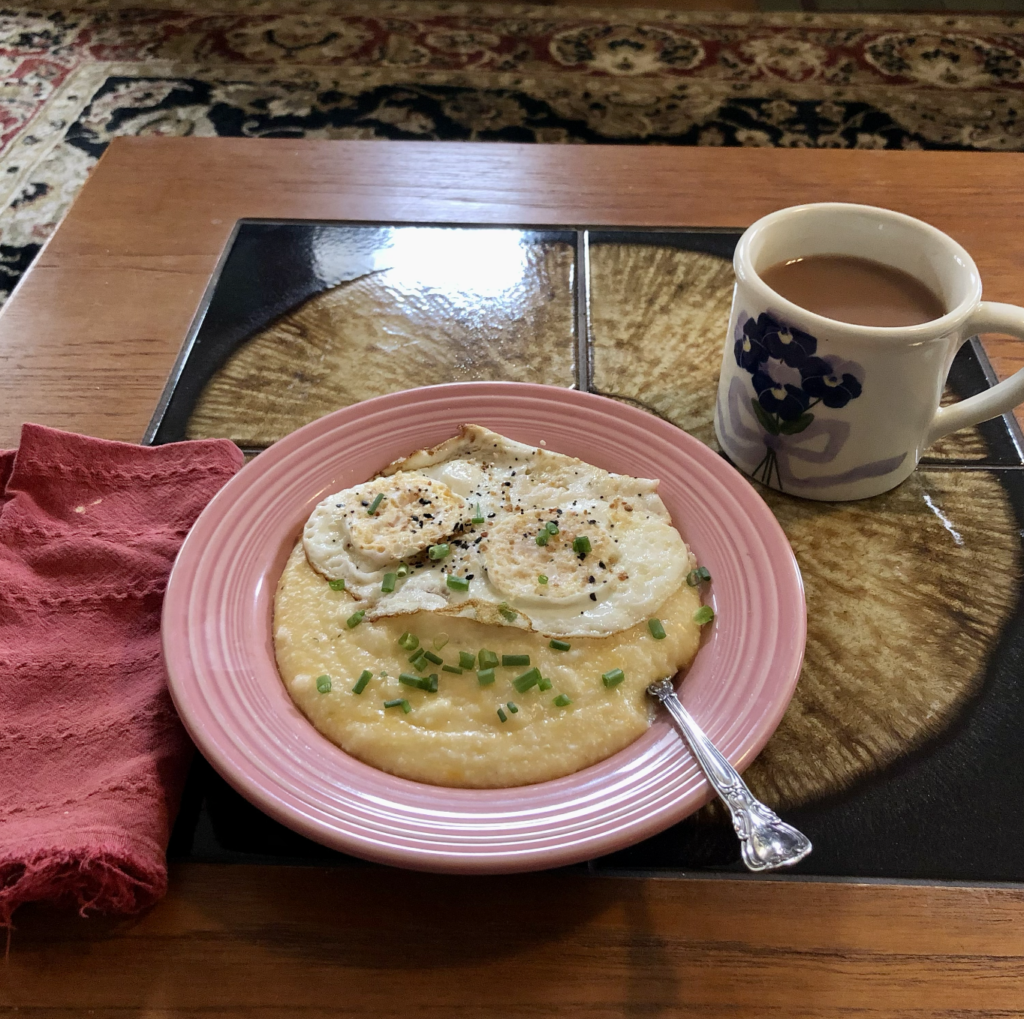 It's as simple as putting your grocery store scallions in a jar and then just setting them in a sunny spot. It's not enough for a scallion-heavy recipe, but it's always enough for a garnish. Worry not, as they grow quickly and don't create an oniony smell. You can see that I'm also rooting rosemary and a couple random plants.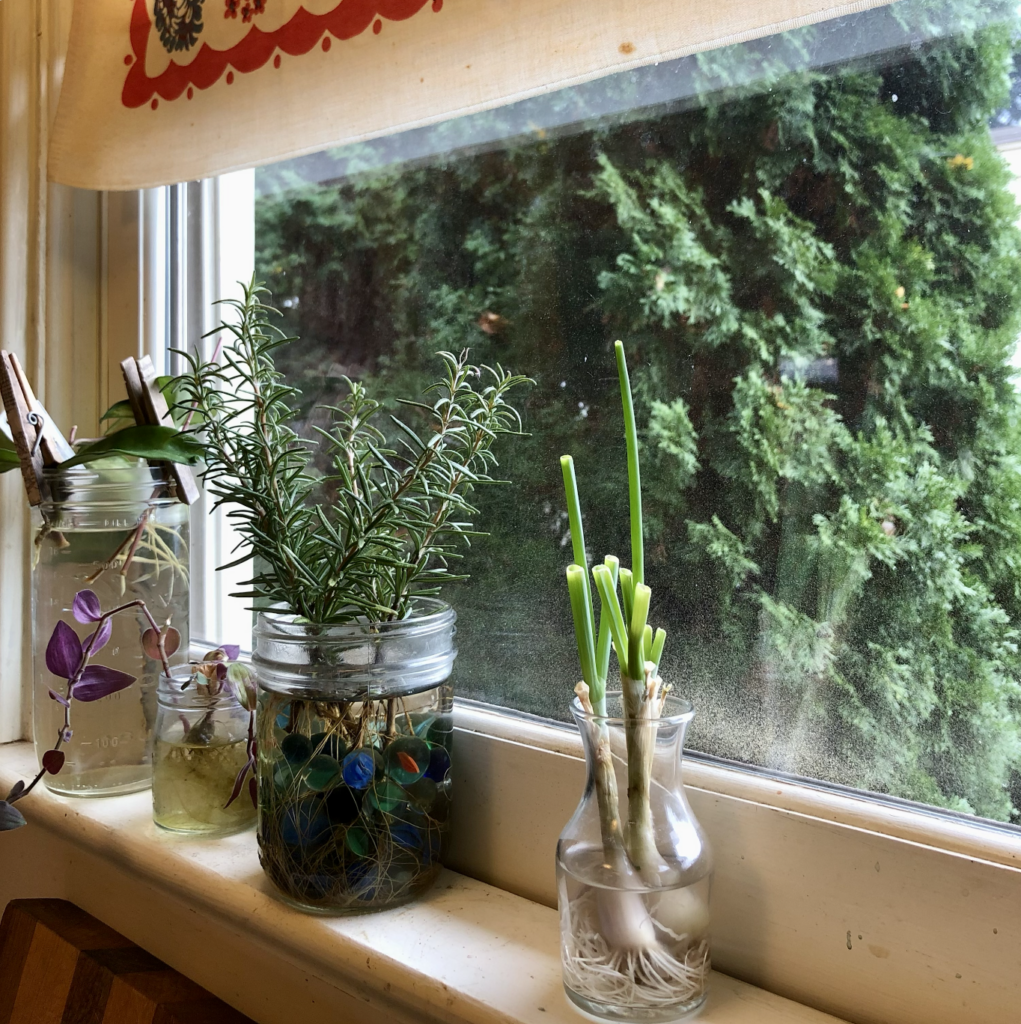 It's no surprise that I like free food. So when I came across this soggy box of abandoned produce in the Winco parking lot, I had no choice but to investigate. Slightly bruised tomatoes, wan Italian parsley and a single red pepper. I suppose I should have brought the whole thing home to compost, but instead I just grabbed the red pepper. Mind you, this parking lot has a dangerous vibe and is always littered with cigarette butts and random garbage, so mystery food isn't necessarily so appealing.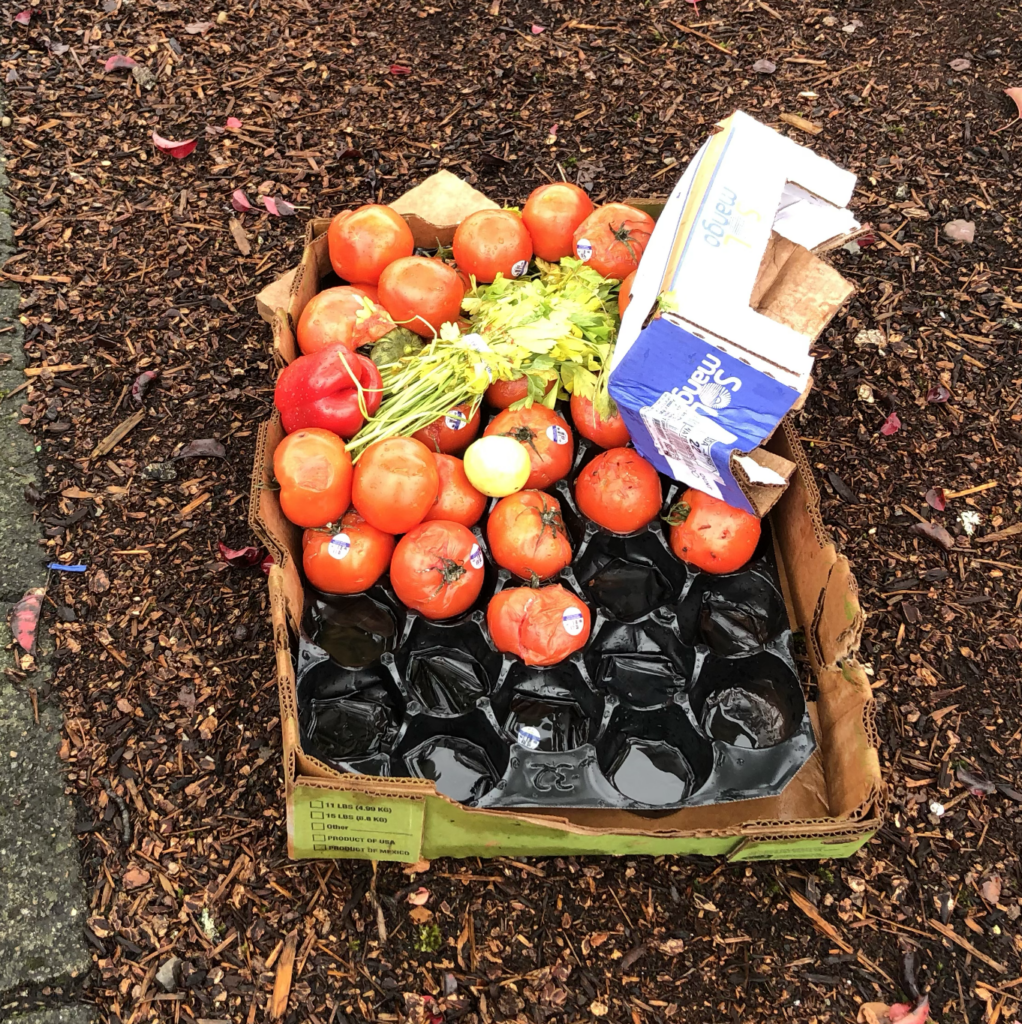 Here's the perfectly good pepper.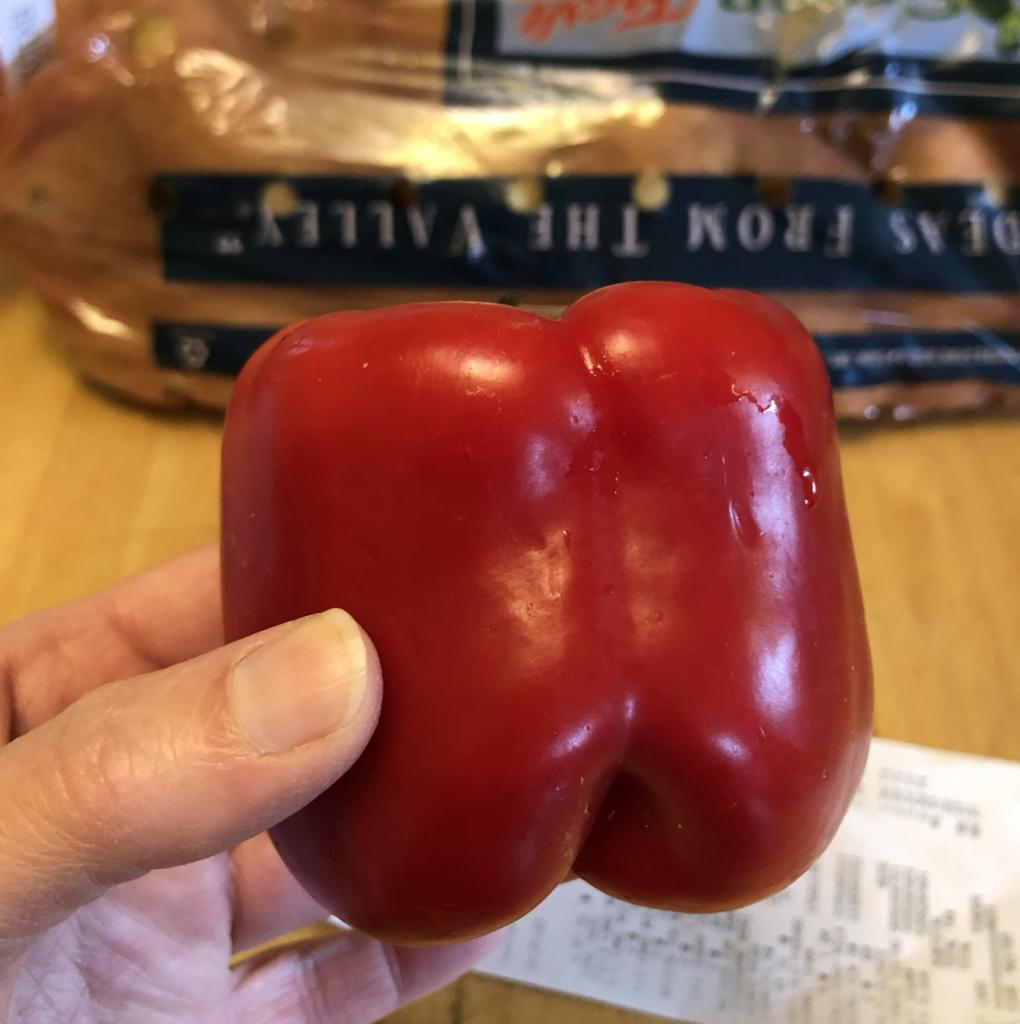 I didn't need a pepper, so I sliced it up to freeze. And yes, I scrubbed the hell out of it!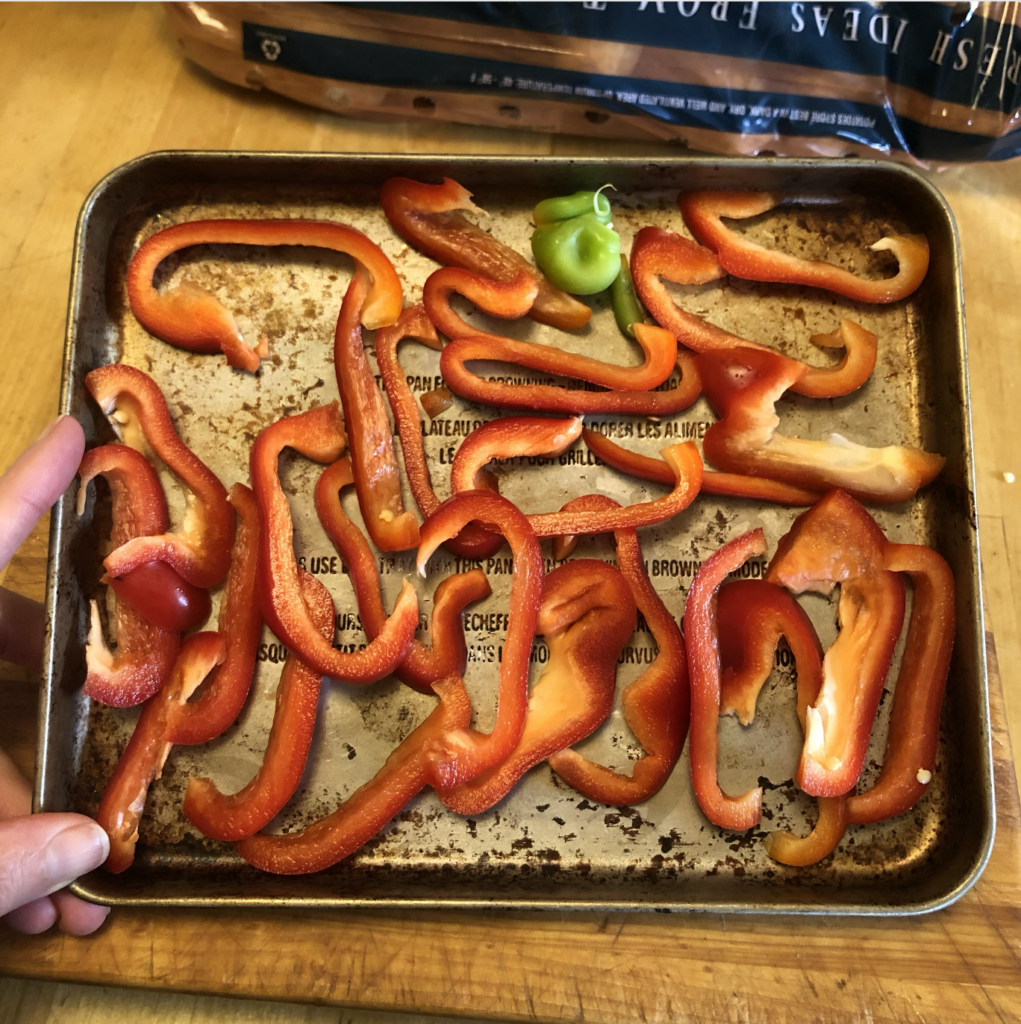 What would you have done? Would you have grabbed the box to go through at home? I kind of regret leaving it there, but I didn't really process these thoughts until I got home.
Katy Wolk-Stanley
"Use it up, wear it out, make it do or do without."
Click HERE to follow The Non-Consumer Advocate on Instagram.
Click HERE to join The Non-Consumer Advocate Facebook group.