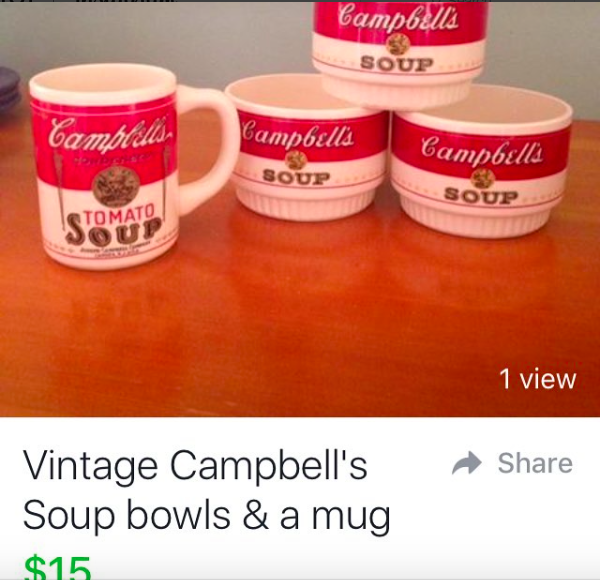 I picked up a Chinook Book from a member of my buy nothing group. These books feature money saving coupons from local sustainable businesses and are normally $20 apiece. It'll expire at the end of October, but there's still plenty of time between now and then to enjoy the savings. Already I've redeemed a 2-for-1 coupon to a local $4 movie theater where my sons and I watched the odd but satisfying movie Brigsby Bear. $8 for the three of us to see a movie? That's my price point!

I'm continuing to gather practical supplies for my sons' off campus apartments. Today I passed a free pile and was able to glean a perfectly fine kitchen garbage can and four new looking drinking glasses. (So yes, I am that embarrassing mom who pulls over to garbage pick a garbage can.) A friend of mine from high school lives in the town where my younger son attends school and has offered to help gather supplies in the name of decluttering her own house. I texted her my extensive list, which she then forwarded to her mother. No reason to buy new when so many of us are woefully overloaded with excessive household supplies.

Fred Meyer is running a sale this week where certain items cost just 99¢ if you choose five from a certain group. I made sure to be deliberate with my shopping and was able to bring home 2 half-gallons of milk, 1 4-lb bag of sugar and 2 18-count cartons of eggs for just 99¢ apiece.

I sold two items on eBay, (including one of my son's textbooks from last year) I repurposed inside out cereal boxes to create eBay mailing boxes, I listed a few more items on Facebook Marketplace, I worked for a good part of yesterday stripping paint from my midcentury sideboard, I garbage picked a groovy fan for my son's apartment, I scheduled a USPS pickup to avoid driving to the post office, I wore thrifted clothing and read library books.

I didn't buy a Lear Jet or a vulgar gold-plated apartment in the sky.
Now your turn. What frugal things have you been up to?
Katy Wolk-Stanley
"Use it up, wear it out, make it do or do without."