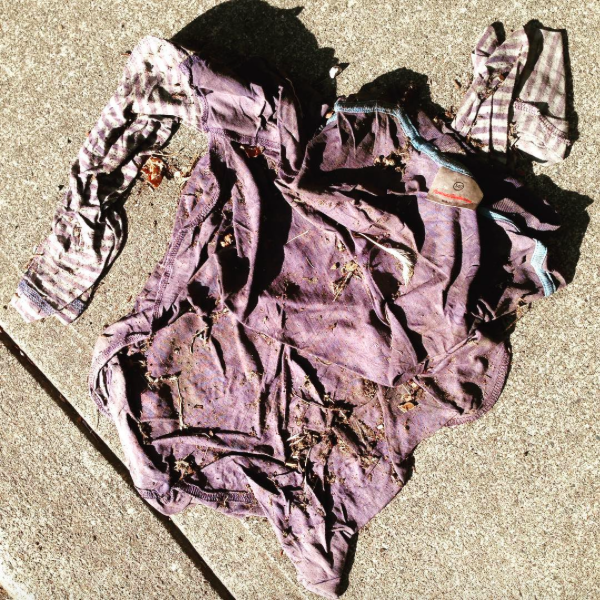 I took a few things to my local consignment shop and was rewarded with $7.80, as well as a penny on the ground, not to mention an impressively crusty and abandoned Hanna Andersson shirt, which I'll attempt to clean up for a new owner. (It was perfect timing for a nasty laundry load, as my cat had just vomited all over a throw blanket. So really . . . win-win!)
I bought a brand new pair of Birkenstocks at Goodwill for $20 and have already found a buyer at $40. I hadn't planned on thrifting yesterday, but I'd dropped my son off waaay across town and I happened to pass a Goodwill. Which means . . . I had no choice.
I started the process of switching our car insurance over to a more "teen friendly" company. I've been meaning to do this for awhile, so it feels good to hopefully put this task behind me.
I reconfigured a wonky pair of compression stocking that a co-worker had accidentally bought in the "bunion-style," I took a set of plastic horseshoes over to the horseshoe area of our park and left them for people to play with and I bought a $20 Starbucks gift card as a thank you for a different co-worker who gave me a pair of brand new Danskos.
I didn't buy a Lear Jet.
Now your turn. What frugal things have you been up to?
Katy Wolk-Stanley