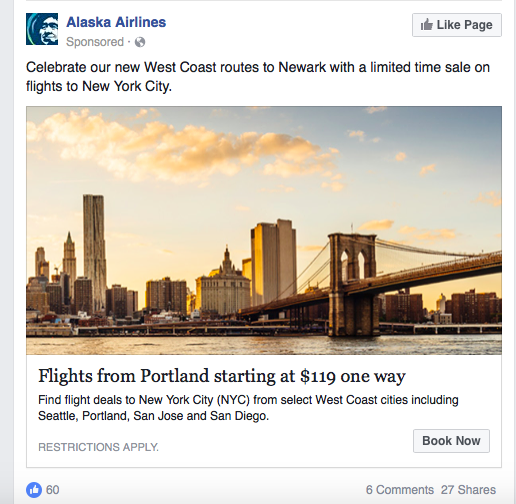 I jumped on a special Alaska Airlines flight deal for $119 one way tickets from Portland to Newark, so I now have a week long NYC trip to look forward to in early December! (I actually clicked on the above Facebook advertisement to spontaneously buy the tickets!) My sister and her family live in New York, so I always have a free place to stay. I can work a single hospital shift and easily cover the airfare and associated expenses. I haven't seen prices this low since the 1990's, so I'm very excited.*
I drove across town for a dental appointment and worked in a few errands that matched the neighborhood. You'll be happy (or indifferent) to know that I got a clean bill of health, so I will not be looking at an enormous dental bill. (Always a relief.)
I stopped at the library on my way home to pick up my reserved copy of J.K. Rowling's The Cursed Child. I'm only a little embarrassed to admit that my eyes watered and my nose began to burn as I snatched it from the shelf.
I upgraded some marinara sauce with some hamburger and a handful of secret lentils to top tonight's pasta dinner, I have someone who wants to buy some figure skates that I picked out of a pile of garage sale leftovers, I took my son to a Lego store to trade in some mini-figures for a piece he really wanted and I used coupons to buy 50¢ boxes of cereal.
I didn't buy a Lear Jet.
*This is not a sponsored post.
Now your turn. What frugal things have you been up to?
Katy Wolk-Stanley