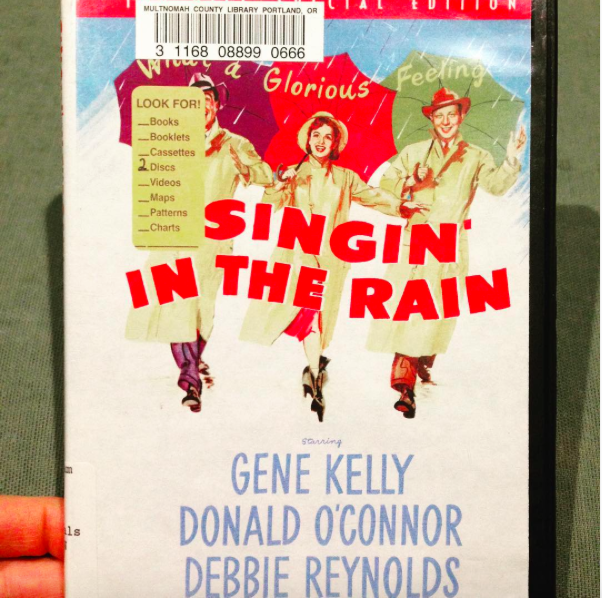 I made my younger son's payment for his winter term tuition/room/board. This $8000+ amount would not normally fall under any sane person's category of "frugal," but it's only because of frugality and myriad side gigs that it's possible to save $5,000 per month towards having two kids in college at the same time. It's not easy, but it's worth it. Next payment? April 1st, then we'll have a leisurely six months to save up for the fall tuition payments.
I called Comcast and spoke to a "retention specialist" who was able to drop $14 from our monthly internet bill, as well as extend the free HBO that they've been giving us since last summer. Because of "bundling," it's cheaper to have internet plus basic cable than it is to simply have internet. And my internet service? It's a blogging expense that I deduct from my taxes.
My husband and I watched a library DVD of Singing in The Rain last night. I've always loved this movie, especially since my grandmother was friends with Gene Kelly. (He taught dance classes at my family's Pittsburgh synagogue before he was famous.) I actually put the movie on hold before Debbie Reynold's death, which made it especially meaningful. My young father actually took dance classes from Gene Kelly, which is sadly undocumented. I would pay big bucks to see a photograph of my dad and Gene Kelly tap dancing together!
My younger son and I cleaned one of my mother's rental cottages between tenants, the same son picked up two shifts at the art supply store where he's worked since age 14, I got another Clark Howard article assignment, I sold books to my nearby Powell's bookstore, we ate heated leftovers for last night's dinner and I have two "free burrito" coupons from Chipotle that expire tomorrow that I'll be hacking for optimal tonnage.
I didn't buy a Lear Jet or a gold plated apartment in the sky.
Now your turn. What frugal things have you been up to?
Katy Wolk-Stanley