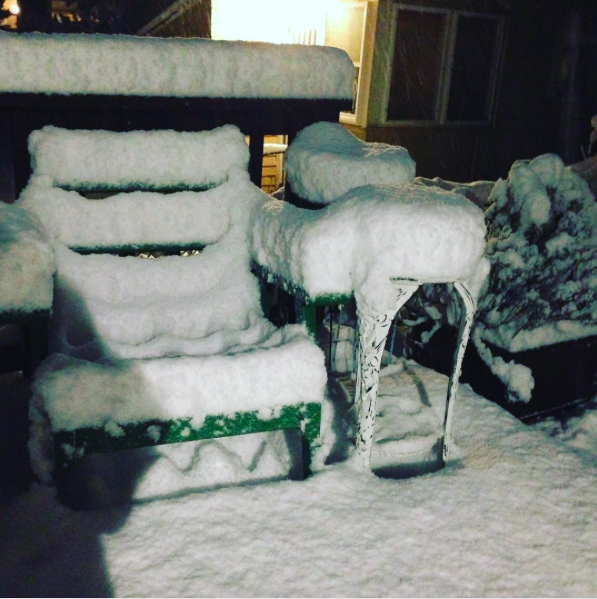 Those of us in endlessly icy Portland have been going stir crazy, so I invited my mother and step father over for dinner as they hadn't driven anywhere since last Wednesday. Although our meal was simple, (hamburgers and green beans, with digestive biscuits for dessert) the company was great. We watched the first episode of HBO's The Young Pope afterwards, as I have free HBO until March.
I have to work the next two days at the hospital, but unlike last week I'll drive home between shifts. (I was so exhausted and dehydrated after spending 38 straight hours inside the hospital!) I'll bring a travel mug for the free coffee and tea and use a free $5 hospital food voucher for my lunch break. (Yay, free food!) I also have an extra five hour mini-shift scheduled for later in the week which will bolster my next paycheck. Edit: Due to forecasted freezing rain, I ended up having to spend the night at the hospital again. NO FUN!
I wrote and submitted another Clark Howard article and then submitted a couple new article ideas.
I walked to Fred Meyer this afternoon and somehow avoided falling on the ice and cracking my head open. (No emergency room bill for me!) I picked up a few items for my mother and bought just simple ingredients for meals. I did splurge on a 50¢ bag of peanut M&M's, but only because they were on sale. Peanuts are in the same legume category as lentils, right?
My husband and I went to his workplace awards gala last night, which was held in a sweeeeet fancy hotel. (Yay, more free food!) We didn't end up drinking any alcohol, and they gave us vouchers for free parking. We came home, changed into comfy clothes and then watched an episode of Grantchester, or as I call it, "The Yummy Vicar." I think that I may have been warped as a middle schooler from watching The Thorn Birds. Because there's no other reason why this Jewish middle-aged woman should want to watch sexy Christian priest TV shows. Please tell me that I'm not the only one!
Now your turn. What frugal things have you been up to?
Katy Wolk-Stanley
"Use it up, wear it out, make it do or do without."
Click HERE to follow The Non-Consumer Advocate on Twitter.
Click HERE to follow The Non-Consumer Advocate on Instagram.
Click HERE to join The Non-Consumer Advocate Facebook group.
Click HERE to follow The Non-Consumer Advocate on Pinterest.