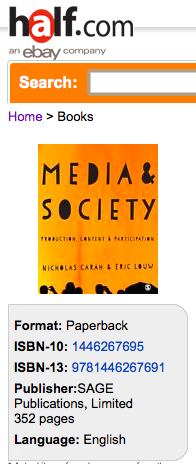 My son wanted something expensive, so he went through his room to find things of value to sell on eBay. Included is a $20 thrifted pair of sneakers that he listed for $200. It's getting tons of traffic and has a number of watchers, so I know he'll get them sold.
I drove my son down to school yesterday, which is an achey five hour round trip. However, the trip down had good company and he handed over a couple textbooks from last term so I could list them on half.com. I love selling with half.com, as it's as easy as inputting the ISBN number and then a quick description. I stopped on the way back for a hamburger from Burgerville. Although Burgerville is generally pretty expensive, (think $5 burgers) I have a hack, which is to order the $1.75 child-sized burger, but have them add free tomatoes, lettuce, pickles and onions.
April 1st began the switchover from 5¢ to 10¢ Oregon bottle deposits, so I'd been holding off from recycling. However, today is April 2nd, so I gathered up all our bottles and cans, which are now waiting patiently in the back of the car for their payday.
My husband took a promotion, which sadly switched us over from good to crappy health insurance coverage. (He's now management, so he no longer enjoys union member benefits.) I got a phone call on Friday from our pharmacy confirming the renewal of a medication for the low, low cost of $750! I had them halt the process and got in research mode. I did discover that the manufacturer offers a $60-off coupon, but that hardly makes a dent. I'll make a few more phone calls on Monday and continue my investigation. Kind of deflates the satisfaction of having saved $535 from my son's wisdom teeth surgery.
I didn't buy a Lear Jet or a vulgar gold-plated apartment in the sky.
Now your turn. What frugal things have you been up to?
Katy Wolk-Stanley