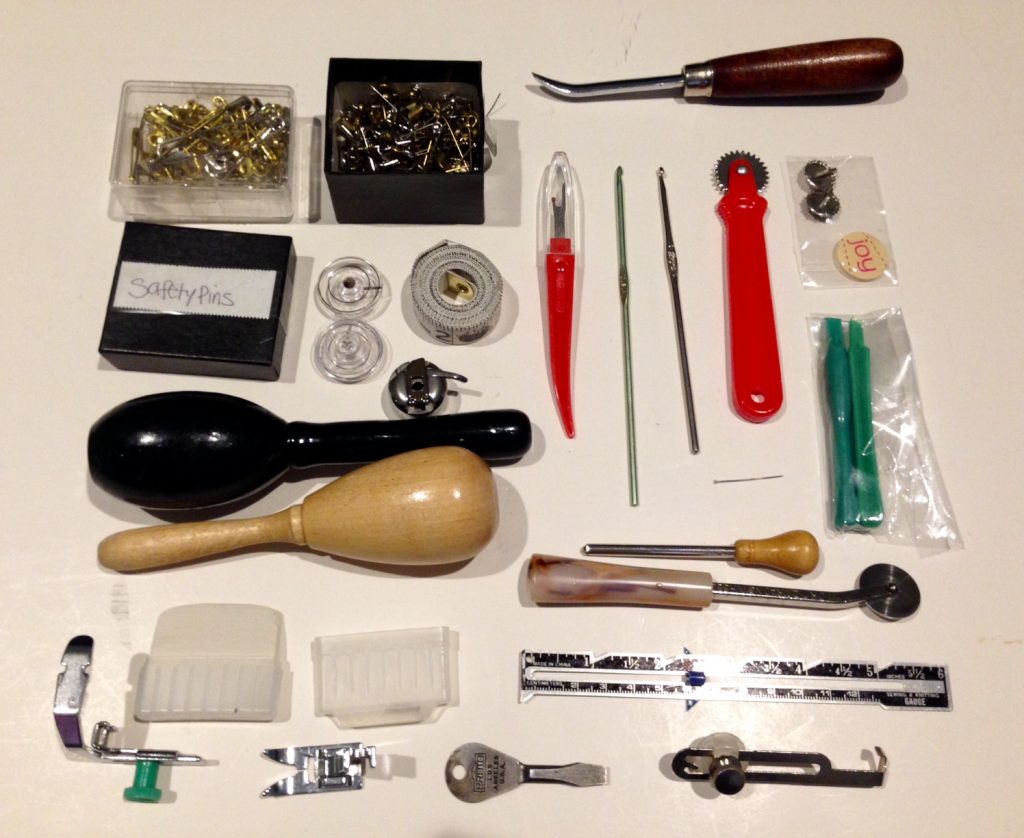 My son needed a few things from home, so I spent yesterday driving down to his university. Although the trip is generally pleasant, I roped my mother into coming with me as I knew she'd enjoy seeing her grandson's dorm, and frankly it's nice to have company during the five-hour drive. I cemented the deal by suggesting that we could do some thrifting. I packed snacks, (apples and carrots) as well as a reusable water bottle and travel mug. My mother was kind enough to pay for lunch and dinner. Sadly the restaurant where we'd planned on having lunch closed early.
With my willing 18-year-old in tow, the three of us located a large Goodwill across town from his university, (thank you, Google maps!) where each of us found something to buy. For my son it was nice thermal knit shirt, for my mother a pretty frame, and for me a $2.99 mixed bag of miscellaneous sewing notions. What caught my eye about it, was that it contained not one but two vintage darning eggs! Again, my mother treated.
I bought a $2 drip coffee at the grocery store for the ride home instead of going to the Starbucks across the street. The coffee tasted like it'd been brewed many hours earlier, but I was miles away before I realized the extent of the cold bitterness. But guess what? I survived!
I mailed off another one of my son's eBay sales on Saturday. So far he's sold two soccer jerseys and a pair of sneakers for a total of $260. Of course I packaged it up with second hand supplies. My neighbors receive a lot of packages, so they bring me their padded envelopes for my eBay needs.
I didn't buy a Lear Jet or a vulgar gold-plated apartment in the sky.
Now your turn. What frugal things have you been up to?
Katy Wolk-Stanley