This post first appeared over at ClarkHoward.com.
After your home, your car is likely the second most expensive purchase that you'll make in your lifetime. And for that reason, it's essential to treat it well. Keeping a clean interior should be on your priority list, especially since the average Americans drives 17,600 minutes (293 hours, 20 minutes) per year and your comfort is valuable.
Of course you could pay someone more than a hundred dollars to detail your vehicle, but with these simple tips you'll maintain the look, comfort and value of your car for pennies on the dollar.
Unfog your vehicle's headlights:
It's normal for your headlight lenses to become cloudy after the thousands of miles that you spend on the road, so you may have been tempted to spend $19.95 on a cleaning kit.
Instead, grab a tube of toothpaste.
I'd heard that the gentle abrasive used in toothpaste works perfectly to clean and polish the plastic, so I thought I'd give it a try. I paired it with a soft cleaning cloth, as I didn't want to scratch the plastic. I worked slowly and carefully in concentric circles, careful to not damage the paint.
Wow, what a difference! This photo does not do justice to how much better my headlights look after this super easy (and minty fresh) project.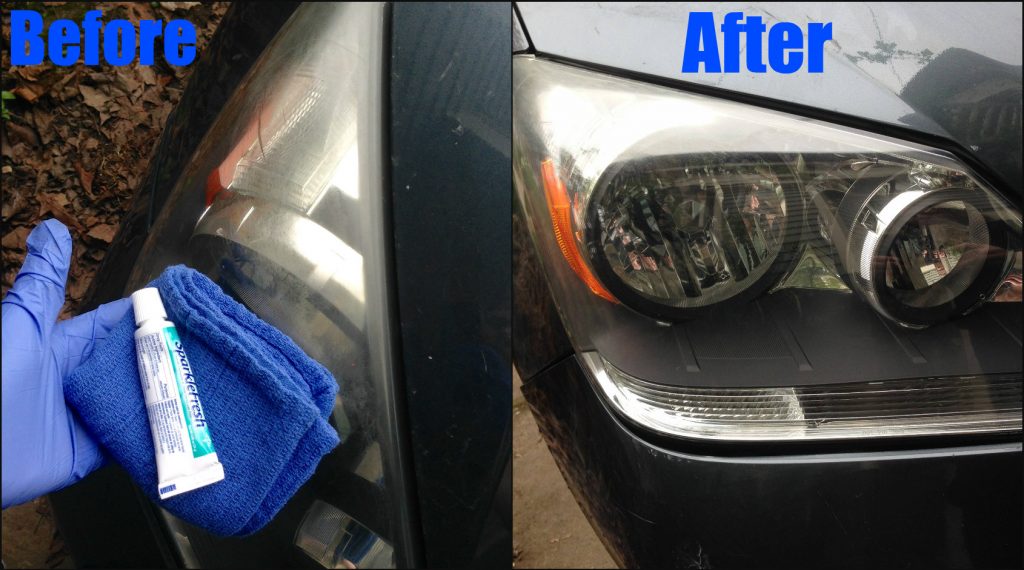 Clean your windshield wiper blades with rubbing alcohol:
I'd read that rubbing alcohol does a good job of cleaning windshield wiper blades that are no longer at their functional best. And since you can pay up to $27 apiece for them, I figured this hack was also worth a try. Luckily, I always have a couple of individually packaged alcohol wipes on hand from my job as an RN, although you can certainly use a rag or paper towel moistened with rubbing alcohol.
This task took just a few minutes, as it was a simple as lifting the windshield wipers to an upright position and then just gently dragging the alcohol wipes down the blades a couple of times. This removed the grit and left a fresh like-new surface. Luckily, I live in Oregon and only had to wait a few hours until I could test out the result. I was rewarded with perfectly functioning windshield wiper blades without streaks or other issues.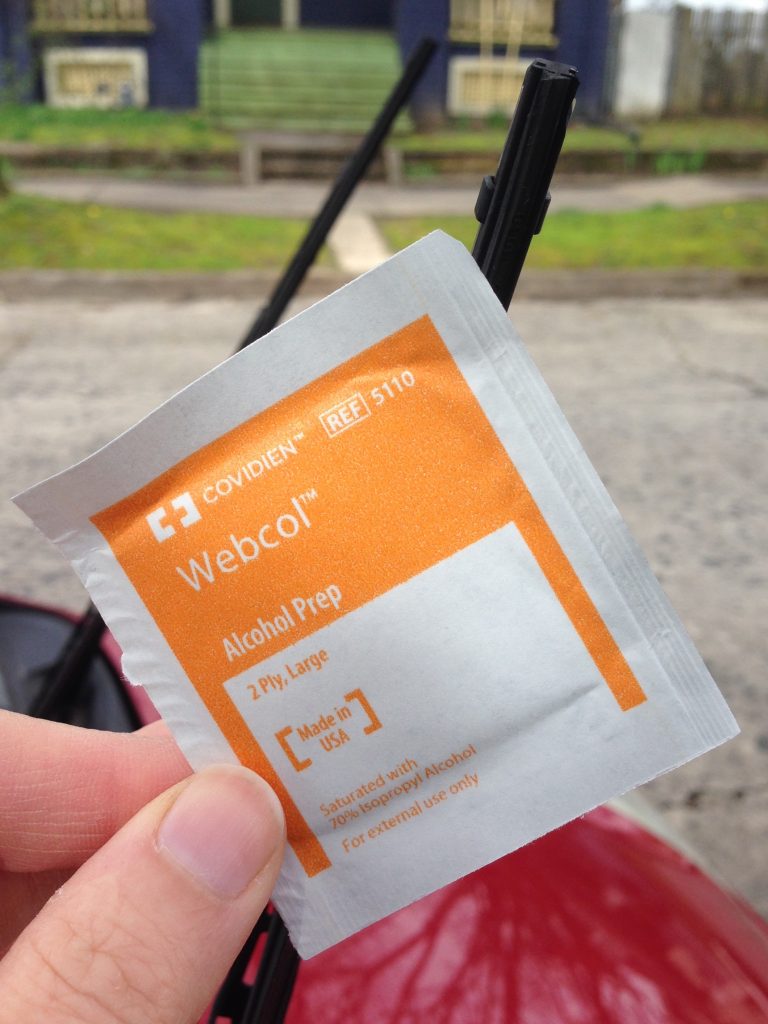 Sweep, don't vacuum the interior of your vehicle:
Although it's always very satisfying to vacuum out your car's interior, this chore involves either paying at the carwash or dragging your own vacuum cleaner down from the house. I'm a fan of using a simple hand broom to sweep off my car's seats, as well as the flooring. Unfortunately, I don't actually own a whisk broom. However, creating one is as simple as removing the handle from a traditional broom. (Please excuse the extreme scrappiness of my ancient Costco broom, but I believe that as long as an item is functional, it doesn't need to be replaced.)
You'll be amazed by how much better your vehicle's interior can look after just a couple minutes of manual sweeping.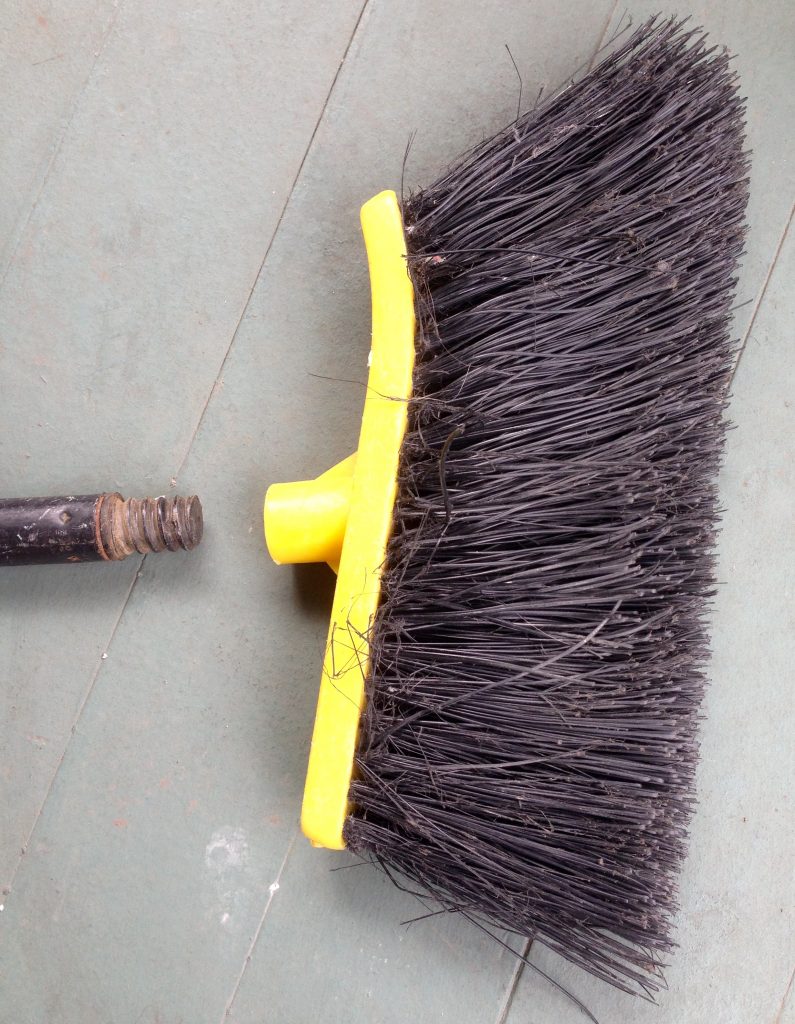 Throw your floor mats through the dishwasher:
Anyone who's ever worked in a restaurant knows that rubber floor mats can go through a dishwasher — and your vehicle's floor mats are no different. (Of course, you don't want to run any dishes though the same wash.) You'll need to make room by removing the top rack of your dishwasher, but that's as easy as removing two small clips.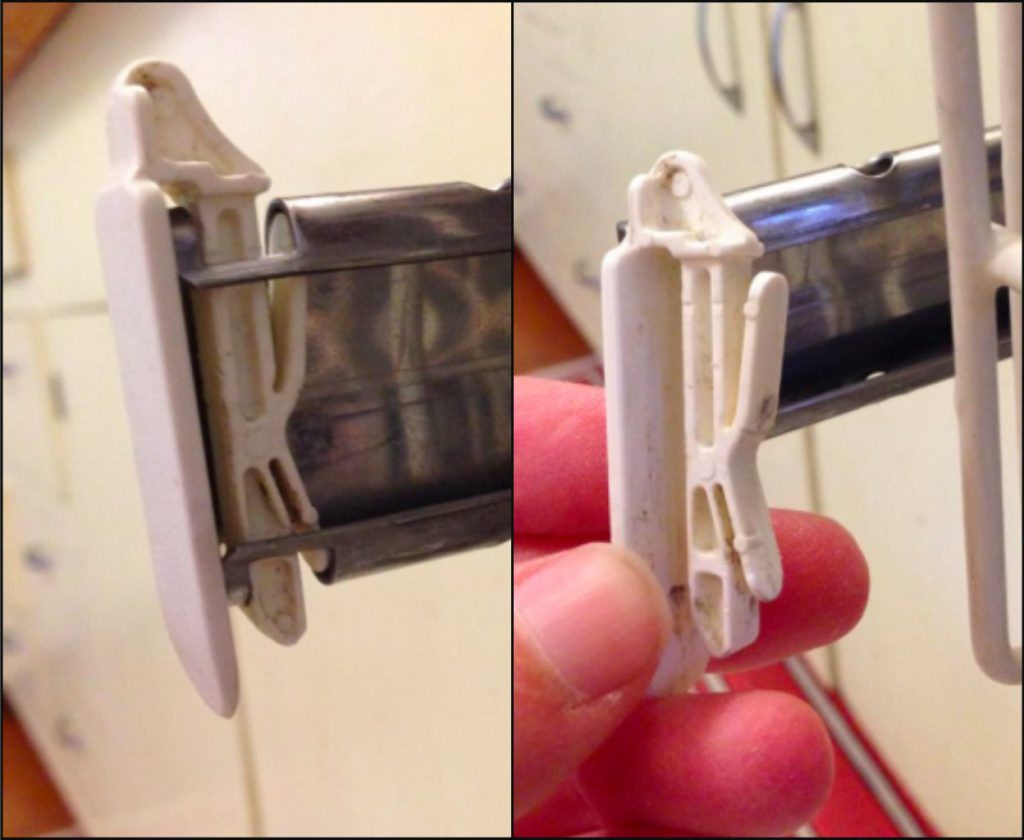 I simply arranged the floor mats with their upper surface towards the water spray, added a bit of dishwasher detergent and set the machine on its shortest cycle without auto dry. (Didn't want to accidentally bake the rubber!)
The mats looked so nice and clean afterwards, and my hands on time with this project was maybe five minutes, including finding my car keys and removing the top rack.
If you have carpeted floor mats in your car, check out this woman's post about how she washed hers in the washing machine!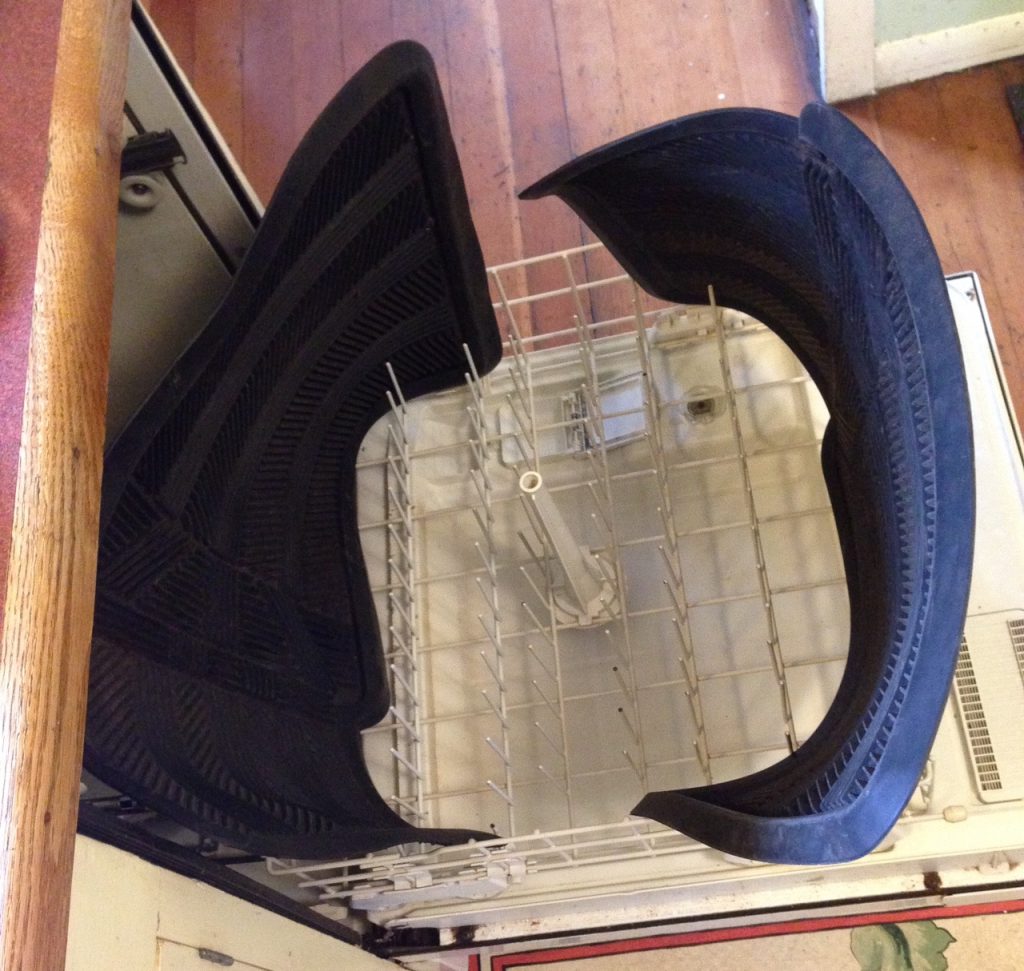 19 things you didn't know you could put through the dishwasher.
Use Windex glass cleaner for upholstery stains:
My last car hack experiment was to try standard Windex glass cleaner to remove fabric upholstery stains. I gotta say that I was really nervous about this one, as I was worried that the Windex would leave a blue tinge. Luckily, such was not the case.
Here's how to remove a coffee stain:
Fully saturate the stain and then dab/lightly scrub at it with a white cleaning towel. Switch to a clean/dry area of the towel every 15 seconds or so, as to not grind the stain any deeper.
Respray the area as needed, continuing to gently scrub the area until the stain disappears.
The Windex smell continued to be present while the area was drying, but has since dissipated.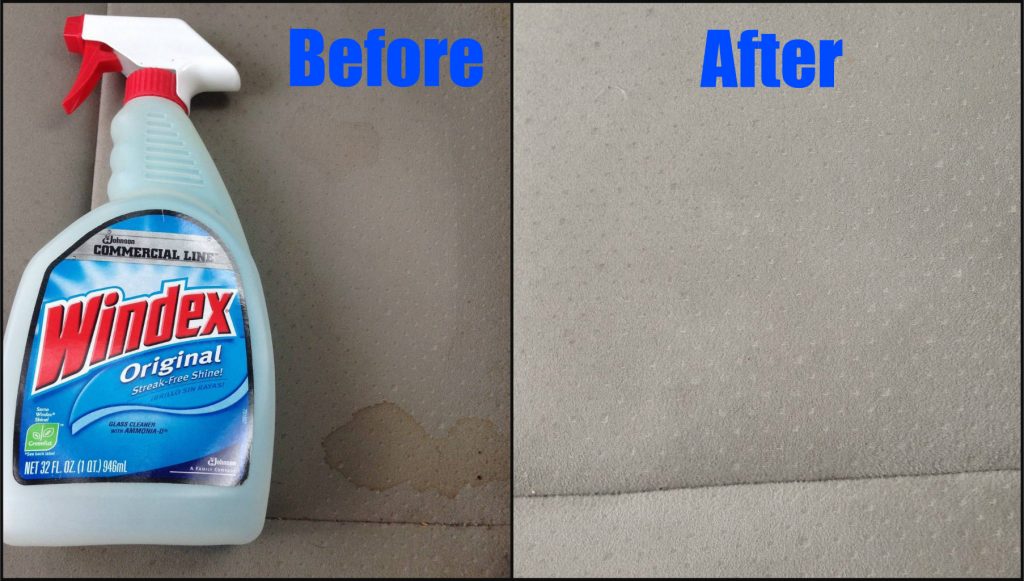 These five car cleaning hacks will not only protect your investment, but should make your driving experience more enjoyable and comfortable. And since they're practically free, you can even afford to fill up your gas tank!
Now your turn. What frugal things have you been up to?
Katy Wolk-Stanley