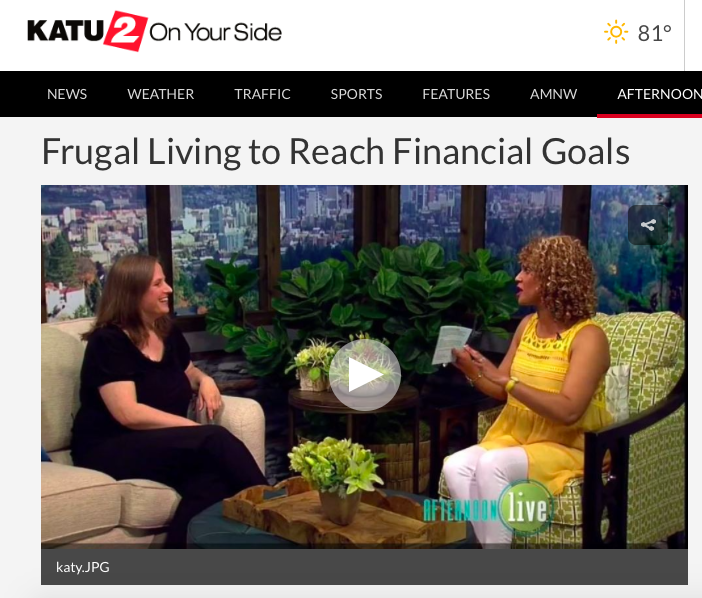 I worked the past two days and brought my lunch both days, even though this meant taking one for the team with an impressively bruised banana and some dull enchilada leftovers that were probably a day or two past when they should have been eaten. However, I splurged on Vietnamese takeout for tonight's dinner. This is a true example of saving on the daily boring stuff so your money is available for the big splurges.

I sold another item through my eBay account. Not a brag worthy sale by any means, but I'm not one to turn my nose up at extra income. Best of all, I was able to print the postage from home and simply hand the package to my mail carrier.

I attended a required three hour certification class this afternoon, which included an additional two hour test. I'll make sure to stop by the hospital this weekend to submit the required paperwork to include these paid hours in my next paycheck.

My husband will be hosting a huge backyard party at our house for his employees and soccer buddies. He was able to borrow a heavy duty pressure washer from work to dislodge some of the moss and generalized scum from our play structure/tree house. There is no reason for each household to own infrequently used items when people (or companies) can share them. For example, we own a steam cleaner which is currently lent out, as well as a fire pit that's being borrowed by a co-worker.

I successfully wore a secondhand outfit for a TV appearance this week. Mind you, I didn't shop for this specific event, I simply pulled clothes from my closet. I've decided that I'll wear the exact same thing for a TV interview this Monday, as I'm not interested in giving even 1% of my meager brain power over to "what will I wear?" If it works for Steve Jobs, Mark Zuckerberg and Barack Obama, it can work for me.
Now your turn. What frugal things have you been up to?
Katy Wolk-Stanley
"Use it up, wear it out, make it do or do without."