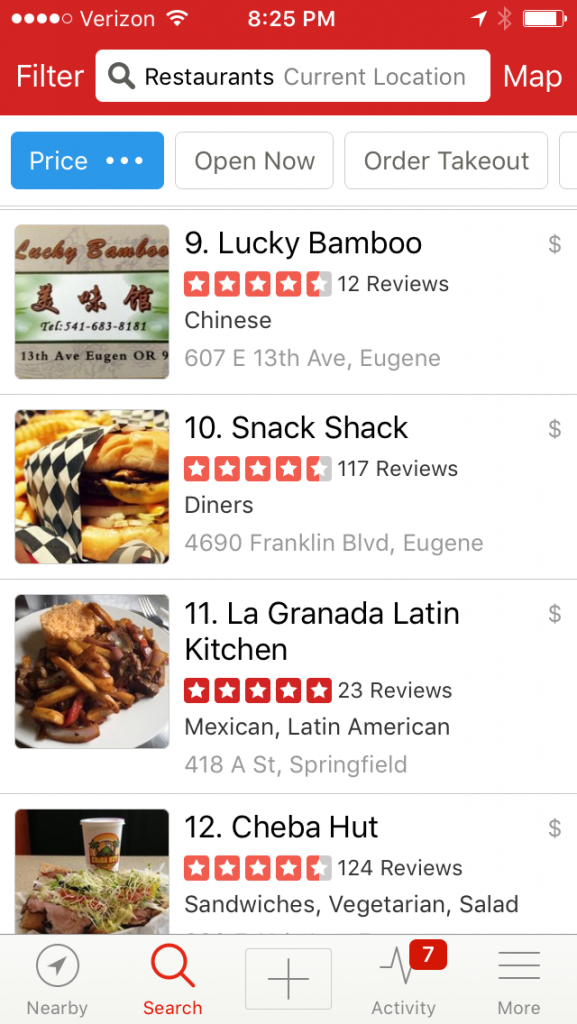 I've been busy the past few days helping my 19-year-old son to finalize plan for his off-campus housing. We finally pinned down an apartment worth the two-hour drive to his college town. Luckily, the apartment we toured was both within our budget (yay!) and close enough for my son to walk to his 8 A.M. classes. (Ugh!) He'll be in an apartment with two other students and only needs to furnish his actual bedroom, which is a relief for me as I wasn't keen to lug a bulky couch down the great state of Oregon. We will need to buy kitchen gear, but I can source that from the pay-by-the-pound Goodwill Outlet with one hand tied behind my back. And the best part? I think we can outfit his entire bedroom without buying even a single thing.

My son and I needed sustenance after our apartment tour and subsequent paperwork-o-rama session. Fortunately, my trusty Yelp app directed us towards a great little Latin restaurant that was actually within a local church. (I would never have found this little gem without Yelp.) Note the above photo that allows you to search by price. I always click the single "$" sign, which means less than $10 per entree. The two of ate for $13 including drinks and nice tip!

We stopped at the Brownsville Pioneer Museum on our way home, which was not necessarily a welcome detour for my son. However, it was going to be necessary to kill enough time to avoid rush hour traffic upon entry to Crap Traffic Central The Rose City. The museum was about to close, but since there was no admission fee, we still went in for fifteen minutes or so. I'll definitely be back. Probably with my mom though.

I came across a free box behind my son's new apartment building. I pulled out a perfect looking towel and two microfiber cloths. See? We'll get his apartment outfitted on a budget in no time!

I didn't buy a Lear Jet or a vulgar gold-plated apartment in the sky.
Now your turn. What frugal things have you been up to?
Katy Wolk-Stanley
"Use it up, wear it out, make it do or do without."