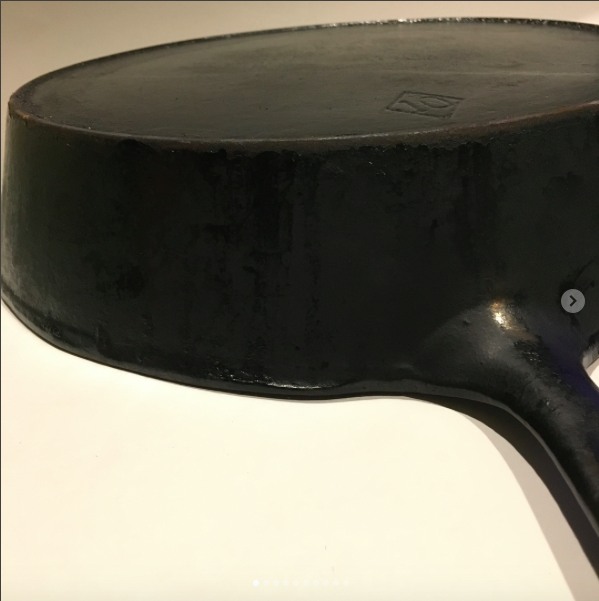 I've been successful at not breaking into the Halloween candy, even though I changed my mind about storing it at the neighbor's house which is my normal Katy-is-an-unapologetic-wierdo hack. (Instead, I shoved it into the back of our attic space to protect it from inevitable late night cravings.) I bought it during a 50%-off sale a couple weeks ago and look forward to handing it out to tonight's adorable zombie cheerleaders and Darth Vaders. I'll be alone at the house for the first time ever as my husband works and the kids are in college, but I still plan on dressing up and reveling in the neighborhood fun.

I sold an antique cast iron skillet through Facebook Marketplace that was a pay-by-pound Goodwill Outlet find. I then sold a textbook through eBay that I'd pulled from a free pile while dropping my son off at college. I was put on call for work yesterday and then immediately called back in, which gave me four hours of overtime pay. I submitted another Clark Howard article and proposed two more article ideas.

I borrowed my friend Lise's sweater shaver to tidy up a Pendleton wool sweater that I'd bought at the Goodwill Outlet. I'd intended the sweater for my husband, but it was too small for him which means I now own a refreshed pill-free and cozy sweater for fall. I don't own very much clothing, and this addition is perfect as the sweater is warm but still pretty thin. Plus, we Oregonians love our Pendleton wool!

I worked yesterday and brought my own lunch, and then drank the free crappy coffee and the free delicious tea, I decorated my front porch using Halloween doo-dads that a former neighbor had handed down to me a million years ago, I gave my friend Lise a can of La Croix cranberry seltzer as a thank you for the sweater shaver and I let my free HBO subscription expire without renewing it, (I only wanted it for Game of Thrones.)

I didn't buy a Lear Jet or a vulgar gold-plated apartment in the sky.
Now your turn. What frugal things have you been up to?
Katy Wolk-Stanley
"Use it up, wear it out, make it do or do without."