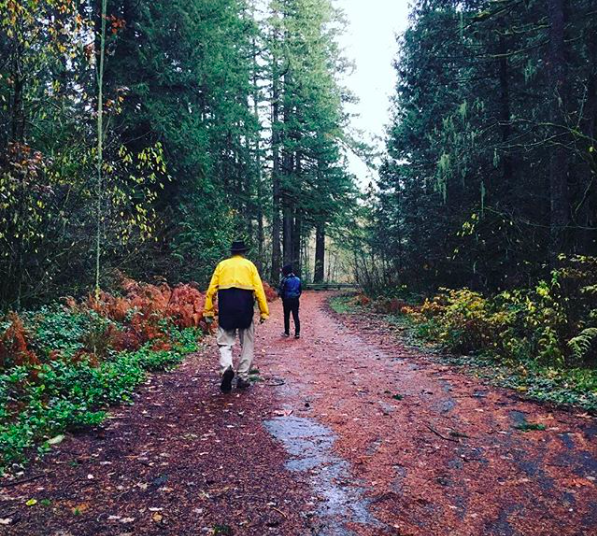 I sold two things on eBay, one item through Instagram and am arranging a Facebook Marketplace sale of a thrifted Vera Bradley purse for later in the week.

I accepted my father and step mother's generous hospitality and spent one night at their mountain cabin this weekend. I stopped into the nearby library and bought a 50¢ Tony Hillerman paperback to read on the airplane for my NYC trip at the end of this month. It's the perfect travel book as it's light, cost next to nothing and I won't need to worry about bringing it home if I finish it during the trip. I can even leave it at my sister's library for the next reader!

I finished a library book, wore thrifted clothing, created my own eBay packing materials using paper bags and cereal boxes, closed off the heat vent to my son's room after he visited, arranged free USPS pickup service to avoid a post office trip, was reimbursed for something I picked up at Costco for a family member and wore layers instead of turning up the heat.

I hit the magic number of 800 hours worked in a calendar year to earn a bonus check in January. All the "resource" RNs can earn a bonus $1.25/hour once we work over 800 hours. I'll likely end up working around 1000 hours this year, which'll come in extremely handy after making the next university tuition/fees payment on January 1st. By the way, this will be THE LAST double tuition payment, as my older son is due to graduate college at the end of winter term!!!

I didn't buy a Lear Jet or a vulgar gold-plated apartment in the sky.
Now your turn. What frugal things have you been up to?
Katy Wolk-Stanley
"Use it up, wear it out, make it do or do without."