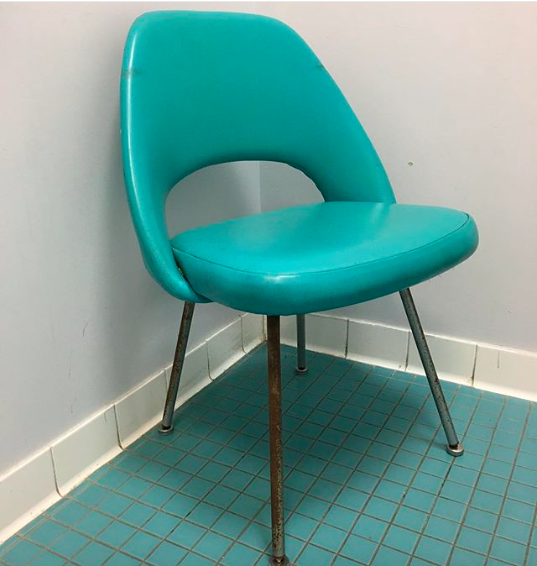 I'd somehow not given my one and only niece anything for her 13th birthday, so I promised her that we'd do something special when I came to New York. So today the two of us walked over to the nail salon in her neighborhood and I treated her to an indulgent manicure. (The manicurist even added an extra flower detail to each forefinger, which was very generous of her.) The total was a budgetary $12, even with a $4 gratuity. (Frugal tip: I encouraged my niece to bring her own nail polish, so she'll be able to touch up any chips from home.)

We then floated over to a high end Italian restaurant where she selected an individual chocolate lava cake from the dessert menu. Although I only sipped coffee I couldn't have enjoyed myself more, as her enjoyment of such a luxurious after school snack was contagious. The cost was $16 with tip, which brought the afternoon's total to $28. I easily could have just bought her a thing, even a cute thing. But that thing would have ultimately been set aside to gather dust. The food will digest and the nail polish will wear off, but the memory of our fun afternoon together will linger.

You may have noticed that the manicure and dessert were just for my niece. I would certainly have enjoyed my own indulgent treat, but my sons' double college payments are mere weeks away, and having enough money to cash flow the bill is going to be tight. However, I'm more than willing to take one for the team, as the point of the afternoon was to make my niece feel special and loved. Doubling the bill would have done nothing to support that goal.

My sister and I spent the afternoon working at her neighborhood library as part of our writer's retreat/homework hell project. (She's heading into finals week and it ain't pretty.) I stepped away from my project to use the bathroom and was met by the prettiest midcentury chair. I snapped a picture for my Instagram account as I knew it was a special piece, and was immediately informed that it was in fact a "Knoll executive side chair, designed by Eero Saarinen." These chairs sell for at least $400 apiece online, but sadly this one was not for sale. Simply a great classic piece for the lucky patrons of this tiny Bronx library.

I didn't buy a Lear Jet or a vulgar gold-plated apartment in the sky.
Now your turn. What frugal things have you been up to?
Katy Wolk-Stanley
"Use it up, wear it out, make it do or do without."