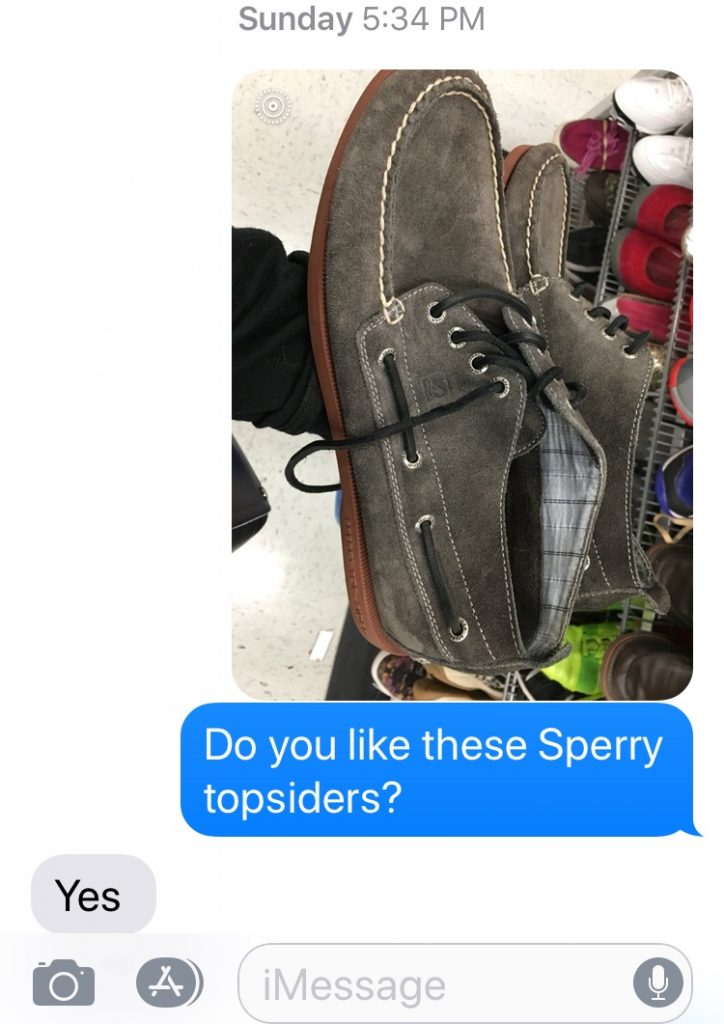 I worked at the hospital yesterday, for which I was paid a enjoyable time-and-a-half in wages. Management then asked if I could stay late to move my delivered patient to her postpartum room, to which I agreed. Especially since it was my only shift of the entire pay period. (I like to work less when my kids are home from college.) However, I arranged to do yet another eight hours of paid education, which I earned from working greater than 800 hours in 2017. With last week's eight hours of education, I'll end up with a perfectly acceptable pay check.

I ran into an area Goodwill to return a groovy vintage lamp which turned out to be missing a chunk. I used my store credit to buy a $3.99 game which I quickly sold for $15. I came home and scooped up a large pile of clothing that my son had decluttered from his room and donated it to Goodwill right before the December 31st deadline. I took a quick loop through the store and bought a pair of like-new Sperry Top Siders for my son and a new-with-tags Hanna Anderssson infant jacket, which I'll sell. I kind of hoped that my son wouldn't want the Top Siders, as they're my size as well.

I held back on a few items that my son didn't want for my Buy Nothing group, motivated to balance out having recently been on the receiving end of that spectrum.

I received my AARP card in today mail, and am exciting to tuck this bad boy into my wallet and start enjoying the occasional senior discount! (Yup, you only have to be fifty.) I do realize that only a few companies offer a discount starting at 50, but you can be assured that I'll start asking for one.

I didn't buy a Lear Jet or a vulgar gold-plated apartment in the sky.
Now your turn. What frugal things have you been up to?
Katy Wolk-Stanley
"Use it up, wear it out, make it do or do without."