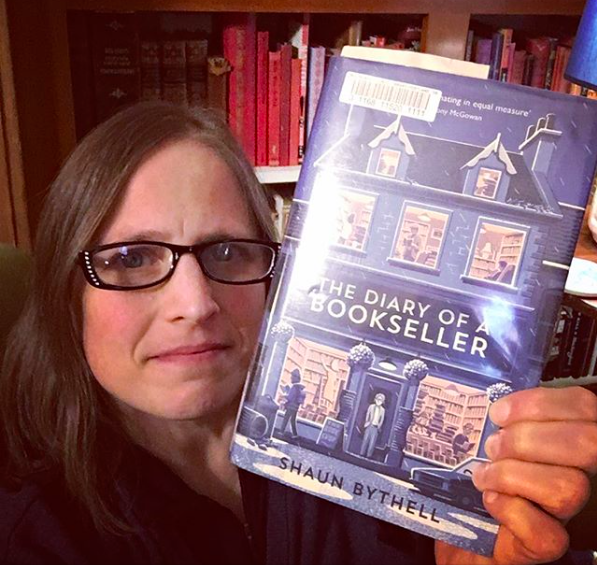 After months of keeping an eye out, I finally scored on a set of thrifted queen size flannel sheets. (Heck, I'll even confess that spent time clicking through the pricey Garnet Hill website, as their flannel is freaking heaven on a stick!) Sadly, my commitment to buy nothing new coupled with an aversion to spending upwards of a hundred bucks on a set of sheets lengthened the sheets buying process. How much did I end up spending? $3.75! For a brand new $14.99 set of Goodwill sheets marked down an extra 75% due to their unapologetic holiday wintery theme. These sheets aren't "made in Portugal of pure cotton that's brushed on both sides for softness," but they're buttery soft enough for me. In case this isn't coming through in my writing, I'm insanely excited to have found these sheets! Cozy, warm, burrowing under the covers excitement. Mmmm . . . .

I completed my eight hours of 2018 paid education and immediately submitted the paperwork to be reimbursed for the course costs. I love that I was able to read medical journal articles at home on "Common Neonatal Conditions" and "Perinatal Aspects of Cannabis Use" while in my pajamas. Plus I really did glean useful information to use my job as a labor and delivery nurse. I then signed up for the next month of hospital shifts.

I cooked up a batch of red lentil soup with . . . wait for it . . . ham! I know I wrote that I was going to freeze any leftover ham, but apparently that goes on tomorrow's to-do list. Cooking from scratch is such a huge money saver, especially when you start with dried beans and are in possession of a free 12-pound ham that just won't end.

I just finished reading a library copy of Shaun Bythell's The Diary of a Bookseller. I highly recommend this surprisingly engrossing account of what it means to run a used bookstore in a small Scottish town. Hilarious and addictive, I had to force myself to slow down in order to not rush through the 310 pages. Of course, Bythell would not appreciate that my copy was from the library instead of a locally owned bookshop, but with two kids in college I really do have zero wiggle room in the budget.

"A customer at 11:15 a.m. asked for a copy of Far From The Maddening Crowd.  In spite of several attempts to explain that the book's title is actually Far From The Madding Crowd, he resolutely refused to accept that this was not the case, even when the overwhelming evidence of a copy of it was placed on the counter under his nose: 'Well, the printers have got that wrong. Despite the infuriating nature of this exchange, I ought to be grateful: he has given me an idea for the title of my autobiography should I ever be fortunate enough to retire."

I didn't buy a Lear Jet or a vulgar gold-plated apartment in the sky.
Now your turn. What frugal things have you been up to?
Katy Wolk-Stanley    
"Use it up, wear it out, make it do or do without."