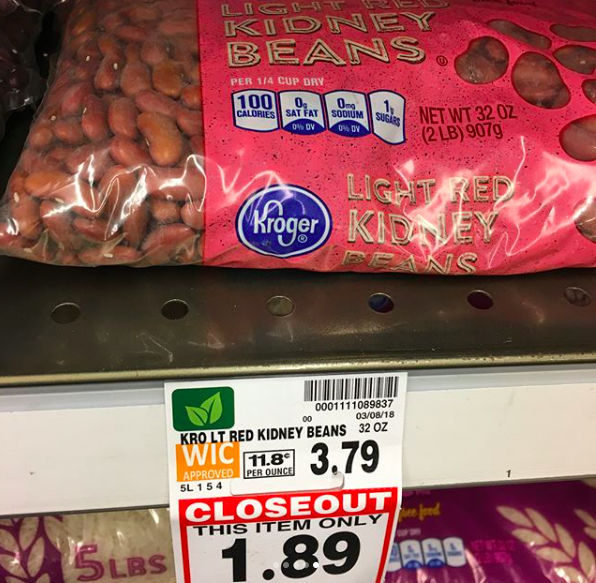 My husband and I have gotten ourselves in the habit of cooking up a huge amount of kidney beans in the crock pot which we then use as the base for multiple different meals. (Mostly it's beans and rice with various added goodies such a scallions, avocado, chicken, tomatoes and salsa.) It's filling, tasty and pretty much the cheapest damned meal known to mankind womynkind.

I finally sold a couple of items from my pathetic eBay account. (Some Cuisinart parts and a glass light fitting) Although neither sale was brag worthy, I live by the mantra that "every little thing counts." I also sold a Thule bike rack piece, a cute metal bike basket and some classic art lithographs that I'd picked up at the pay by pound Goodwill Outlet awhile back. None of these sales will singly fund the purchase of a gold plated toilet, but together they put $82 into my emergency fund which had recently been serving no purpose other than to gather dust.

My husband and I went to see the movie The Shape of Water, which set us back a whopping $2 apiece as we chose our local theater's 2-for-1 night. The movie was visually stunning and enjoyably bizarre. Plus, we now have something to joke about the rest of our lives! The popcorn smelled amazing, so I popped up a batch as soon as we came home.

I took my own lunch to work, I signed up for another month of work shifts, (making sure to leave a week open to attend a certain person's June college graduation!) I sorted through my linen cupboard and got rid of a pile of old towels and sheets which I then dispersed through my Buy Nothing group, I turned off my furnace, I dropped off a bag of ill fitting shirts at Goodwill and I picked up a free packet of lettuce seeds, gum and potato chips through Kroger's Friday Freebie program.

I didn't buy a Lear Jet or a vulgar gold-plated apartment in the sky.
Now your turn. What frugal things have you been up to?
Katy Wolk-Stanley    
"Use it up, wear it out, make it do or do without."