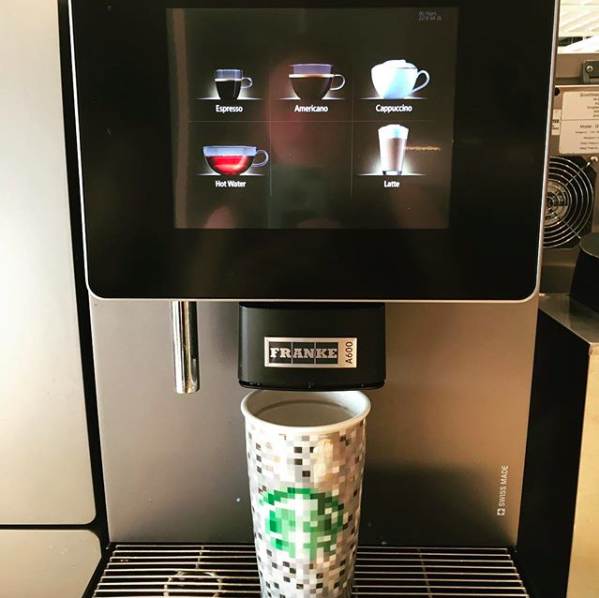 I spent yesterday showering my mother with experience gifts, as I'd promised her a "Day of Adventures" (please hear this as a booming, yet echo-y voice, with pauses between the words) as her Christmas present. (Okay, perhaps "showering" is too strong a word, but let a cheap gal have her fantasies.) I'm still on budget lockdown, but I'd just sold a $7.99 bag of Brio train tracks for $35 in less than 24 hours, so I was feeling flush with cash.

Here's what we did:

– We enjoyed homemade soup at my house. (free)

– We spent an hour or so browsing the Goodwill Outlet over by the Portland airport. I treated her to four new looking Pier One seat cushions for her rental cottage, three books, a cribbage set, a thimble and maybe something else. I maybe spent $15? It's hard to tell since I was also buying things for myself, and it's not like the items were individually priced.

– We gobbled salmon plates at Ikea, where I learned that our location had finally installed a schmancy latté machine, which is a freaking game changer as their coffee is free with an Ikea Family card! I may start doing all my writing at Ikea, as well as any socializing and maybe even work them into my morning/late afternoon/early evening routine! ($11)

– Our last adventure of the day was to see the movie The Greatest Showman at my favorite second run movie theater. Very fun movie, although I had to almost physically tamp down any critical thinking skills to accept the plot, casting and hairstyles. ($7)

– Total cost for the day was $33. Not too shabby.

I lent our push mower to someone in my Buy Nothing Group. I also noticed that the Moss vs. Grass battle had finally been won by Team Moss. This is actually okay by me, as green is green.

I got my hair trimmed at the free place that does the continuing education for Supercuts. Although I did tip $5, it was still a way more frugal purchase than anywhere else. I normally succumb to a hair cut every year-and-a-half or so as I'm too cheap for words I hate the expense, so it's nice to get a subtle trim instead of letting it get so intensely straggly.

I stopped my mother from buying board games and stuffed animals for her rental cottage as I knew I could rummage up some extras for her. I gave her two stuffed animals, (a bear and an alligator) as well as three board games. (Clue, Battleship and Scrabble) I also located an extra set of playing cards to go with her new cribbage board.

I didn't buy a Lear Jet or a vulgar gold-plated apartment in the sky.
Now your turn. What frugal things have you been up to?
Katy Wolk-Stanley    
"Use it up, wear it out, make it do or do without."