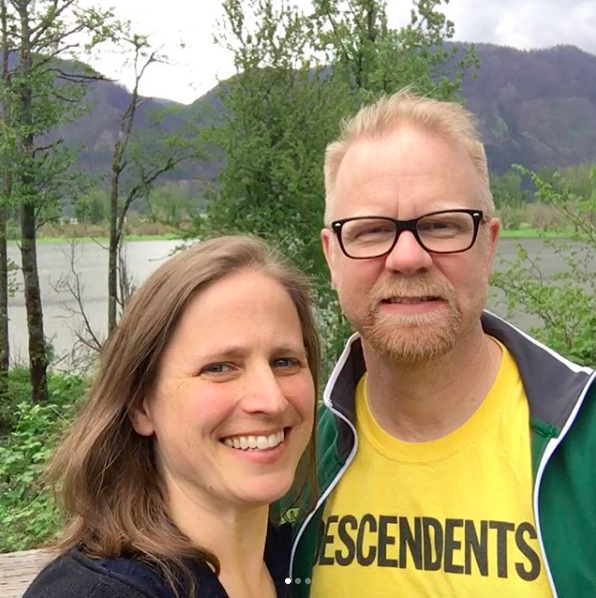 I was tempted to treat my husband to a nice albeit frugal restaurant meal as he just finished his first work week after being home on a seven week medical leave. Instead, I bought the ingredients for a nice meal that also served to provide leftovers for multiple meals. Since he never knew about the potential evening out, it wasn't anything that he even missed. However, he was very pleased with the extra special meal. (No beans!)

I sold a silver spoon on eBay that I'd picked up from the Goodwill Outlet, I found a quarter, a nickel and two pennies on the ground, I bought a cute vintage casserole holder (with bakelite handles!) for a quarter from a church rummage sale, I'm firmly keeping the furnace off despite the passing of Portland's brief heat spell and I've begun vague plans to visit my friend Lisa in Seattle this summer. (Free place to stay + spending time with friends = ideal vacation!)

I planted some Burpee lettuce seeds that I'd picked up from Fred Meyer, having taken advantage of last week's Kroger Friday Freebie offer. I borrowed the soil from an empty planter and used a flowerpot that I'd garbage picked last summer. And the best part is that there are enough seeds for multiple harvests throughout the summer.

My husband and I needed to get out of the house, so we hit up a couple of Vancouver, Washington Goodwills and then drove along the Columbia Gorge to Hood River, Oregon. (We drove on the Washington side, which we'd never done before.) I did buy a $2.99 wall clock and a 99¢ vintage cutting board, but I'll sell the clock to come out in the black. Although we ate in a look-at-the-fancy-view brewpub for dinner, I ordered minimally to keep our bill under control. ($15 hamburgers make my blood boil!) We stopped into Ikea on our way back to take advantage of their free lattés and called the day a success.

I didn't buy a Lear Jet or a vulgar gold-plated apartment in the sky.
Now your turn. What frugal things have you been up to?
Katy Wolk-Stanley    
"Use it up, wear it out, make it do or do without."