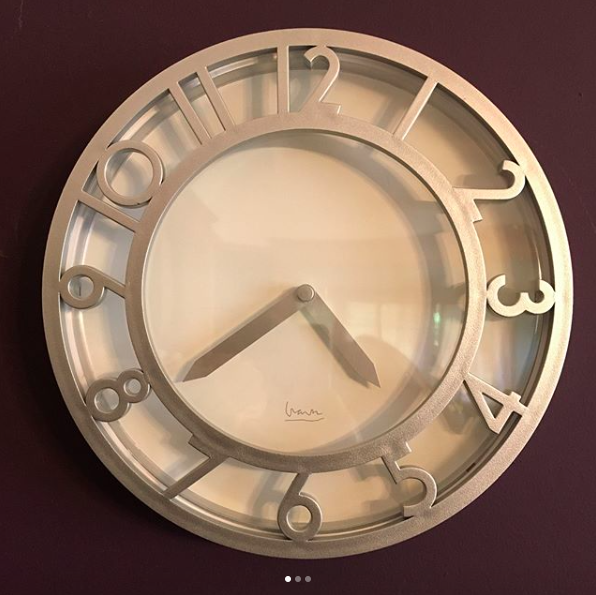 My eBay sales have finally started to wake up, which is a bit of a relief as being an eBay seller without any actual sales is also known as "being a hoarder." I've sold three items in as many days, (including the clock I bought while thrifting the other day) and although I won't exactly be funding a summer in the Hamptons with the profits, I do appreciate how $20 here and $30 there does add up. I worked yesterday and will work tomorrow, as these small financial influxes don't begin to touch what we need in order to pay our mortgage plus the cost of two college rentals. I also found a quarter on the ground, which I'll add to my Found Change Challenge.

I brought my lunch to work yesterday and drank the free so-so coffee. I then drove my 11-year-old car home and settled in for an evening of watching Till Debt Do Us Part on Amazon Prime while cooking up some chicken thighs.

My mother lets us use her Amazon Prime account, which is appreciated since A) I rarely order anything online and B) I enjoy their programming options. And before you assemble the villagers and an array of ethically sourced pitchforks, I encourage you to read this article titled "You Don't Have to Feel Guilty About Sharing Your TV Log-In."  The article states that "Amazon allows you to share Prime membership benefits, including streaming video, with another person who doesn't have to share your address."

I do love me some Gail Vaz-Oxlade and back seasons of Till Debt Do Us Part. Especially when it's free!

I used the start of a new month to dust off my budget. I'd somehow slipped away from tracking every purchase and expenditure over the past couple of months, and it feels good to be back on track again. I get twitchy uncomfortable when I'm not 100% sure of our finances, but it's really hard to start mid month.

For those who may wonder, I use Dave Ramsey's Every Dollar, as it's free and very straightforward. I know others have been happy with Mint.com and You Need A Budget, but this is what works for me. I feel that the specific program you use isn't what's important, it's the actual act of tracking your spending and earnings that makes the difference. Even if it's just a pad and pencil.

I'm picking up a copy of of Cait Flanders' The Year of Less at the library this afternoon. Described as "A self-help memoir that documents my life for the first twelve months of my two-year shopping ban," I feel obliged to give this book a read. Even though I'm 11-1/2 long years into my own shopping ban.

I didn't buy a Lear Jet or a vulgar gold-plated apartment in the sky.
Now your turn. What frugal things have you been up to?
Katy Wolk-Stanley    
"Use it up, wear it out, make it do or do without."