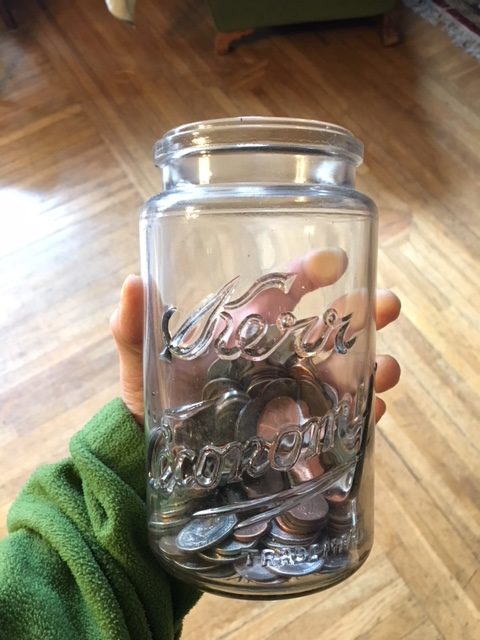 Long time followers of the blog know that I host a Found Change Challenge every year, which is another way of saying that I save all my found money in a jar and then count it up when the year is over. It's been as high as $56.54, due to a twenty dollar bill that I found blowing around the streets of Manhattan, which isn't exactly a sustainable monetary plan.
2017 was kind of a bust, which I attribute to having an empty nest and not being out and about as much as previous years.
I only found $15.17.
Here's the breakdown: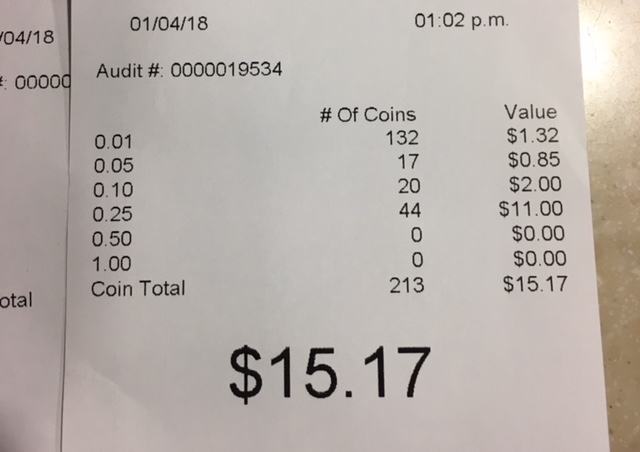 And here are my totals from previous years:
My 2013 total was  . . . umm . . . I can't find the post. 🙁
2018 is already looking to be a banner year as I've found one quarter, one dime and two pennies so far. Woo-hoo!
I deposited that $15.17 into my sons' college account as we have yet another $8000+ tuition payment due at the beginning of April.
Now, if I could just get someone to drop an $8000 bill on the ground . . . .
Did you participate in the Found Change Challenge? If so, how much did you find? Please share your stories of found money in the comments section below.
Katy Wolk-Stanley    
"Use it up, wear it out, make it do or do without."