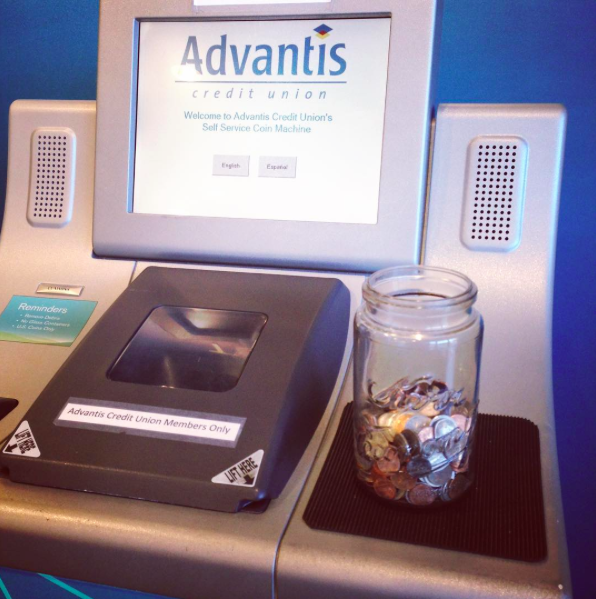 Every year I save found change in a jar to pour into my credit union's free coin counting machine. I call it The Found Change Challenge. Some years have been as high as $56.54, (which was skewed by finding a twenty dollar bill on the ground in front of The Whitney Museum, causing me to annoy those around me by repeatedly saying "I've recently come into some money.") Unfortunately, 2016 did not provide as generously, and my grand total for 2016 was a measly $19.23. However, I did raid the jar for bus money a couple of times, so you can add an extra $4.50 of quarters into this total, so . . . let's call it $23.73!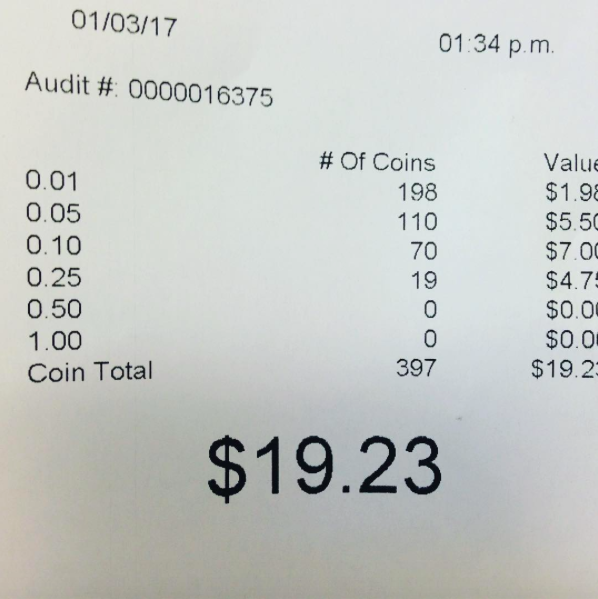 But I have a feeling that 2017 is going to be much better as A) I found a quarter at the grocery store yesterday, and B) My kids are away at college, so they don't need bus money.
Here are my totals from previous years:
My 2015 total was $56.54.
My 2014 total was $37.90.
My 2013 total was  . . . umm . . . I can't find the post. 🙁
My 2012 total was $28.50.
I actually think it's rather wonderful that I found more than 400 coins on the ground over the year. That's a lot of crouching down for money. (It's actually my main form of exercise, which might explain some things.)
Did you participate in The Found Change Challenge? If so, how much money did you find throughout the year? Please share your totals in the comments section below.
Katy Wolk-Stanley
"Use it up, wear it out, make it do or do without."
Click HERE to follow The Non-Consumer Advocate on Twitter.
Click HERE to follow The Non-Consumer Advocate on Instagram.
Click HERE to join The Non-Consumer Advocate Facebook group.
Click HERE to follow The Non-Consumer Advocate on Pinterest.