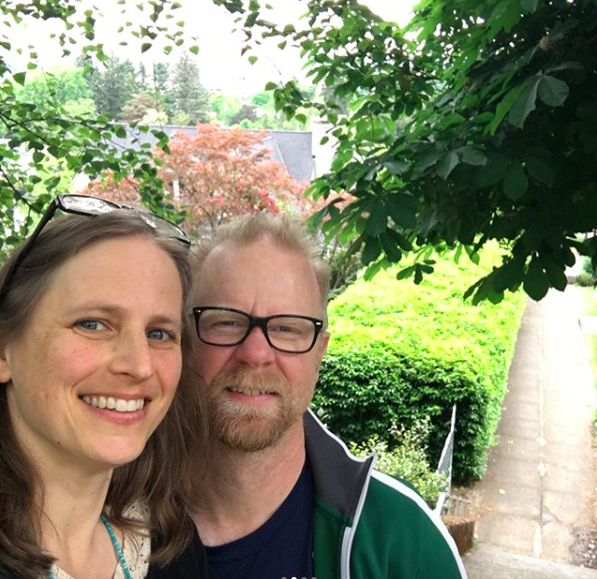 I was going to get together with some former co-workers, but sadly those plans fell through. Instead of letting the day go to waste, I spent a couple of hours puttering around the house and then texted my friend Lise asking if she had any errands to run. Luckily we both needed to go to the credit union, so we ended up taking an hour long walk together. For free. Being on a tight budget doesn't bar you from enjoying a social life.

My husband and I celebrated his birthday by spending our money on experiences instead of stuff. Lunch at a restaurant he'd been wanting to try, then a walk through a beautiful Portland neighborhood and topped off with kielbasa and beers in a nearby bar. Neither of us need any more stuff, and dedicating the day to making memories instead of buying things fit the bill perfectly.

The drain in our bathtub had been sluggish, so I taped off the overflow valve and then plunged the drain until the blockage was dislodged. This may sound like a small frugal victory, but being able to maintain our house without hiring outside help has saved us countless thousands of dollars over the past 21 years.

I sold an American Girl doll and a pair of Danskos through Facebook Marketplace, (both thrifted from Goodwill) my husband scored free Timbers soccer tickets through his employer and I took apart my vacuum cleaner and scrubbed all the grubby stuff out of the paper filter instead of replacing it.

I didn't buy a Lear Jet or a vulgar gold-plated apartment in the sky.
Now your turn. What frugal things have you been up to?
Katy Wolk-Stanley    
"Use it up, wear it out, make it do or do without."