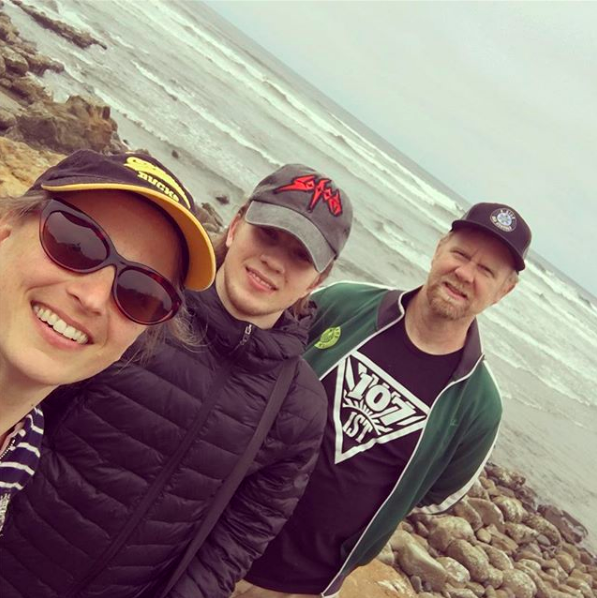 My son and I stopped into Goodwill to take photos for my Instagram account and I ended up scoring a Macbook Pro charging cord for a cool $9.99! Mind you, it wasn't for my outdated 2009 laptop whose chargers are easy to source, but for my husband's one which is on the newer side. And since these sell new for $79.99, I'm feeling pretty good about this purchase.

My husband and I had planned on spending a couple of days at the Oregon coast to celebrate our 25th anniversary, that is until we priced motels. Holy inflation Batman, prices have skyrocketed since we last booked a motel! Instead we planned a "daycation" and enjoyed all the beach had to offer without spending hundreds of dollars for the privilege of housing without so much as a glimpse of the beach. Because of the savings, we were able to enjoy guilt free restaurant meals. Although one was a budget friendly Mexican food cart.

I sold a political science textbook through eBay that I'd pulled from an post-garage sale free box. It took just a couple of minutes to put the listing together (books are really easy to list) and I profited a cool $20 with minimal effort. (Minus eBay fees) Of course I sent it out using second hand packaging materials.

I think this makes four textbooks that I've now sold from this particular free box.

I did a big grocery shopping trip at Winco, (which is the cheapest grocery store in town) I returned library books right before they were due, I picked up another ponytail elastic off the ground, today's shorts and T-shirt are both from free piles and I texted with my best friend Jennifer who's vacationing in Ecuador. Because yes, I'm old enough that this technology still seems miraculous, and it seems not that long ago that foreign long distance was prohibitively expensive and texting didn't even exist.

I didn't buy a Lear Jet or a 

vulgar gold-plated apartment in the sky

.
Now your turn. What frugal things have you been up to?
Katy Wolk-Stanley    
"Use it up, wear it out, make it do or do without."