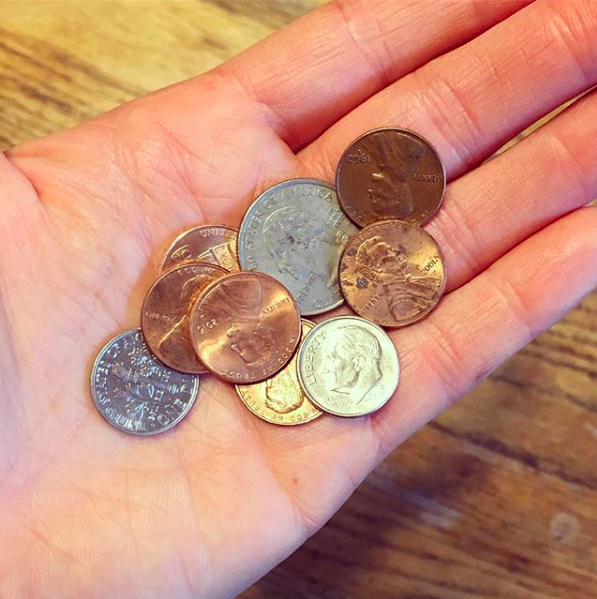 I texted my friend Lise to see if she was interested in walking to the library together, as I had an interlibrary loan book that was sadly non-renewable. Luckily, her schedule was open, so we met up for the easy half-mile stroll. Along the way I dropped off a few magazines at a Little Free Library, bought a goofy looking carrot at New Season's, picked up a library hold of Emily Giffin's "All I Ever Wanted" and then scored a Lucky Day copy of Andrew Sean Greer's "Less," which was very exiting as I'd been #333 on the hold list. The two of us enjoyed a lovely chat, and I was able to cross off "have a social life" from my mental to-do list. (Mind you, the two of us had gone to the Goodwill Outlet the day before, which categorizes me as a genuine social bad ass!)

My son and I returned two huge bags of cans to the grocery store to redeem our 10¢ deposits. However, seeing all of them together made me realize that the flavored cans of seltzers that had once been a treat has become a problem. Not only because it's essentially bottled water, (which I only support for those without a safe drinking supply) but also because it's kind of expensive, especially when compared to tap water. It's a perfect example of the law of diminishing returns, as what was initially an occasional splurge, had devolved into being taken for granted. I'll certainly buy them again, but perhaps pause for a couple of weeks.

I washed both of our cars by hand. Even though my plan had been to just wash the Prius, (which is the recipient of much avian feces. I swear the tree in front of our house contains some kind of emu sanctuary!) I also washed the minivan as I had the momentum going. Since I used buckets of soapy water and a hose nozzle, I didn't actually go through that much water. It wasn't the perfect job, but they both look 98% better, which is a win in my book. Plus you know . . . mild exercise. This saved us $12.

I borrowed an electric fondue pot from my neighbor, I've been continuing to buy my groceries from the discount chain Winco, I used ancient Safeway points to save 70¢-per-gallon at the gas station, my son brought a jar of coins to the credit union for his savings account, which resulted in me scooping up 47¢ from under the coin counting machine for the Found Change Challenge, I donated a bag of miscellaneous stuff to Goodwill and I enjoyed a restaurant meal from my mother as a thank you for driving her up to Shelton, Washington for a cousin's surprise party.

I didn't buy a Lear Jet or a 

vulgar gold-plated apartment in the sky

.
Now your turn. What frugal things have you been up to?
Katy Wolk-Stanley    
"Use it up, wear it out, make it do or do without."