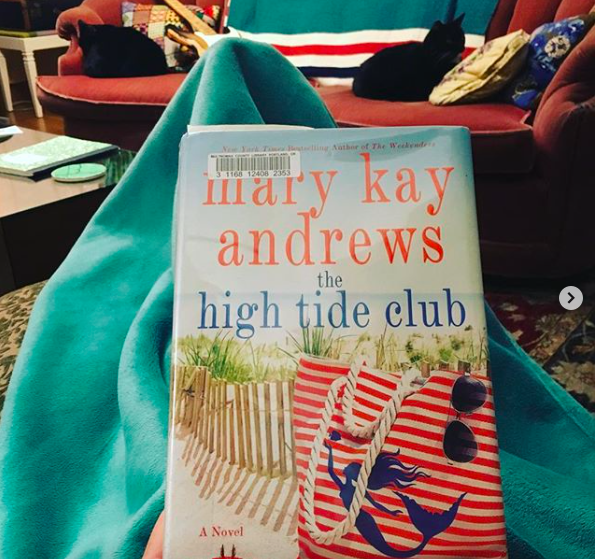 My mother signed up for a booth at a local school's craft fair, and asked me to come work it with her. I'm not particularly crafty, but there's enough time between now and November 9th to figure out a few things that I can sell.

Hmm . . . are rocks with googly eyes still a thing?

Now that my husband is healing from his ankle/foot surgery, I went ahead and gave away his thrifted shower stool through my local Buy Nothing Group to someone who said that she couldn't "stand long enough to shower & would love such a gift." It would've been easy to shove this bulky item into our attic in the name of "but we might need this again some day." Instead, I put it into the hands of someone who'll use it, which not only saves them money, but also keeps a useful item in circulation.

There are countless practical things stashed away in our homes. Can you imagine what would happen if we all worked to put these items directly into the hands of people who needed them?

We just shelled out a little over $1000 in college fees that we hadn't been expecting, which is never a fun day. (My son picked up an extra class and my daughter had some lingering college fees.)

However, we have money set aside for exactly this situation. It does mean that we now have $1000 less tucked aside for winter term's looming deadline, but we have until January 1st to amass the next payment.

How is this a "frugal thing?" My thousands of "frugal things" make this possible.

I sold a curb picked chair through Facebook Marketplace, I returned a book to the library, I made a huge pot of white bean sausage/kale soup instead even though I was exhausted and felt lousy, we were treated to a lovely meal out with my mother to celebrate her 76th birthday, I scrubbed my mildew-infested shower curtain instead of replacing it, (seriously, I'd let it get disgustingly bad!) I replanted lettuce seeds after harvesting everything, I raked leaves in my backyard and crammed them into the yard debris can that we share with our next door neighbor, (which saves us $182 per year) I stopped into New Seasons Market and enjoyed a free tiny coffee and food samples, I started a new library book and I'm using a menstrual cup instead of disposable (and expensive) products.

I didn't buy a Lear Jet or a vulgar gold-plated apartment in the sky.
Now your turn. What frugal things have you been up to?
Katy Wolk-Stanley    
"Use it up, wear it out, make it do or do without."