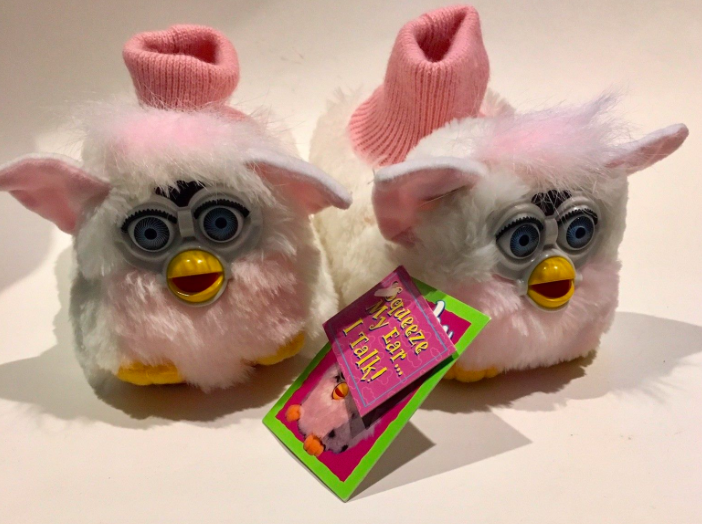 I took a groovy vintage light fixture and magazine rack into a neighborhood shop, and received $60 for my efforts. This is a big deal, as I normally slog through the work of photographing, describing and then waiting on buyers in order to sell my thrifted items. However, learning that I can simply bring a new category of stuff into a nearby store for immediate compensation is a game changer. I already do this for certain categories such as Thule and Yakima bike rack component pieces, (Thank you, ReRack store!) but this is a better, stronger, faster method for my reselling side gig.

I also sold a pair of Furby slippers in less than 24 hours from bought to sold. Cha-ching! 

I cooked up a huge pot of turkey noodle soup using the leftover Thanksgiving carcass and various tidbits from the fridge. I'll likely throw the majority into the freezer for when the words "leftover turkey" are no longer an expletive.

I returned a library book that was only one day late, I arranged not one, but two (!!) Goodwill thrifting play dates, I picked up a few miscellaneous items for resale, (gotta replenish the merchandise!) my husband added 2% milk into a container of whipping cream for use as coffee creamer and I walked into Trader Joes and bought nothing more than the bananas, plain yogurt and lunch meat from my list. A Herculean effort during Candy Cane Joe-Joe season.

I'd heard rumors for years about free legal services through my employer, specifically will preparation. I realized that I could just call human resources, which I finally did this morning. I'm glad I did, because the instructions on how to access the information sounded a little something like this:

"Go to this website you've never heard of. Now scroll down past where the page should end and click the carousel until an unrelated link shows up, click on that and now login in. Scroll past 23 links and then hover over the word "¢§∞¨˙©©∂´£˜¨•¨†®´´∂®†¥. Any questions?"

I did eventually find the information on free will preparation, as well as other free services such as "letters of complaint, internet law forms and personal service agreements."

I guess I should give everyone fair warning to not cross me from here on out, as I now have unlimited access to intimidating legal letters of complaint. This is going to be fun.

I didn't buy a Lear Jet or a vulgar gold-plated apartment in the sky.
Now your turn. What frugal things have you been up to?
Katy Wolk-Stanley    
"Use it up, wear it out, make it do or do without."