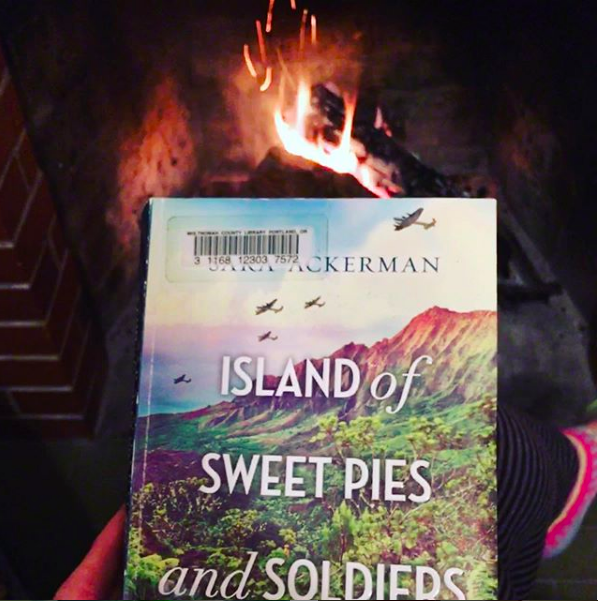 I sold a few items, including a hand me down Fiestaware teapot, a thrifted lamp, a thrifted painting and a rotary paper cutter. I also picked up two extra hospital shifts and just today found two pennies and a dime on the ground. My son's tuition payment is due on January 1st, and it's crunch time.

We got through the holiday gift giving season with minimal financial damage. I was able to shop from Goodwill thrift stores for all physical items, (three wallets, a curling iron and two pairs of pajama pants) and otherwise gave consumable gifts, practical gift cards and cash. But most of how we kept spending under control is that we've drastically minimized the number people with whom we exchange gifts. I'll be back in New York City next month, and will individually take my niece and nephew out to do something fun. Neither of them needs any more stuff, and choosing an experiential gift creates memories instead of clutter.

The only person who gives me a holiday gift is my mother, and she gave me two sterling butter knives, (that match my existing set) as well as a couple of tea towels, which will all be put to good use. Gone are the years when we'd be inundated with well intentioned but useless gifts that had no logical place in our home or lives.

I'm reading a library copy of Island of Sweet Pies and Soldiers, which I'm loving. The last couple of books that I've picked up haven't held my interest so I haven't read as much over the past couple of months. I need to remind myself that it's okay to not finish a book if it isn't grabbing my attention. (I have a tendency to halt any and all reading when I get stuck in a middle of a dull book.) My 2018 resolution was to "read and write," and although I haven't done as much writing as I'd hoped, I did read a lot more than in recent years. I'm just so happy to be immersed in a wonderful book again!

Thank you, Multnomah County Library!

My son wanted to drive to the video store to get a movie, but instead I convinced him to find something on Amazon Prime, I packed up leftovers to bring for work lunches, a friend gave me two bins of brand new packaging supplies from her husband's previous business, I cancelled a monthly subscription I wasn't using anymore and I darned a weirdly huge hole in the sleeve of my son's sweater.

I didn't buy a Lear Jet or a vulgar gold-plated apartment in the sky.
Now your turn. What frugal things have you been up to?
Katy Wolk-Stanley    
"Use it up, wear it out, make it do or do without."