As longtime blog readers know, I run a Found Change Challenge, which is a fancy way of saying that I save up all the found money throughout the year and then add it up on January 1st. I encourage readers to do the same, and I'm always amazed to hear how much people are able to glean from their sidewalks and abandoned coin returns.
My total for 2018 was $42.65, which includes one twenty and three one-dollar bills. This receipt breaks down the different coins from my credit union's free coin counting machine.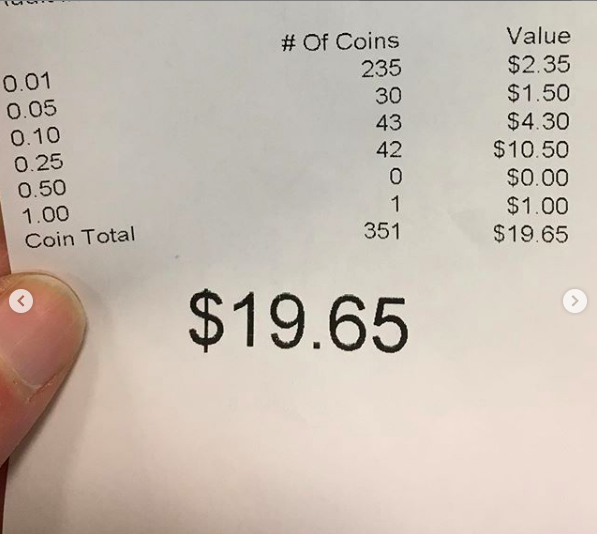 Of course, the machine rejected all the foreign coins, including this 1944 British half crown, which is obviously my favorite 2018 found coin!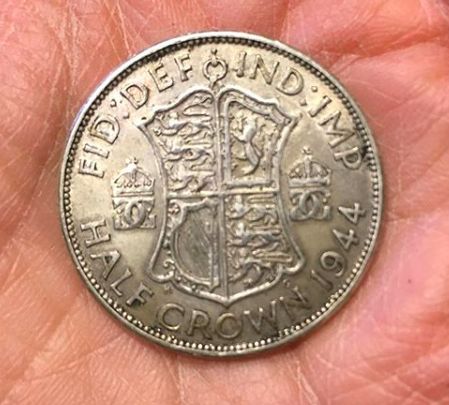 Here are my totals from previous years:
My 2013 total was  . . . umm . . . I can't find the post. 🙁
Did you participate in the Found Change Challenge? If so, how much did you find? Please share your stories of found money in the comments section below.
Katy Wolk-Stanley    
"Use it up, wear it out, make it do or do without."