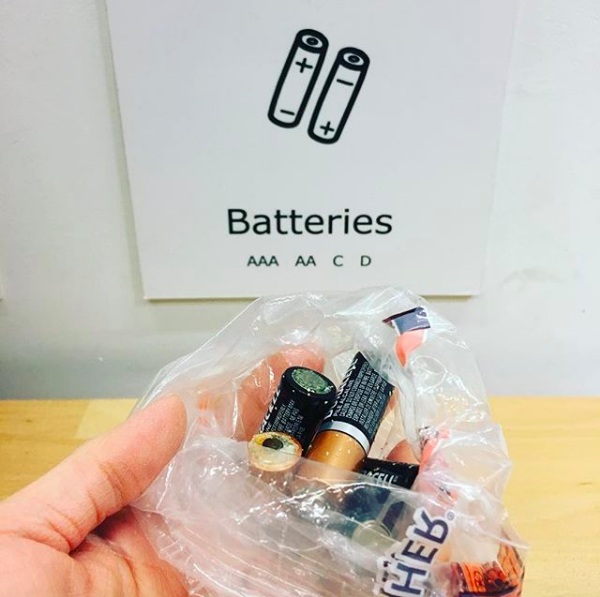 My eBay and Facebook Marketplace sales have been stagnant, so this portion of the blog post where I normally appear impressively side hustle savvy (S.H.S.™) is instead impressively lackluster. However, I did find 49¢ on the ground and I'm participating in a $100 consumer opinion panel this evening. I have a couple of high value items to list on eBay, so perhaps I'll pencil that project onto my crushing to-do list.

You may remember that my friend Lisa generously gifted me with a copy of the memoir Inheritance, (which I found to be both thought provoking and beautifully written. Thank you, Lisa!) But I knew that I'd never reread it, so I schlepped it over to Powell's for some precious store credit.

I used that credit, (plus some from a previous transaction) to pick up a pair of Solmate Socks. For those not in the know, these socks are manufactured in North Carolina by a very non-consumery company whose "products are knit from pre-consumer, recycled cotton yarn." I absolutely adore their patterns and colorways, which I see as reminiscent of Kaffe Fassett.

And no, this isn't sponsored, I just love shining a spotlight on companies that get it right!

Click HERE to read about their sustainability practices.

I have a hard time focusing at home, as there's always laundry to be done, litter boxes to avoid scoop, weeds to be pulled and let's face it . . . the siren song of electronics. So I jammed the old laptop into my backpack and pointed my dented Prius towards Ikea. I chucked a couple of crusty spent batteries into their recycling bin and then enjoyed an unholy amount of their free coffee while putting some much needed focus onto my writing.

I could have hit up a local coffee shop, but I try to save money wherever possible. Plus the Ikea cafeteria, (restaurant?) doesn't seem to care if you park yourself down for an extended period of time. Or if they do, they're extraordinarily subtle about it.

I dropped our three ballots at the local library instead of using stamps, I spent just $27.13 on four bags of groceries at Winco, I continue to listen to the thralling A Court of Thorns and Roses audiobook through the library's Libby app and I washed out my ragtag collection of reusable grocery bags to keep them in circulation.

I didn't buy a Lear Jet or a corrupt gold-plated apartment in the sky.
Now your turn. What frugal things have you been up to?
Katy Wolk-Stanley    
"Use it up, wear it out, make it do or do without."