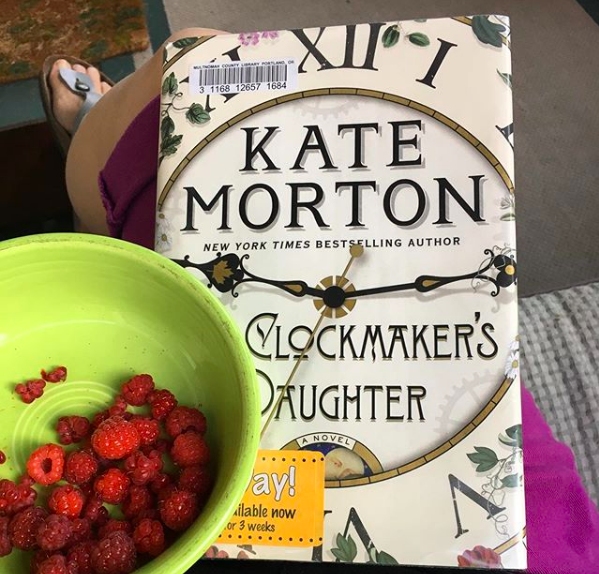 I sold a number of things including a Toy Story finger puppet, a vintage suitcase key, an All-Clad kitchen timer, two Thorns soccer tickets and nothing else. It would easy to worry about stagnant sales, but I know that people are on vacation this time of year, and remember from years past that it's simply a slow time for eBay. A natural ebb in the rhythm of commerce.

However, I'm always stocking my inventory, and this week picked up four more free women's soccer tickets by gassing up my minivan, and then thrifted a few more items which I immediately listed on eBay.

My husband came home with one of those corporate, "Congratulations on blah-blah years of service, please pick out a gift" catalogs. I asked him if there was anything he wanted, which prompted a hearty "No!" I went into research mode to find which item held the best (and easiest) resale value. I ordered a 10-piece set of Calphalon pots and pans, which sells for around $135 on eBay. (They're $199 new.) I'll try to sell them locally first to save the buyer the cost of shipping.

We appear to be in a season of left field expenses, (Medical! Dental! Leftover Spring Term Stuff!) and although our son's next tuition payment isn't due until October, his college savings account is pitifully low. Gotta build it back up!

Creative frugality is great, but it needs to be balanced by creative income generation!

I brought home an ironing board that a neighbor had put out for free. Although I already own a board, mine has a disintegrating cover that annoying drops flakes onto the floor. This one appeared brand new, so it was a definite upgrade. I'll list my old one through my local Buy Nothing Group with an honest description of condition. I also gave away a rug, some seeds and a calligraphy set through the group.

I tore through a library copy of The Clockmaker's Daughter by Kate Morton. I recently read a New York Times article by Ben Dolnick about the benefit of binge reading, which shifted my approach to reading. It's hard to reach that point of full immersion into a book when reading for a few minutes here and a few minutes there. Characters get mixed up and important plot points are muddied. Instead I've been prioritizing big chunks of time to reading, which is a dramatic game changer.

"If you do push on through one chapter break, and then on through the chapter break after that, something amazing happens. Subplots that would once have been murky to the point of incomprehensibility (what was the deal with that dead sea captain again?) step into the light. Little jokes and echoes, separated by dozens or even hundreds of pages, come rustling out of the text forest."

All for the price of a library card!

I stopped at an estate sale and picked up a $3 plastic bin of craft paint, (which I gifted to a friend who teaches art) I scooped three quarters from under my credit union's coin counting machine, I accepted an offer to join my mother and step father for dinner at a barbecue restaurant, my husband and I prepared all other meals at home, I started a new library book, I returned something to Goodwill and I enjoyed raspberries from my garden.

I didn't buy a Lear Jet or a vulgar gold-plated apartment in the sky.
Now your turn. What frugal things have you been up to?
Katy Wolk-Stanley    
"Use it up, wear it out, make it do or do without."