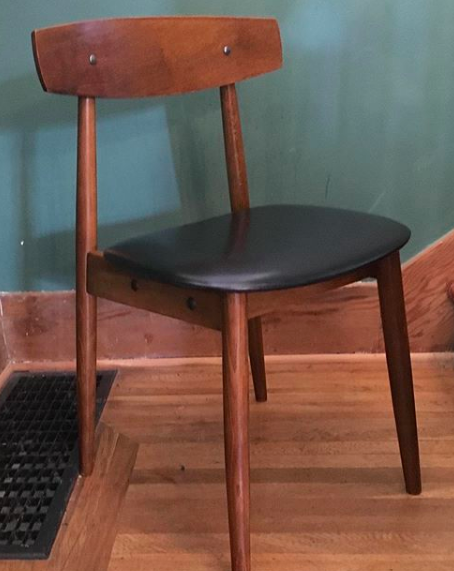 I sold a few things here and there including a thrifted midcentury chair, a pair of Danskos, a Pendleton wool blanket, an iPad case and three more Thorns soccer tickets. I also earned some extra money by helping my mother clean her rental cottage between tenants.

For those who are counting, I've sold 18 of my free Thorns soccer tickets so far.

I got another free sample quart of paint from Miller Paint through their June/July "Free Sampler Saturday" promotion. I picked up another quart in the same color a few weeks ago, so I think I now have enough to paint my son's small north facing room. We'd painted it a rich forest green when he was two-years-old and my single goal was to get him to sleep past 5 A.M, but he's 21-years-old now and ready for some brightness. It'll be a fun project for the two of us to work on together.

I think we already own the supplies necessary to complete the job, but should we need any miscellaneous stuff I'll certainly bring that business to Miller Paint.

My husband and son both work night shifts, which means that I'm without a car after 6:30 P.M. Mostly this is a non-issue, as I can arrange to run my errands during the day, not to mention that I'm walking distance from two grocery stores and an endless number of miscellaneous shops. However, it's an issue every now and then. Last night was one of those times. My daughter needed to be waaaaay across town at 6 P.M., and it was far enough away that an Uber would have been financially painful. Instead I asked my nearby friend Lise if she'd let me borrow her Prius. She did me one better by offering to drive so the two of us could hang out and hit a Goodwill together.

I thanked her with a Goodwill gift card.

Off subject, but we decided that there needs to be a word in the English language for "When you burn with envy from someone's else's thrift shop find." This came up as the man behind us in line was buying a fully kitted out Motobecane racing bike for just $25!

Any linguistic suggestions?

My husband brought some bubble wrap home that his work was going to throw away, I crisped up a pan of stale boxed cereal, (250° for ten minutes or so) I listened to both Jennette Walls' The Glass Castle and Andrew Rannell's Too Much is Not Enough through the library's free Libby app, I went back to my secret spot to pick more wild blackberries, I ordered a $4.95 lid (with free shipping) to go with the Hydroflask water bottle that I pulled from a pay-by-the-pound Goodwill Outlet bin last week and I found two dimes under my credit union's coin counting machine.

I didn't buy a Lear Jet or a vulgar gold-plated apartment in the sky.
Now your turn. What frugal things have you been up to?
Katy Wolk-Stanley    
"Use it up, wear it out, make it do or do without."