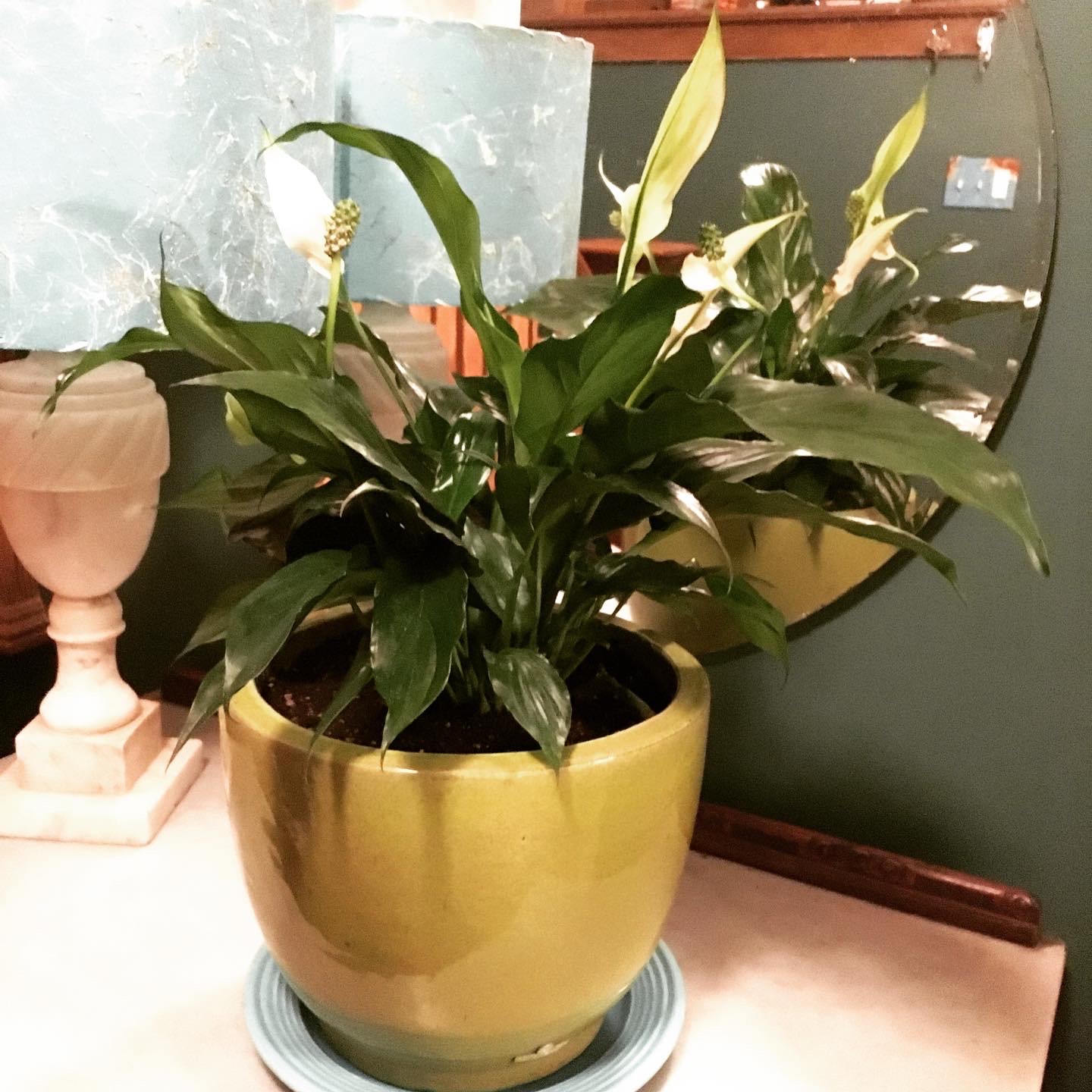 I haven't sold much over the past week, although I did sell four yards of vintage Disney fabric, a set of Bob early reader books and a pair of Sodastream bottle lids.

The lids were from Amazon, (to complete a thrifted SodaStream) but they weren't the correct configuration. I tried to return them, but instead received a refund and was told to "donate or dispose of them." Instead I put them up on eBay for $12, and they're now on their merry way to the British Virgin Islands. Lucky bastards.

I invited out of town friends over for a dinner party and laid out components for a "burrito bar," buffet, which easily accommodated everyone's individual dietary requirements. It was almost embarrassingly too frugal, as I'd cooked up bulk purchased pinto and black beans in the Instant Pot. The other toppings were similarly inexpensive, as I'd picked up onions, tortillas, lettuce, green peppers, cheese, chips, sour cream, avocados and cilantro from employee owned (and super cheap) Winco. I already owned the salsas and hot sauces, as well as some random craft beers in the fridge. Most people actually chose seltzer as their beverage of choice, (hello . . . SodaStream!) which kept the budget ridiculously under control.

But the best part is that we've been enjoying the leftovers for days! I then saw a picture of someone's black bean chicken soup, which prompted the creation of a vat of soup that incorporated the last of the leftover black beans, as well as some almost forgotten diced tomatoes, a can of tomato sauce, chicken broth and a dash of this and a squirt of that. Topped with grated cheese, cilantro, a dollop of sour cream and some tortilla chip smithereens, and my family enthusiastically gobbled it up. I even recreated it the next night and received precisely zero complaints.

I'd been wanting a peace lily plant for awhile, as I'd read that they've been shown to increase indoor air quality. I noticed that a discount grocery store was selling them next to the register for $5 apiece, and had been mulling it over since. I prefer not to pay for plants, as they're easy enough to root, but but still kept an eye out during my next shopping trip.

Indeed they were still next to the register, although looking a bit worse for wear, with a few brown leaves and droopy flowers. However, I grew up with a greenhouse and know how to save ailing plants. I asked for and received a $2 discount and brought home the overwatered plant. I quickly snipped off the brown bits, wiped down the dirty leaves and transplanted it into a pretty glazed flowerpot that I already owned. I'm at peace with a $3 potted plant.

I accepted the offer of a coffee date from a friend of a friend who wanted blogging advice, I quickly put together three new eBay listings yesterday, I attended a free author lecture at a local university to coincide with the launch of Shedding Our Stars: The Story of Hans Calmeyer & How He Saved Thousands of Families Like Mine, I socialized with a friend by going for a walk, I grabbed a neighbor's free framed poster, as I can have the glass cut down for a different project and my husband went into a different position at work which will save us $616 per month on our health insurance!

I didn't buy a Lear Jet or a vulgar gold-plated apartment in the sky.
Now your turn. What frugal things have you been up to?
Katy Wolk-Stanley    
"Use it up, wear it out, make it do or do without."
Click HERE to follow The Non-Consumer Advocate on Twitter.
Click HERE to follow The Non-Consumer Advocate on Instagram.
Click HERE to join The Non-Consumer Advocate Facebook group.
Click HERE to follow The Non-Consumer Advocate on Pinterest.
Disclosure: The eBay link is an affiliate link, which means that I earn a small percentage from any purchases you make through eBay within a few days of clicking over. This costs nothing extra to you.