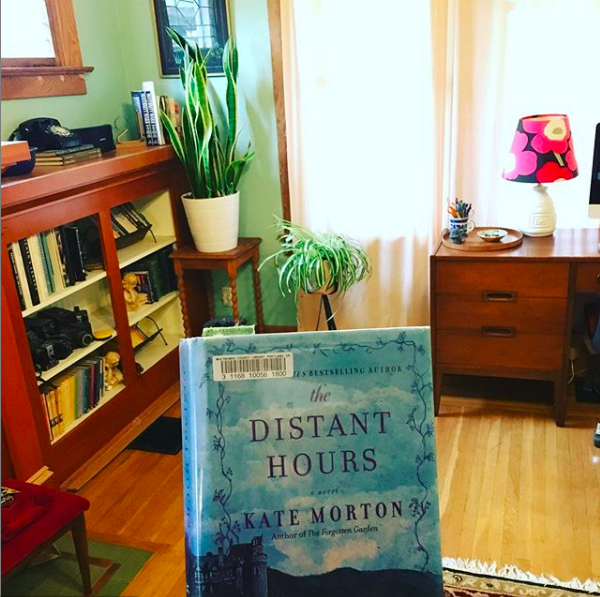 I sold a few things including a Scottish wool blanket from the Goodwill "bins," a pair of Ilse Jacobsen sneakers, a Jonathan Adler mirror, a pair of free box Ugg slippers, a Calphalon skillet and a package of under-eye football stickers. (I picked up around 40 packages of these college branded packets at the Albany Goodwill for around $9.) I have a few Facebook Marketplace items that people are messaging me about, but I know from experience to not count my chickens before they hatch.

I gave away a set of twin XL flannel sheets, a honkin' huge bag of working Christmas lights and a certain item that I can't specify, (umm . . . it was a birthday gift) through my neighborhood's Buy Nothing Group.

I highly recommend that you click the above link to learn if your local neighborhood has its own buy nothing group. They're an amazing way to skirt the traditional consumer experience — just neighbors strengthening bonds by gifting wanted and needed things to one another. Sorry, Jeff Bezos.

I continue on my Extreme Frugal January™ and cooked up a pot of makeshift Tuscan white bean soup. I used a couple cans of cannelloni white beans, (50¢ apiece from the Grocery Outlet) the last of a bag of baby carrots and some leftover carmelized onions. I added kale at the very end and called it good. Which it was.

I picked up a $2.99 luxe looking box of chocolates as a thank you for my mail carrier who makes extra trips to my house to scan my eBay packages, I spent a few days walking my friend's dog while she was out of town, I started reading The Distant Hours from the library, I picked up five loaves of normally expensive bread at the Franz Outlet for a buck apiece, I bought a six-foot long iPhone charger from Goodwill for $4.99, (the Target packaging was damaged) and my $3 peace lily is growing a new flower, which is an accomplishment as all the previous flowers had shriveled up after the plant was transplanted.

I didn't buy a Lear Jet or a vulgar gold-plated apartment in the sky.
Now your turn. What frugal things have you been up to?
Katy Wolk-Stanley    
"Use it up, wear it out, make it do or do without."
Click HERE to follow The Non-Consumer Advocate on Twitter.
Click HERE to follow The Non-Consumer Advocate on Instagram.
Click HERE to join The Non-Consumer Advocate Facebook group.
Click HERE to follow The Non-Consumer Advocate on Pinterest.
Disclosure: This blog post includes eBay affiliate links, which earn a small percentage from any purchases you make within a few days of clicking over. This costs nothing extra to you.