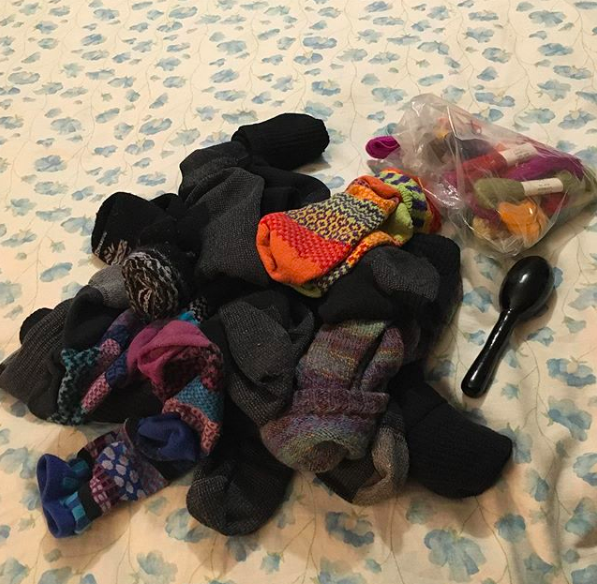 After a frightening eBay dry spell, my sales have once again woken from their winter slumber. (Because if no one is buying the random crap inventory I've piled into the corner of my spare bedroom, that demotes me from "cool af reseller" to "pathetic hoarder!")

Last week I sold just two items for $7.50 apiece. However, yesterday and today have been much more on track as I've sold a $80 Dungeons and Dragons game, a $75 collection of wresting action figures, a $17 pair of Birkenstocks and a $35 set of Yakima bike rack parts. Selling one item doesn't increase chances that another will sell, (you can see that my merchandise is wholly unrelated) but it's still uplifting to wake up to eBay's cha-chings.

$207 > $15

My 24-year-old daughter recently mentioned that her vision had changed, so we made an appointment for an eye exam. I chose Costco, as their vision center charges just $95 for a full exam, and they give you precisely zero guff about handing over your prescription, (including pupillary distance) to order from online retailers such as Zenni Optical.

My kids have ordered Zenni's inexpensive glasses through the years without any issues. And since their glasses start at $6.95, it's a huge savings potential! I even convinced my myopic sister to order a backup pair from them recently, even though she was highly skeptical, (she's worn glasses since she was a kid, so she's very serious about quality.) She ended up loving her Zenni glasses so much, that she demoted her Warby Parker glasses to "backup."

I didn't tell my daughter that she had to pick from their selection of $15 frames, yet she did.

I needed to replace the belt on my 18-year-old GE vacuum cleaner. (Go, Bessie!) The last ones I'd purchased, (a rare Amazon buy) were too tight and near to impossible to install. Not too surprisingly, they snapped apart almost immediately.

I'm trying my hardest to avoid the convenience and ease of shopping on Amazon, so I clicked on over to eBay and found an independent seller who had what I needed. Sure, I'll have to wait until next week for delivery, but I feel content that I made the ethical choice.

I shopped at Winco and remembered to use a $20 gift card that my friend gave me as a thank you for walking her dog, I've begun to winnow down my pile of socks to be darned, I started reading a library copy of Kate Morton's The Lake House, I stopped into Goodwill and picked up a $1.99 Jonathan Adler ceramic dove ornament, (his brand sells very well for me on eBay) I sewed a benign patch over an expensive winter coat's company logo for my husband, my family finished rewatching library blu-rays of all the Harry Potter movies and my husband was given an almost new pair of skis from one friend and a pair of bindings from another and is spending the day skiing with a discount pass.

I didn't buy a Lear Jet or a vulgar gold-plated apartment in the sky.
Now your turn. What frugal things have you been up to?
Katy Wolk-Stanley    
"Use it up, wear it out, make it do or do without."
Click HERE to follow The Non-Consumer Advocate on Twitter.
Click HERE to follow The Non-Consumer Advocate on Instagram.
Click HERE to join The Non-Consumer Advocate Facebook group.
Click HERE to follow The Non-Consumer Advocate on Pinterest.
Disclosure: This blog post includes affiliate links, which may earn you a discount, as well as a small commission for me. This costs nothing extra to you.