If there's one thing that ties all the Goodwills together, it's their groaning shelves of mugs. New mugs, old mugs, all kinds of mugs. Of course, me being the massive weirdo that I am, I'm not interested in any genteel attractive mugs like this hand painted specimen.
Perfect condition, lovely respectable saucer. If this mug were a car, it would be a Bentley.

Unlike this mug, which could more accurately be compared to a Yugo that's 30% Bondo. Oh, who am I kidding? This mug is the best! Hilarious with a kick of functionality.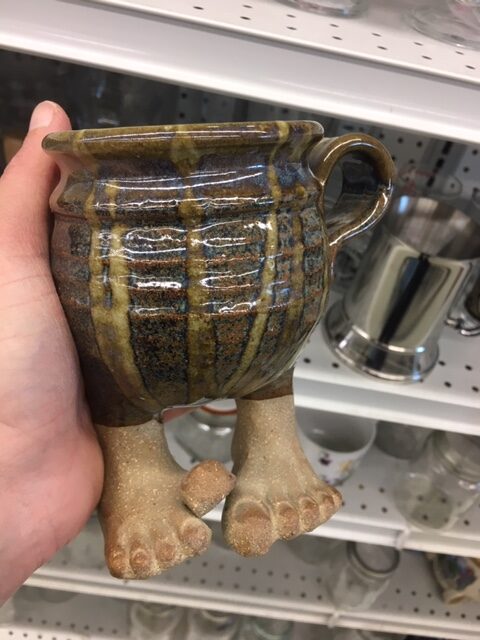 But there are an endless number of mugs, enough that I frequently come across personalized mugs with my very own name.
This one perfect encapsulates how I like to drink hot coffee and sit waaaaay too close to the TV.
Nailed it!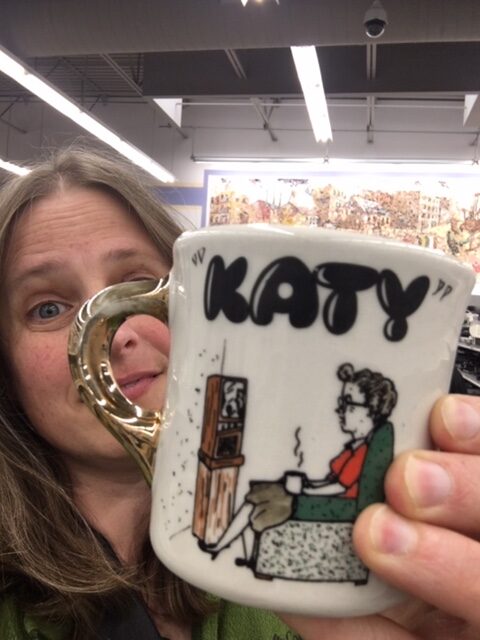 Then again, this mug might be the better one for me. My feline forward texts might read a little something like this:
"Meow, meow, meow, please stop peeing on my couch meow meow!"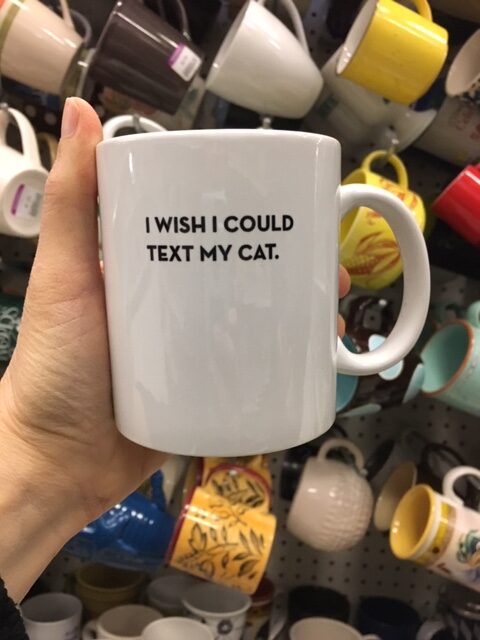 Maybe I should cut down on my caffeine intake. Perhaps just half a cup?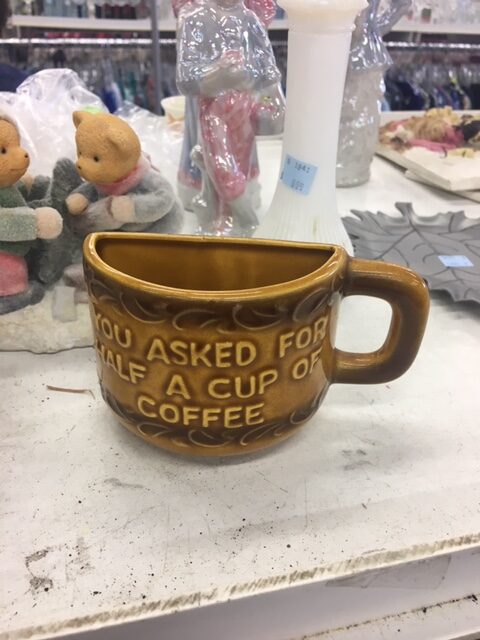 As an RN, I know that caffeine suppresses your anti-diuretic hormone, which can lead to an increased number of bathroom trips.
There's a mug for that!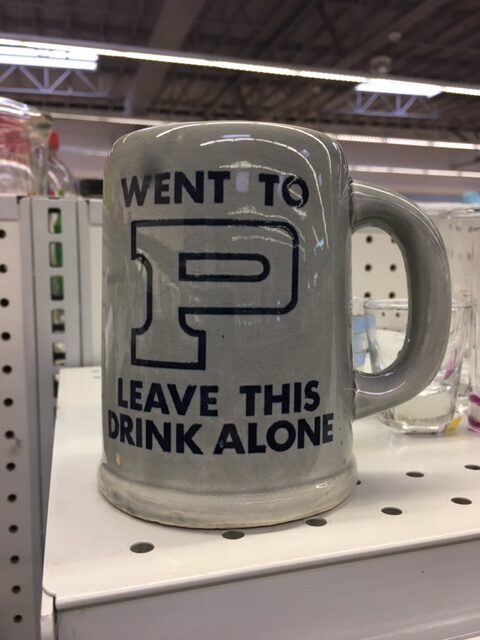 But Goodwill mugs aren't just for me, they're for all members of the family — brothers, sisters, cousins, parents, grandparents, nephews, great uncles, and of course . . . "Maw."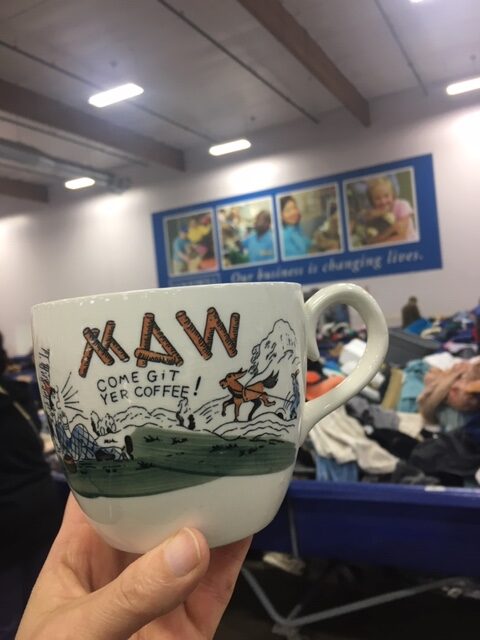 What about these unusual mugs? They look cool, right?
Wrong! This is a trick question. These "mugs" are actually neti pots, which are used to physically clear your sinuses. I see these ALL THE TIME shelved with mugs. They are neither mugs, nor are they tiny tea pots. They are for sticking up your nostrils.
Not a mug. Not. A. Mug!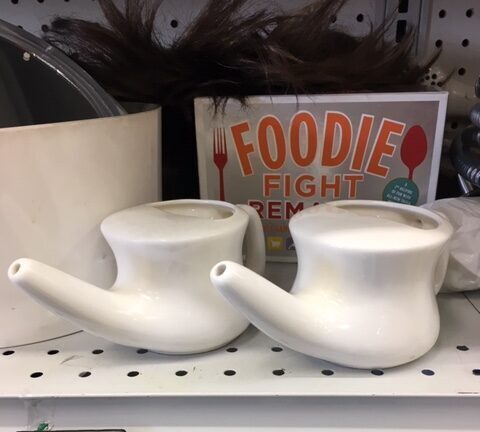 But my very favorite kind of mug is a "Best Mom" mug, which are more common than you'd think. (Especially since you know each one of these had to be snuck of the house during nap time.)
Why do I take selfies with these mugs? Because I enjoy trolling my kids.
Text from mom?
"Sigh . . . she's sent me another 'Best Mom' photo."
Because that's what the best moms do.

This oddball assortment of mugs might not slot into your personal aesthetic, but Goodwills offer every type of mug imaginable. The over-manufacture of consumer goods is a massive environmental issue, but when you choose to buy used, you avoid playing into this non-sustainable cycle.
Buying used = good!
Want to know more about Goodwill Industries of the Columbia Willamette? Check out MeetGoodwill.org, ShopGoodwill.com and GoodwillJobConnection.org
to learn more about the important services that they provide for our community.
Katy Wolk-Stanley
"Use it up, wear it out, make it do or do without."